The star of "Roots" and "Deadpool" can be rightfully called a multi-talented person. Leslie Aggams has not only a unique voice, but also she is a great performer. She has been more than fifty years on stage and she is still full of energy and is charged with creativity.
This screen goddess will not leave anyone indifferent. Leslie is an easy-going person, she is open to communication and always strives for perfection. But this was not always the case. With the huge contribution of Aggams in the American film industry at one time she had a hard time. She was repeatedly criticized and condemned simply because she was a talented black woman who married a white man.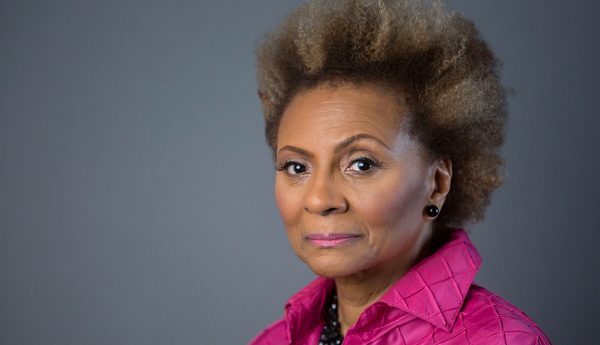 At the beginning of her career she had to prove herself all the time, that all the success and accolades she received was deserved. The beginning of the creative path lies in Leslie's distant childhood. Her debut on the screen took place at the age of 6. And it was a significant event, as the little girl performed with Ethel Waters.
Undoubtedly, the celebrity owes her talent to her parents. Leslie's father and mother had the simplest professions, but they never parted with creativity. Thus, the artist's mother worked as a waitress, and before that she performed in the club "Cotton". The father was an elevator operator, and in his spare time he sang in the indigenous choir. The family lived in upper Manhattan. It was a rough neighborhood, but the parents tried to shield their daughter from all potential dangers.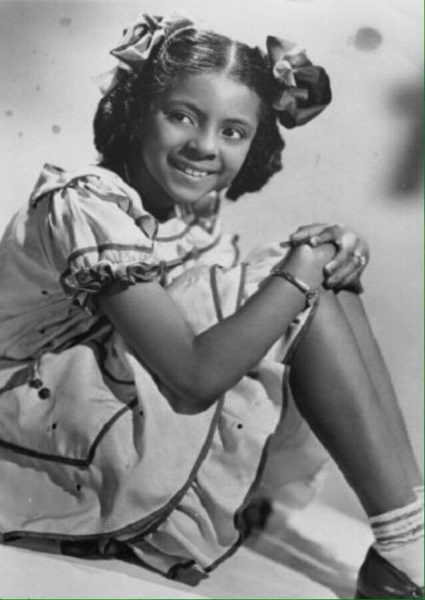 As an adult, Aggams recalls with gratitude the advice of her parents, she is grateful to them for fostering in her a passion for art. According to the celebrity, she often went with her mother to the auditions. The parent tried to unlock her daughter's potential.
And the woman succeeded. When Leslie was 9 years old, she was taken to the Apollo Theater in Harlem. The girl got a chance to learn from eminent masters. So, young Leslie worked among the legendary stars, namely Dinah Washington, Louis Armstrong and Ella Fitzgerald.
Seven years went by. Sixteen-year-old Leslie finds herself at the Mitch Miller's show "Sing Along With Mitch". The Aggams' performance charmed the famous producer and conductor so much that even the show's sponsors couldn't turn down the young black performer. Thas was the first time when a dark-skinned contestant had stayed on the show permanently. A lot of responsibility fell on the young star's shoulders. In a 1964 interview, Aggams confessed, "I willingly took the burden on myself. Any mistakes, scandals were forbidden. I felt a pleasant tension, because I represented our race".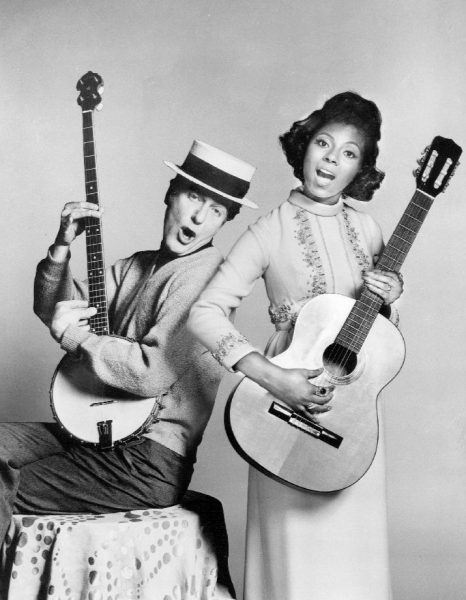 Young Leslie developed into a talented young woman who was alien to the contradictions. She managed to stay true to her roots and not betray her life values.
Along with building a career, Aggams was able to arrange a happy personal life. The perfect man of the opposite race came her way. In fact, in those years, an affair with a white man could have cost her her career.
But Leslie was able to form something very important and valuable. Love came into her life, the beginning of which lies in the accidental invasion of her dressing room by an Australian named Graham Pratt.
At the age of 21, Leslie traveled to Sydney to perform at Chequers nightclub. That's where the first meeting of the future spouses took place. On that day, Graham spent half a day in the institution, and when he saw the young Leslie, he invited her to join their company. The American liked his manners, and she accepted the invitation. From that evening their friendship began. And their attachment to each other only grew stronger after the separation, when it was time for Leslie to leave Sydney. It would be about a year before they would meet again.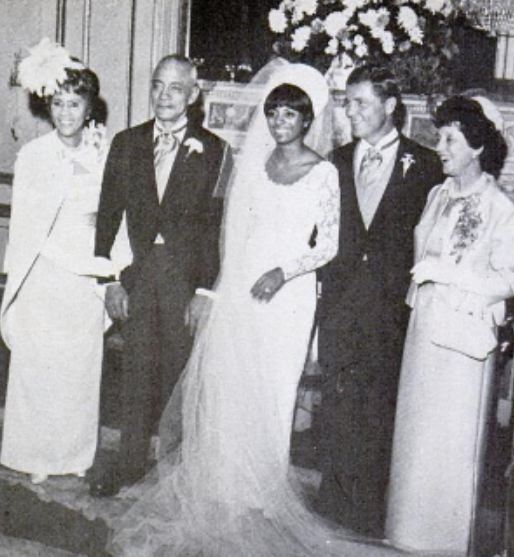 Grahame had fond feelings for Leslie; he wanted to marry her. However, their plans to marry were accompanied by circumstances beyond their control. First, everyone knew that mixed marriages were taboo in society.
Secondly, there was the prejudice that the union of two celebrities would fail sooner or later. And thirdly, Aggams thought that the Australian would have to say goodbye to the dream of settling down in a foreign country, because she had no plans to leave show business. But feelings prevailed and Graham flew to America.
Their engagement took place five months before the wedding. For this, Pratt arrived at the home of future relatives, who lived in New York. The acquaintance succeeded. The actress always listened to what her relatives had to say. For her it was very important to know that the family sincerely loves her chosen one, and not tolerate from the last effort. But the black family immediately accepted the Australian into their circle.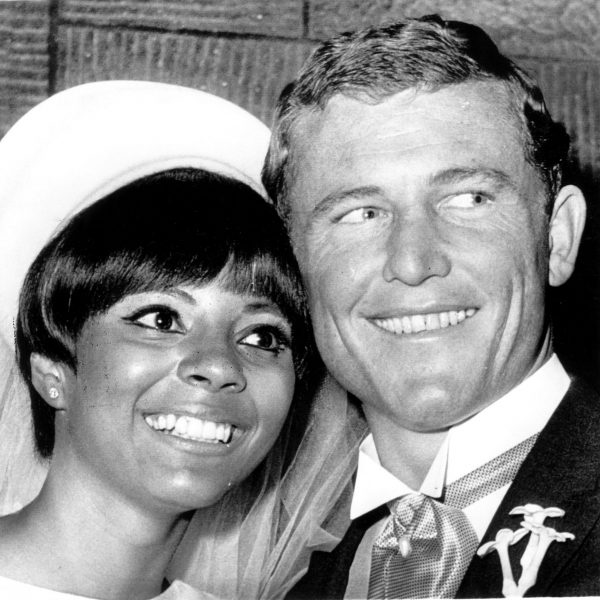 At the same time, Graham was comfortable and easy in Leslie's family, and he reciprocated. Graham kept things simple, showing he didn't care about skin color or eye shape, and that it was easy for him to talk to everyone.
The Australian also charmed the Aggams' friends. At the wedding ceremony, the groom was hot on the heels of his bridesmaids. At one point, Leslie even stood in line to dance with her husband.
Then came the introduction to Graham's parents. The lovers arrived in Australia after Graham had warned his loved ones in advance in a letter about the race of his chosen one and asked them not to make a big deal out of it.
But to his mother, the other race didn't matter. As a religious woman, she was much more concerned about whether her future daughter-in-law was a Presbyterian. Here, too, there was no obstacle to the Aggams being a follower of that religious denomination. And as the TV star noted, she was adequate to any Christian denomination.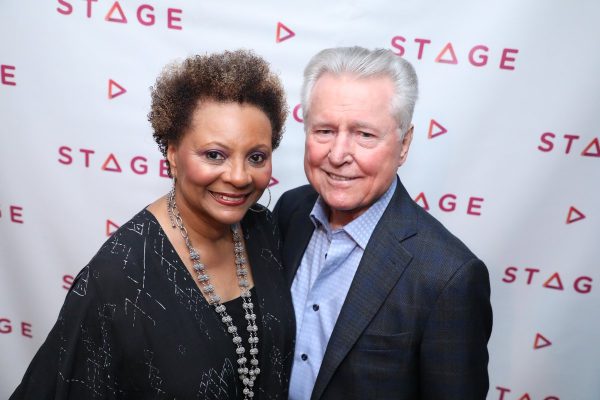 After receiving consent and approval from parents on both sides, the young couple began to live a peaceful family life. Unfortunately, they lost their firstborn son. However, they were not discouraged and believed that they would still be happy parents. The couple managed to remain united and not run into racial prejudice in their area.
Nevertheless, racists did come across Leslie, particularly while she was on tour. On one occasion, a letter marked "Little Negro Actress" was sent to the actress. The message was directed against the Aggams' race. And when the couple traveled to Atlanta to bid farewell to Martin Luther King Jr. one of the organizers asked a tactless question. He wondered why they had checked into the same hotel room.
Despite racial slurs and derogatory reactions, the couple managed to preserve their union. They created a strong, happy family with two children, daughter Danielle and son Justin. The couple already has a granddaughter growing up.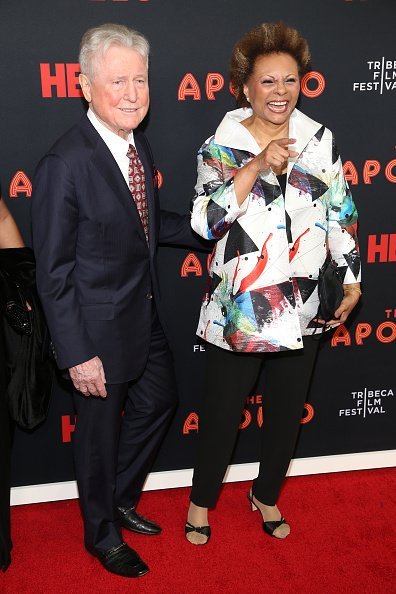 After going the way of married life of almost fifty years, Aggams shared that it was not easy, but not as difficult as she thought it would be. The artist believes that the secret of their happy relationship is that her husband was not a white American.