London's recent spotlight was on King Charles' Coronation, while across the Atlantic, Prince Archie celebrated his fourth birthday in California.
Amidst the festivities, a touching image emerged of Prince Archie reaching out to a photograph of Princess Diana.
But the post, shared by a close friend of Prince Harry and Meghan Markle, received mixed reactions…
Prince Harry and Meghan Markle saw the day of the coronation as more than just a royal event. It also marked their beloved son Archie's fourth birthday, a special occasion that they felt should be acknowledged. According to reports, the couple made it clear that if they were to attend the coronation, Archie's birthday should be recognized.
Author Christopher Andersen explained to Fox News that Harry would feel uncomfortable attending the coronation due to revelations in his memoir. This made Meghan's decision to stay in the US with their children understandable, as it allowed them to avoid intense scrutiny.
View this post on Instagram
Royal expert Omid Scobie further highlighted the importance of Archie's birthday in Meghan's choice to remain in the US. On Twitter, Scobie mentioned that Archie's fourth birthday, which also fell on May 6, played a role in the couple's decision. He added that Prince Harry's trip to the UK would likely be brief, with him attending only the coronation at Westminster Abbey.
During the unfolding weekend, the question remained: How would Archie's birthday be acknowledged? It appears that the King, Charles, did not forget his grandchild on this special day. Reports suggest that Charles raised a glass in a heartfelt toast to celebrate Archie's fourth birthday.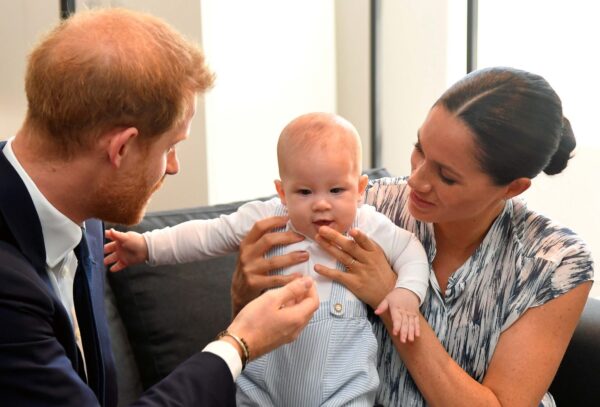 This touching moment took place during a private family lunch on Saturday, following King Charles' momentous coronation at Westminster Abbey and the family's appearance on the Buckingham Palace balcony in London.
According to the Daily Mail, King Charles made a toast to "those who weren't present" and extended warm birthday wishes to Prince Archie. It was a poignant tribute to a grandson he has had limited contact with.
"A source told the tabloid that it was a very sweet moment."
Regrettably, Harry was not present to witness the heartfelt toast. Although he received an invitation to the private family gathering, he chose to decline and promptly flew back to California to celebrate Archie's significant day. According to reports, Harry wasted no time and boarded a plane bound for the United States just hours after his father's coronation.
It is evident that Harry prioritized being with his son on this important occasion, emphasizing the strong bond between father and child, even amidst grand royal events. Sources indicate that the Duke of Sussex caught a 3:45 PM flight, arriving in Los Angeles at approximately 6:55 PM local time.
The journey from the airport to Harry and Meghan's spacious home in Montecito, California, typically takes around 90 minutes by car. A source revealed that Harry was determined to return in time to personally tuck Archie into bed.
Archie's birthday celebration was described as "low-key" according to sources close to the family. It was revealed that Meghan baked a homemade lemon cake using fruits from their own garden.
The guest list remains uncertain, but it is believed to have included immediate family members, creating an intimate gathering for the occasion.
However, another noteworthy moment captured attention during Archie's birthday. Photographer Misan Harriman, a close friend of Prince Harry and Meghan Markle, took the opportunity to share a touching moment.
Harriman shared a picture of baby Archie reaching out to a photograph of his grandmother, Princess Diana, accompanied by the message, "Wishing you the happiest of birthdays, Archie."
View this post on Instagram

The picture that circulated was a screenshot from the Netflix series "The Sussexes." While the image and message were not inherently controversial, some individuals on social media tried to interpret it as photographer Misan Harriman subtly criticizing or overshadowing King Charles' coronation. However, the majority of reactions were positive, with many commenting that it was a heartwarming picture.
"Happy Birthday, Archie," another person wrote.
"We love you and your family. We hope to see more pictures soon. Blessings. We celebrate you. Today is a special day because of you."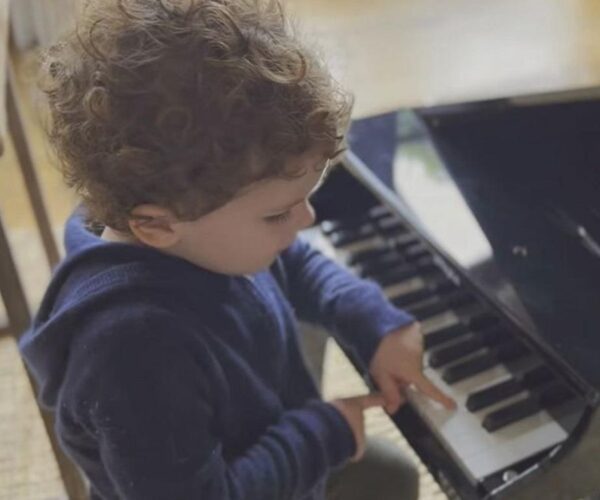 Happy birthday, Archie! May your future be filled with joy and countless memorable moments that inspire us all!