With his striking features, Alain Delon has become one of the most recognizable faces in Europe. The renowned French actor, who is now 87 years old, has also made a name for himself as a producer and director, enjoying a successful career that spans over five decades.
Despite his numerous accomplishments, Delon considers his three children to be his greatest achievement. And now, it may be hard to believe, but one of his sons has grown up and inherited his father's stunning looks.
Delon's enduring appeal is due in part to his mesmerizing blue eyes and innate French charm, which have captivated generations of moviegoers. He continues to enthrall audiences today, proving why he remains relevant and beloved after so many years in the industry.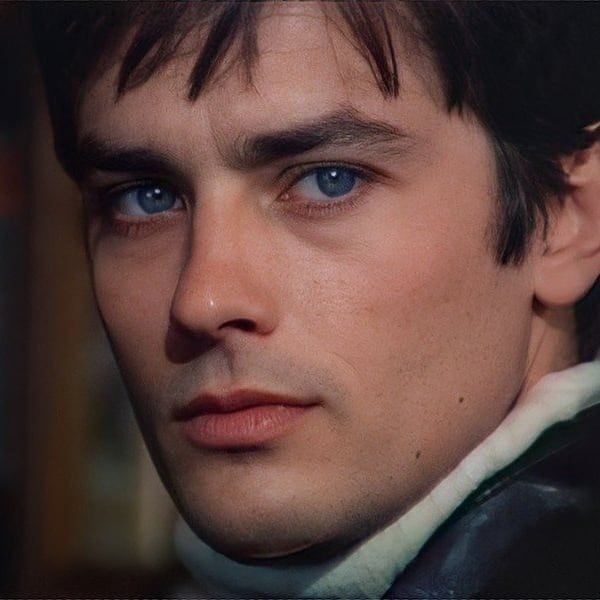 Alain Delon – Early Life
Born on November 8, 1935, in the French town of Sceaux, situated in the Hauts-de-Seine region covering the suburbs of Paris, Alain Delon had humble beginnings.
Following his parents' divorce, his mother placed him with a foster family. During his teenage years, he attended multiple boarding schools and institutions. Later, he joined the French Navy and served in Indochina.
Upon returning to France, Alain worked in several professions, including as a bellboy, clerk, and waiter, before ultimately relocating to Rome.
In 1958, he starred in his first successful film, "Be Beautiful But Shut Up," alongside the legendary French actor Jean Paul Belmondo. The same year, he also appeared in "Christine," where he met the Austrian sensation actress Romy Schneider. Their relationship was adored by the public.
In 1960, Alain's performance in "Purple Noon," an adaptation of Patricia Highsmith's novel "The Talented Mr. Ripley," was praised by critics and marked his first significant role in cinema.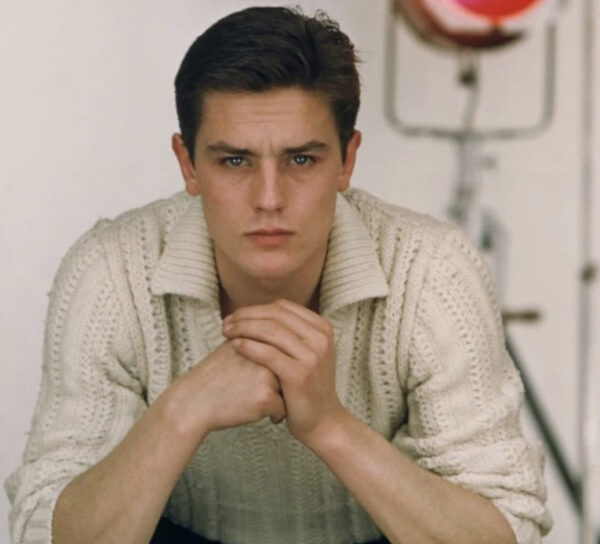 Alain Delon – European Triumph
In the early 1960s, Alain Delon rose to global prominence after being selected by Italian neorealist director Luchino Visconti to star in the 1960 film "Rocco and his Brothers," which quickly became a worldwide sensation.
Moreover, Delon's outstanding collaboration with Visconti opened doors for him to work with several acclaimed Italian directors.
In 1962, he appeared alongside Italian actress Monica Vitti in "The Eclipse," directed by Michelangelo Antonioni. Delon's performance won the Special Jury Prize at Cannes, and he was also nominated for the Palme d'Or.
Delon's international success continued with his role in the 1963 epic drama "The Leopard," once again directed by Visconti. In the film, Delon played Prince Tancredi Falconeri, the nephew of an aging Sicilian nobleman (portrayed by Burt Lancaster) caught up in the sociopolitical upheaval of Italian unification in the mid-19th century.
Throughout the 1960s, Delon attempted to break into the American market, which was the coveted destination for any European actor of that era.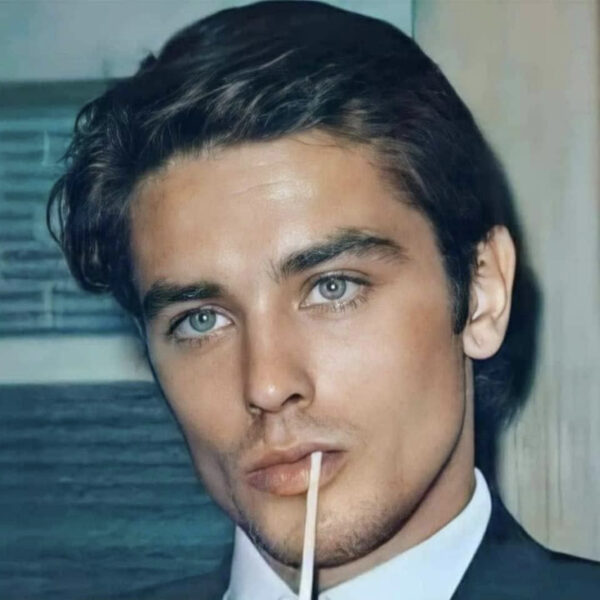 Alain Delon – Attempts to Conquer the US
Due to his French accent and European looks, Alain Delon was often typecast as the stereotypical Latin Lover, and he landed some minor roles in movies like "The Yellow Rolls-Royce" (1965), alongside Shirley MacLaine.
After signing with Columbia Pictures, Delon appeared in the action film "Lost Command" (1966), playing a member of the French Foreign Legion alongside Anthony Quinn and Claudia Cardinale. He also starred in the Western "Texas Across the River," opposite Dean Martin. Unfortunately, his work in Hollywood did not bring him the American stardom he desired.
Consequently, he decided to return to France, where he appeared in another major hit as hitman Frank Costello in "Le Samouraï" (1967). Delon's performance was a game-changer, setting the standard for playing intriguing tough characters.
Later in the 1970s, Delon continued to take roles in the noir/detective genre, appearing in films such as "The Sicilian Clan," "Borsalino," and "Le Cercle Rouge." Interestingly, "Zorro" in 1975 was one of the first Western movies shown in Communist China after the Cultural Revolution, allowing European cinema to gain popularity in China, Japan, and Latin America.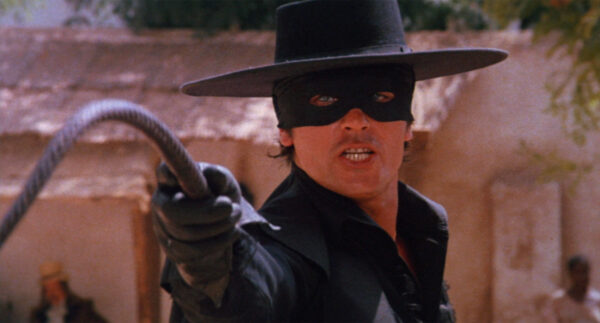 Alain Delon – Relationships
Alain Delon, like many long-term celebrities, has had his fair share of public attention on his romantic relationships.
Following the end of his passionate five-year affair with Romy Schneider, Delon tied the knot with actress Nathalie Delon in 1964, and they welcomed their son, Anthony, the same year. However, the couple divorced in 1969.
Anthony, who followed his father's footsteps, is now an actor.
Subsequently, Delon had relationships with Mireille Darc and Anne Parillaud, before embarking on a two-decade romance with Dutch model Rosalie van Breemen in the 1980s.
From this partnership, he had two more children: a daughter, Anouchka Delon, born in 1990, and a son, Alain-Fabien Delon, born in 1994. All of his children seem to have inherited their father's natural grace and beauty, particularly his youngest son, Alain-Fabien, who, at 28, is a spitting image of his father.
Alain-Fabien – dad Alain's copy
Alain-Fabien is not only named after his father, but he has also followed in his footsteps to become an actor. He has appeared in several films including Savage Days (2021), Fabio Montale (2001), and Ultra Pure.
Посмотреть эту публикацию в Instagram
The resemblance between Alain-Fabien and his father is uncanny, especially when it comes to their compelling and intense blue eyes, as well as their similar facial expressions. Alain-Fabien seems to have inherited his father's iconic looks, and it's no wonder that he's often compared to him.
Посмотреть эту публикацию в Instagram
It's safe to say that Alain-Fabien is his father's spitting image, and we wish him and his siblings all the best in their careers! If you're a fan of Alain Delon, make sure to share this article with your fellow fans.