Growing up under the glaring spotlight that accompanies having two famous Hollywood star parents can't be an easy experience.
While it's true that Dylan Michael and Carys Zeta Douglas will likely never lack for anything, and there are certainly worse upbringings one could have, their lives have been undeniably captivating. Their parents, Michael Douglas and Catherine Zeta-Jones, have garnered much attention from the media, and this curiosity has extended to their children as well.
As Dylan and Carys have matured, observers have eagerly speculated whether they would choose to follow in their parents' illustrious footsteps and pursue their own stardom.
Now, at least in Carys's case, it seems we finally have an answer…
View this post on Instagram
Zeta-Jones herself has openly acknowledged that her children would likely pursue careers in the film industry, or at least make an attempt to do so.
In an interview with Hello! Magazine, the 49-year-old actress shared, "When they're on stage, you can't help but be captivated by them. They have a genuine interest in the art of acting. My son has aspirations to study theatre as part of his Bachelor of Arts degree. As for my daughter, she initially wanted to become a pediatrician until the age of five when she decided that acting was a better path for her."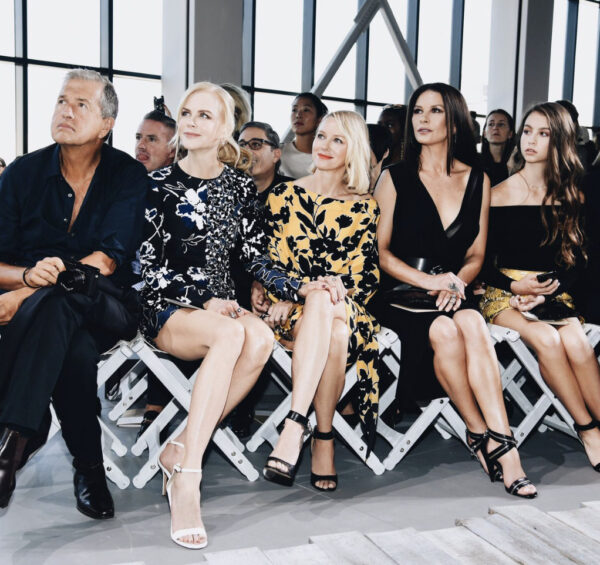 With both of her children aspiring to follow their parents' footsteps, there is considerable anticipation surrounding their journeys. If anyone needs evidence, they need not look any further than the recent buzz surrounding Carys. She has been attracting significant attention simply because she bears an increasing resemblance to her mother with each passing day.
Last year, the teenager marked her debut at New York Fashion Week, creating a huge buzz with her appearance.
View this post on Instagram
Since then, she has remained relatively low-key, which is entirely understandable considering she is only 15 years old. However, this week brought an end to the silence as she joined her mother for another fashion event.
Carys and Catherine stole the spotlight at the Dolce & Gabbana Alta Moda women's couture event, held at the iconic New York Metropolitan Opera House. The mother-daughter duo arrived in matching outfits and posed for numerous photographs that showcased their striking resemblance.
View this post on Instagram
Carys is undoubtedly blossoming into a beautiful young woman, much like her mother. Moreover, she is said to possess a kind personality that matches her outward charm.
If you are a fan of Catherine Zeta-Jones and Michael Douglas, feel free to share this article!