Noah Woods, a brave five-year-old boy, is being celebrated as a hero for his quick thinking and heroic actions that saved his family of nine from a devastating house fire.
Last Sunday morning, Noah woke up to find flames right beside his bed. Without hesitation, he sprang into action and made sure his 2-year-old sister was safe.
"I picked up my sister Lily, went to the window with her, grabbed the dog and got out," recounted Noah to WSBTV. "That's all I did."
However, Noah's actions went above and beyond what would be expected of a five-year-old. And that's what HAPPENED NEXT…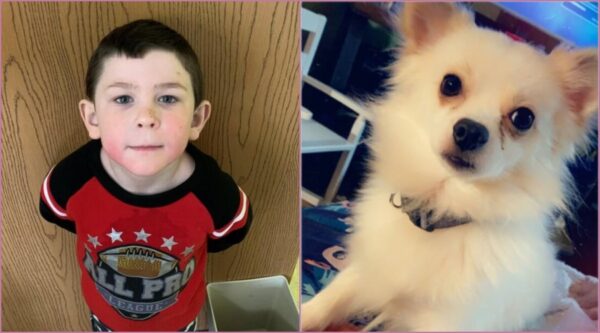 ***
Sunday morning an electrical fire broke out in the room that Noah shared with his two-year-old sister Lily. After realizing the danger, he grabbed his sister and the family dog and ran to the window.
According to a GoFundMe set up to help the family with expenses, Noah, Lily, and their dog escaped through the window. Once they were safe, Noah went next back to wake his uncle so they could continue helping everyone else escape.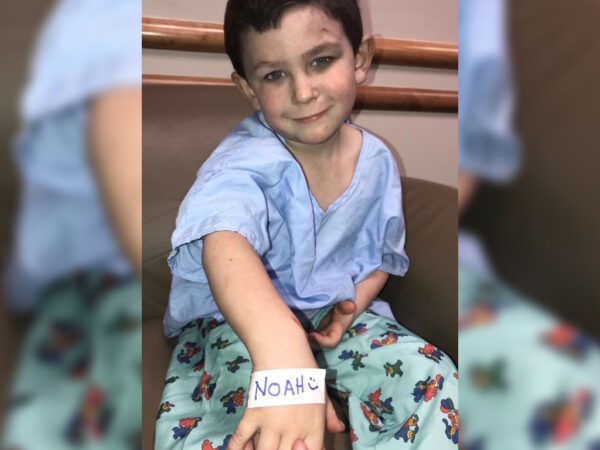 "Our hero!" the Bartow County Fire Department posted on Tuesday.

"5 year old Noah Woods recently woke up to find his bedroom on fire. The only available exit was a window. He got himself and his 2 year old sister out of the window to escape the fire and re entered the house to alert the rest of the family

Thankfully, all nine members of the family got out of the home and with the exception of a small burn on Noah's wrist, no one was hurt.

"Noah and 4 other family members were treated for minor burns and smoke inhalation … On Friday BCFD Chief Dwayne Jamison will recognize him as an Honorary Bartow County Firefighter and present him with a Lifesaving Award."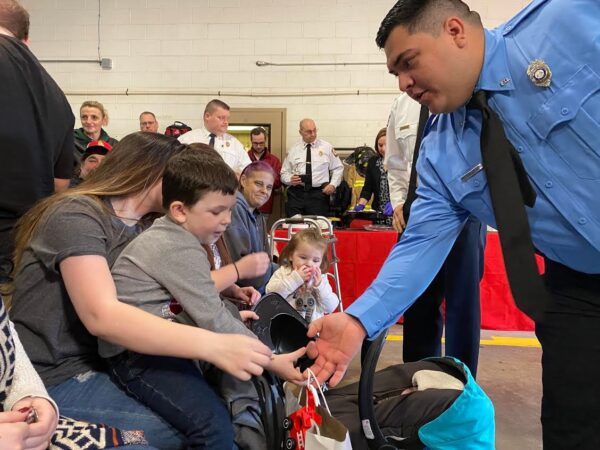 "If it wasn't for Noah, I mean, we were all asleep, so we wouldn't have known what was going on," David Woods, Noah's grandfather, said. "We could've all lost our lives."
Now the family must rebuild – their home was a complete loss – but at least they'll be doing it with all members of their family by their side.
"If it wasn't for Noah, we may not be here today," David wrote.
Holding the hand of a 5yr old hero! Meet the boy who saved his family from a house fire… He got a small burn on his wrist. @wsbtv at 5pm pic.twitter.com/0kTr2lqW9v

— Wendy Corona (@WendyCoronaWSB) February 10, 2020
Noah, you are a hero. You saved your family's life. I have no doubt that your community will help you rebuild. Please consider sharing this amazing story on Facebook to honor this clever 5-year-old and his great instinct!