Alfonso Ribeiro and his wife, Angela Ribeiro, took to social media to provide updates on their daughter, Ava Sue's condition.
According to reports, Ava Sue had to undergo emergency surgery on May 12 after falling off her sit-down scooter, just a day before her 4th birthday, to prevent scarring.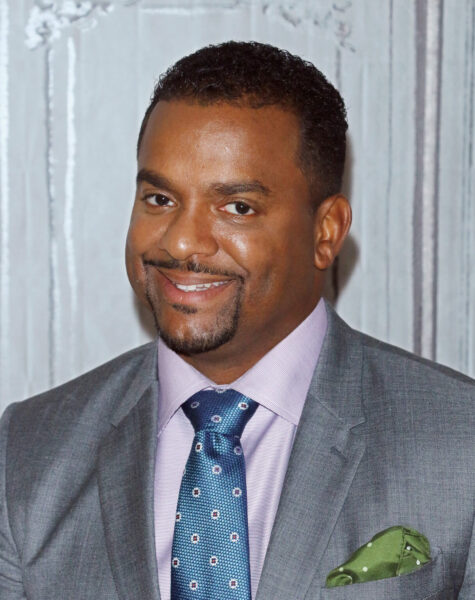 Alfonso shared images of Ava's injuries, which included severe bruising and burns on her right elbow, shoulder, and around her right eye. He expressed gratitude towards the medical team at Kare MD Skin Health and expressed his pride in Ava's bravery.
In his Instagram post, the star of "The Fresh Prince of Bel-Air" expressed his disappointment about the day before his daughter's fourth birthday.
He thanked Kare MD Skin Health for their emergency services and procedure to reduce the chances of scarring. He also commended his daughter for her bravery during the surgery.
Ava's mother, Angela, shared more details about the accident, revealing her premonition and motherly intuition. She described a moment when she gathered the family, kids, sitter, and friends who were preparing for Ava's birthday party.
Angela emphasized that they should avoid anything risky or dangerous that could lead to a trip to the emergency room and made everyone pay attention to her words.
Unfortunately, Angela's cautionary words were not heeded, as shortly after she expressed her warning, Ava had an accident and fell off her scooter.
View this post on Instagram
In response to the incident, Ava was quickly taken to Kare MD Skin Health, specifically to see Dr. Raffy, even outside regular hours, to minimize the potential for scarring in the future.
"It wasn't a pleasant way to spend her final day as a 3-year-old, but Ava showed great bravery," Angela commented.
"I'll be giving this adorable girl some extra cuddles tonight."
On May 12, the team at Kare MD Skin Health expressed their well wishes for Ava's birthday on their Instagram page.
View this post on Instagram
"Thank you, Alfonso, for your kind words. We feel privileged to have the opportunity to care for your precious princess Ava. Wishing her a speedy recovery," they wrote in the caption.
It's undoubtedly a terrifying experience whenever our little ones get hurt. I'm relieved that Alfonso and Angela's child is recovering well!
Have you ever had a similar unfortunate incident involving your child? How did you feel at that time?
If you're committed to ensuring the lifelong health of your son or daughter, share this article on Facebook.