When Angelica entered the world on May 6, 2018, she possessed an undeniable beauty. With her adorable button nose, captivating eyes, and a distinct heart-shaped port wine stain on her face, she truly stood out.
Her mother, Marianna Bowering, shared that while many friends and family members embraced Angelica's birthmark with open hearts, there were still individuals who felt compelled to make insensitive comments about her daughter's appearance.
"The most hurtful comment I received online was when someone asked if her face had been pressed against a hot skillet, insinuating that her face looked grilled," Bowering confided to the Mirror.
Marianna disclosed that her daughter had to endure hurtful remarks, being labeled as "hideous" and a "defect." The cruelty and lack of empathy in these words only added to the difficulties faced by the family. However, their resilience and determination to overcome these challenges ultimately led to an incredible transformation.
Despite the barrage of hurtful comments, Bowering is unwavering in her commitment to ensure that Angelica grows up knowing that she is beautiful just the way she is.
In a recent act of solidarity and love, the 27-year-old mother decided to use makeup to replicate her 5-year-old daughter's birthmark on her own face.
"I got the idea from vascular birthmark awareness day, where they encourage people to paint a heart on their cheeks," Bowering shared, as reported by The Epoch Times. "Initially, I only painted a heart to match my makeup look, but then I thought, why not go all out and recreate Angelica's port wine stain?"
"I wanted to be as beautiful as my daughter, so I did my makeup to mirror her stunning birthmark," she expressed, acknowledging that Angelica's beauty still surpasses her own.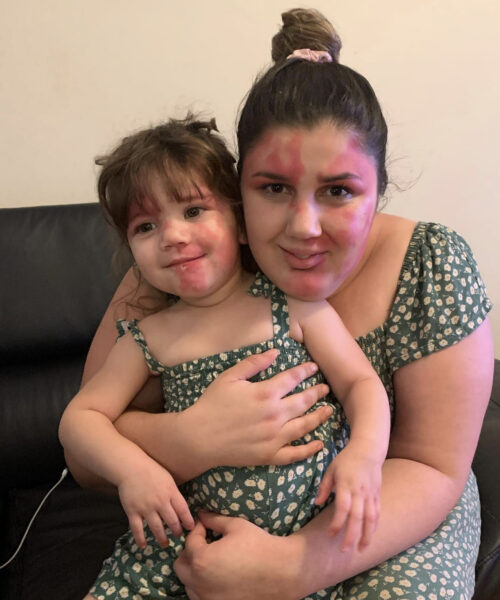 Marianna felt distraught when people suggested that her daughter's facial marks might fade with time or could be concealed with makeup if she wished to do so. These comments added to her pain and frustration, prompting her to question why her daughter should be expected to hide her natural beauty instead of embracing it.
It was a heartbreaking reminder of the harsh realities faced by individuals who don't conform to conventional beauty standards. However, it also highlighted the significance of acceptance and love for every person, regardless of their appearance.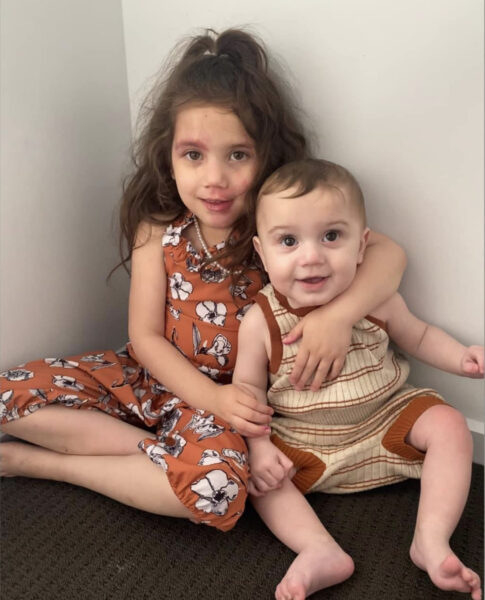 Right from the start, both Bowering and her husband firmly believed that their daughter's birthmark was nothing to be ashamed of. They actively worked to ensure that Angelica knew her birthmark was something to be celebrated.
Before the matching "birthmark" incident, Bowering adorned Angelica's port wine stain with glitter to make it sparkle and stand out.
Although children with port wine stains on their faces are at risk of developing other health conditions, Bowering reassured TODAY that Angelica is healthy. "Fortunately, we've conducted tests, and Angelica is completely healthy," Bowering stated.
"We just need to have regular check-ups, especially for her eyes, as glaucoma can be a concern."
Angelica, you are undeniably beautiful. Never let anyone tell you otherwise.
Marianna, thank you for being an incredible mother and consistently showing your daughter that her birthmark is nothing to be ashamed of.
Share this inspiring story on Facebook.