Prince Harry's book "Spare" has garnered global attention as he sheds light on his experiences as a working royal, his upbringing, army service, and family life with Meghan Markle. He also touches upon the loss of his mother, Princess Diana.
While Harry and Meghan enjoy being in the public eye, they prioritize privacy for their children, Archie and Lilibet. However, in their recent Netflix documentary, the couple shared some intimate moments with their kids.
In the book, Harry divulges new information about his personal life, including a surprising revelation about what he did while Meghan was in labor with Archie – he got high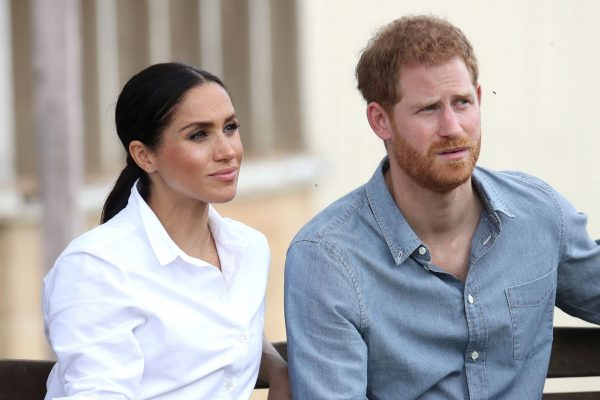 On May 6, 2019, Archie was born to Harry and Meghan at The Portland Hospital in London. Despite being a royal child, the birth was handled differently by the couple. Harry was reportedly determined to keep details of Archie's birth private, but with intense public interest, this proved to be an impossible feat.
According to royal expert Katie Nicholl, Harry was "almost morbidly obsessed" with maintaining the secrecy of his son's birth. However, the public's desire for information resulted in the breaking of the traditional "unwritten contract" between the royal family and the public.
Behind the scenes, the situation caused significant stress, with some officials reduced to tears due to frustration, as reported by Rebecca English, the royal editor of the Daily Mail.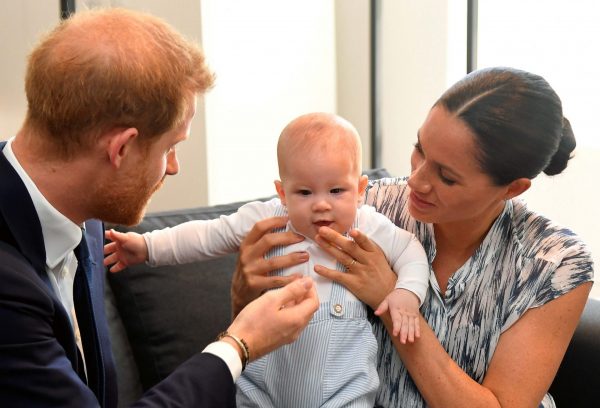 Traditionally, when a royal baby is born, the parents appear in front of the media outside the hospital, posing for photos and answering a few questions before retreating to privacy. However, Harry and Meghan took a different approach for the birth of their son, Archie. Instead of facing the media, they attempted to outsmart reporters and photographers, according to Katie Nicholl.
St Mary's Hospital is where Prince William, Harry, and William's children were all born, and it was the usual location for first baby photos. However, since Meghan's doctor worked at Portland Hospital, they chose to give birth there, as it was believed that safety considerations around the entrance would make photo opportunities impossible.
In her book "The New Royals: Queen Elizabeth's Legacy and the Future of the Crown," Nicholl writes that "Harry had always enjoyed outfoxing the media" and that he and Meghan were thrilled to have safely delivered their son at London's private Portland Hospital before the palace press office could confirm Meghan was in labor.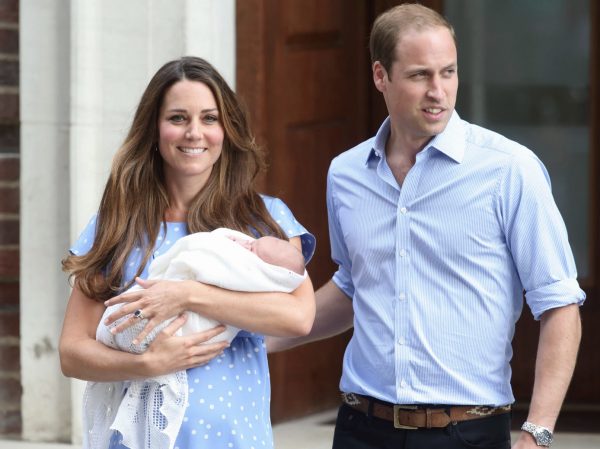 In the Netflix documentary series featuring Meghan, she spoke about her anxieties surrounding the birth of her son Archie. She mentioned the pressure of the photo opportunity and her worries about possibly having a c-section due to her age. Despite the calmness of the photo session, Harry revealed in his book "Spare" that the hospital experience was quite dramatic.
Soon after Archie's birth, he was embroiled in a significant controversy within the royal family, starting with Meghan's tell-all interview with Oprah Winfrey. Meghan spoke candidly about her struggles while living in the UK and made controversial claims about the royal family, including Prince Charles refusing Harry's phone calls and palace discussions about the potential darkness of Archie's skin before his birth.
Meghan declined to name the person responsible for the latter comment, stating that it would be damaging to them.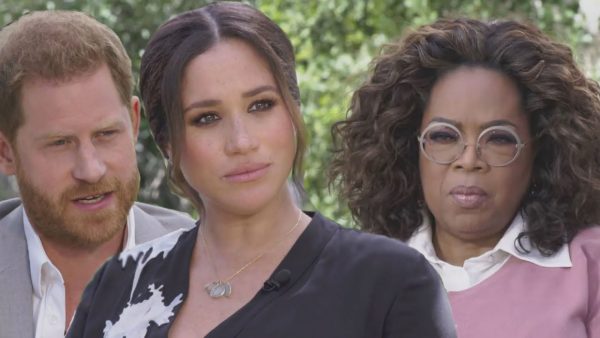 In his book "Spare," Harry recounts his experience at the Portland Hospital where he used laughing gas to ease his nerves.
He writes, "I saw two options to calm myself: Nando's chicken (brought by our bodyguards) and a canister of laughing gas by Meg's bed. I took a few deep breaths and felt relaxed."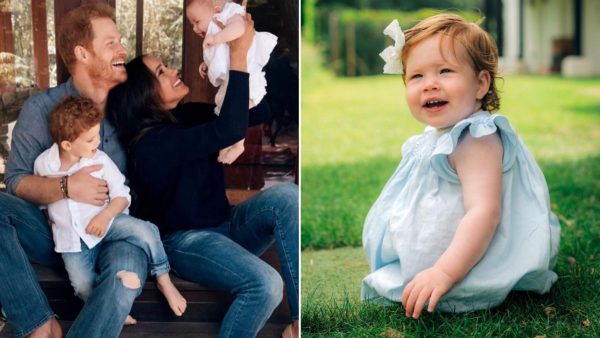 Harry notes that his wife, Meghan, was calm as well and was even playing on a giant purple ball, which made her laugh. However, Harry soon realized he had consumed all the laughing gas intended for Meghan's pain relief. He says, "The nurse realized the husband had taken it all. I apologized."
Despite this setback, doctors eventually administered an epidural to Meghan, bringing her relief. The atmosphere changed when the anesthetist came in and turned off the music and lights. Harry and Meghan were overjoyed when Archie was born without any complications, reducing them both to tears.