Many celebrities feel pressure from both Hollywood and their discerning fans to meet impossible standards of perfection, causing them to pursue youth in a quest for eternal beauty.
However, Helen Hunt is bravely defying these expectations and embracing the natural imperfections of aging with grace, resulting in a stunning appearance.
The beginning of her career
Helen Hunt's acting career began at a young age, with her first television appearance at the age of 11. She gained widespread recognition for her role as Helga Wagner in the TV series The Swiss Family Robinson (1975-1976), where she played a shipwrecked girl taken in by the Robinson family on a volcanic island.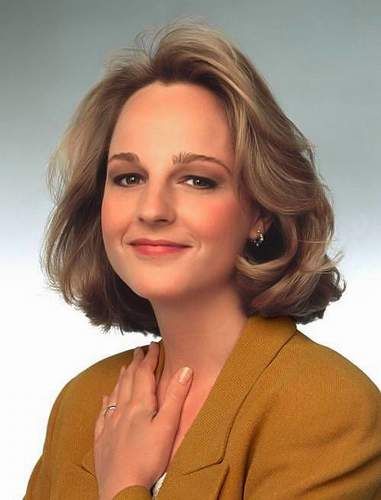 Over the years, she continued to appear on various TV shows such as The Mary Tyler Moore Show and Facts of Life. Despite her long career, Hunt's natural beauty has only grown with age, and her 59 years are now visible on her face, adding to her charm and accomplishments.
In 1977, she made her big screen debut in the movie Rollercoaster, sharing the screen with legendary actors Henry Fonda and George Segal.
Helen Hunt's career take off
Helen Hunt's career took off in the 1980s with roles in popular films like Girls Just Want to Have Fun (1985) alongside Sarah Jessica Parker, Project X (1987) with Matthew Broderick, and Next of Kin (1989) featuring the late Patrick Swayze and Ben Stiller in one of his earlier roles.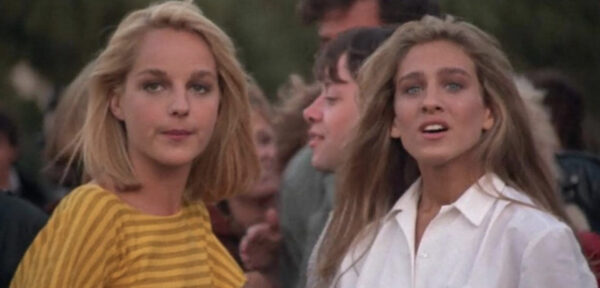 By the 1990s, Hunt had become a household name thanks to her leading role in the hit TV comedy series Mad About You, in which she starred alongside Paul Reiser. She won four consecutive Emmy Awards and three Golden Globes for her comedic portrayal of one half of a newlywed couple. She even directed some episodes, including the series finale in 1999.
In a recent interview with People, Hunt discussed her daughter's excitement when Paul Reiser calls. "My daughter loves Stranger Things, so now when he calls she's excited. She's never seen an episode of Mad About You but she's super psyched about Stranger Things!" Hunt, who was in a 16-year relationship with Matthew Carnahan, has one daughter born in 2004.
Hunt's notable performances include playing a storm chaser in the thrilling movie Twister (1996), her Academy Award-winning role in As Good as it Gets (1997) alongside Hollywood icon Jack Nicholson, and appearances in Cast Away (2000) and What Women Want (2000).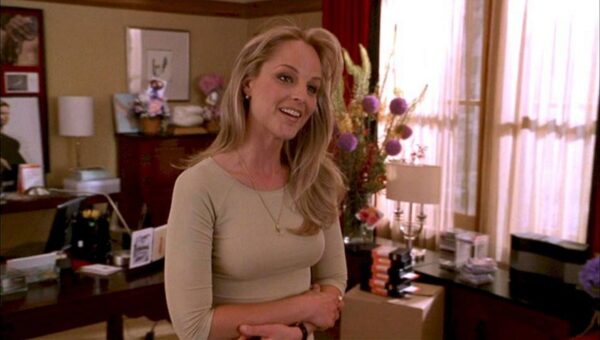 Recent work
Recently, Hunt has taken on the role of a journalist in BBC's World on Fire and has a recurring character in Blindspotting. She has also showcased her directing skills in popular shows like Californication, House of Lies, and This is Us.
In 2021, Hunt shared that she was working on a reboot of Twister, which would feature a diverse cast of storm chasers from historically Black colleges and universities. Despite her efforts, the project was ultimately rejected. "I tried to get it made," Hunt said. "I was going to direct it… We could barely get a meeting, and this is in June of 2020 when it was all about diversity. It would have been so cool."
However, Universal Pictures has announced their plans to release a new film called Twisters in July 2024, which will not feature Hunt.
Rumors about Plastic Surgery
Hunt has been a fixture in Hollywood for decades, earning numerous awards and nominations for her timeless performances and enduring beauty.
As one of the most recognizable faces in the industry, Hunt's appearance has naturally changed over time, but as a celebrity, she is not immune to criticism and speculation from the public.
Посмотреть эту публикацию в Instagram
Rumors of plastic surgery began circulating after she was involved in a car accident in 2019. The SUV she was riding in was hit by another car, causing it to roll over. Although she was briefly hospitalized, she fully recovered and returned to work within a week to film the limited series reboot of Mad About You.
Reflecting on reprising her role in the show, Hunt shared with People, "It was a very loving piece of work. We loved it. It would be fun to work on something that's really about love. We'll be older though – I hope people are prepared for that. I'm not prepared for it!"
Shortly after the accident, an article by Radar Online suggested that Hunt had undergone too much plastic surgery. The article referred to her as "ageless" and commented on her "mannequin-like" appearance, saying that her expression seemed more static than usual.
However, Hunt's fans came to her defense. One person commented, "To me, Helen Hunt today still looks like Helen Hunt from Mad About You, just older. Which is what happens when three decades pass – people get older." Another person said, "I think we are so used to seeing women who have puffed up their lips and lifted both eyes and forehead, that a woman who is aging normally looks odd to us."
Посмотреть эту публикацию в Instagram
Although she has not commented on the rumors, it is possible that Hunt's youthful appearance is the result of the magic of makeup artists who can create similar effects with their brushes. There are also many beauty secrets used by celebrities to maintain their ageless appearance, including a healthy diet, regular exercise, and pricey non-surgical spa treatments that have proven results!
Active lifestyle
Hunt maintains an active lifestyle and proudly displays her fit figure. In an interview, she stated, "As a general rule, I tend to stay active. I never go to the gym, and I never diet. I used to diet, but after the eighties, it just made me miserable. However, I like to walk, run, surf, and do yoga when I can."
Посмотреть эту публикацию в Instagram
It's no secret that being a woman in Hollywood is challenging. In a 2019 interview with The Hollywood Reporter, Hunt spoke about how she has been objectified throughout her career and her desire to create a more inclusive environment. She also expressed concern about the lack of movies with young women protagonists and the absence of an equal rights amendment, stating in a 2015 interview with Huffington Post, "We're screwed."
Throughout her career, Hunt has been an advocate for women's rights and empowerment, speaking out against the objectification of women. She has been involved in various philanthropic efforts supporting these causes.
In an interview, Hunt expressed her frustration with the portrayal of women in advertising, saying, "I'm tired of the billboard where she's barely in her underwear and they're selling, you know, a watch or something. I'm over it, to be honest."
Посмотреть эту публикацию в Instagram
Being in the public eye and facing criticism is not easy, especially for celebrities who are just doing their job of entertaining us. Despite the judgments she has faced, Helen Hunt remains a phenomenal actress, and while she may have changed in appearance over the decades, we think she looks beautiful.