Actress Helen Mirren continues to amaze people with her incredible appearance. Even at 77 years old, she consistently finds ways to surprise everyone with her stunning looks.
Read on to discover the latest update on Helen Mirren's appearance.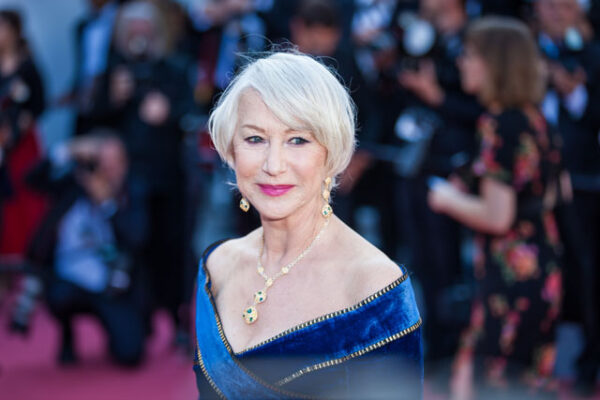 Helen Mirren, known for her impeccable entrances, surprised everyone at the 2023 Cannes Film Festival.
The actress arrived on the red carpet in a stunning custom blue gown by Del Core, featuring a floor-length design with a plunging neckline and a cinched waist.
Complementing her look, she wore silver jewelry, including a necklace and chandelier earrings, all while maintaining a radiant smile.
View this post on Instagram
Mirren's stunning ensemble captured everyone's gaze, but it was her striking blue hair that truly stole the spotlight. Typically known for her natural gray hair, the actress decided to embrace a new look this time.
She styled her hair in an updo, allowing the vibrant blue-purple ombre to command attention. The hair transformation was courtesy of L'Oréal Paris, with whom Mirren serves as an ambassador. As a subtle nod to the brand, she carried a hand fan with the hashtag "Worth It."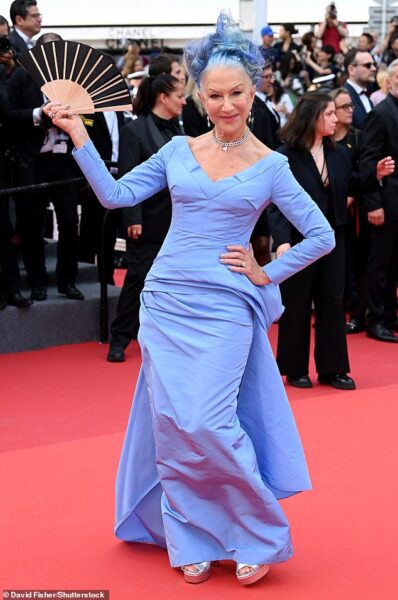 While Helen Mirren typically embraces her natural gray hair with pride, she also enjoys adding a touch of fun to her look from time to time.
At the 2019 Cannes Film Festival's red carpet event, she surprised everyone by showcasing vibrant red hair, creating quite the buzz.
Throughout her career, the veteran actress has been admired for her sense of style and her willingness to experiment, even at what some might consider an advanced age. Mirren's continuous quest to keep things fresh is truly remarkable.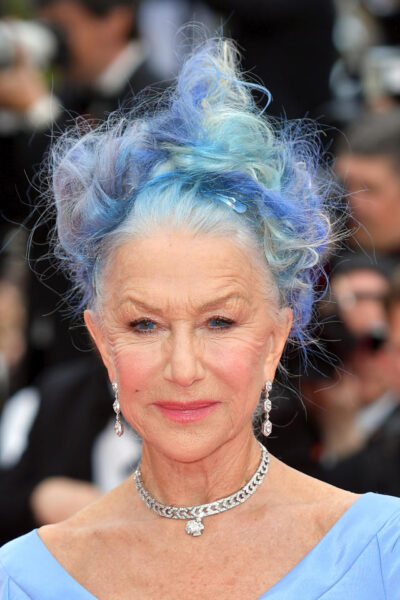 With a desire to stay current with new trends, Helen Mirren joined Instagram in 2016 at the encouragement of one of her co-workers.
Today, she has amassed millions of followers on the platform who adore her posts. During an interview, she fondly recalled how she was introduced to Instagram by Vin Diesel and his team.
Initially unfamiliar with the platform, they persuaded her to give it a try, and she's been active on it for around seven years now. Mirren's presence on Instagram has endeared her even more to her fans.
View this post on Instagram
Share this piece with other admirers of the actress to showcase her latest style and keep them in the loop!