In a deeply distressing tragedy, this father committed the unimaginable act of taking the lives of his three young sons. The entire community is grappling with the overwhelming shock caused by this inexplicable act of violence.It is difficult to find adequate words to express the profound sorrow and disbelief that such incidents evoke…
This news has left me profoundly shaken and filled with a sense of revulsion. I cannot fathom the motives behind a father resorting to such a heinous act of shooting his own three boys…

Posted by Tanya O'Rourke WCPO on Friday, June 16, 2023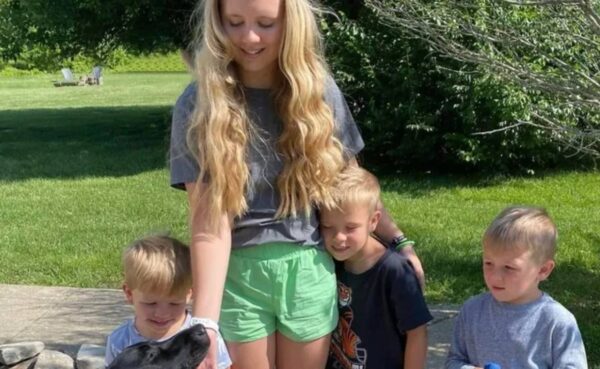 Chad Doerman, a 32-year-old resident of Monroe Township, Ohio, has been taken into custody for the tragic murder of his three sons, aged 3, 4, and 7. Recently, bodycam footage from the arresting officers has been released, capturing the heart-wrenching moments just after he took the lives of his children.
Allegedly, Doerman employed a rifle to carry out this horrifying act. The authorities swiftly responded to distressing 911 calls made from his residence on Thursday, June 15. The first call came from a distraught woman who could be heard screaming about her babies being shot, while the second call was placed by a concerned driver who witnessed a young girl running down the street, urgently declaring that her father was harming everyone.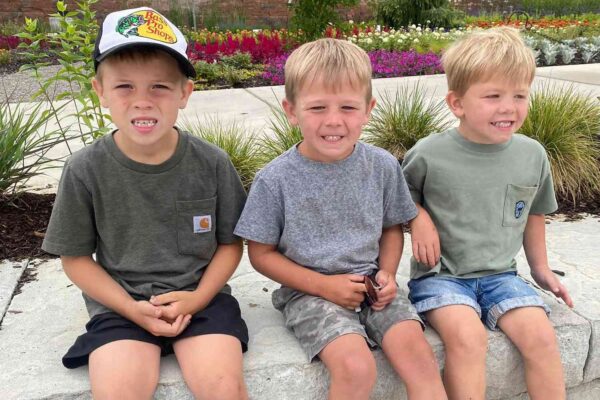 Upon arriving at the scene, both law enforcement and emergency medical services found the three young boys unresponsive. Tragically, the children had already succumbed to their injuries before help could reach them.
According to Prosecutors, Doerman has admitted to meticulously planning and carrying out the deaths of the victims over the course of several months. Disturbing reports reveal that he positioned his three boys in the yard and ruthlessly executed them one by one with his rifle. Shockingly, one of the boys managed to flee to a nearby field, but Doerman forcibly dragged him back to the yard and shot him as well.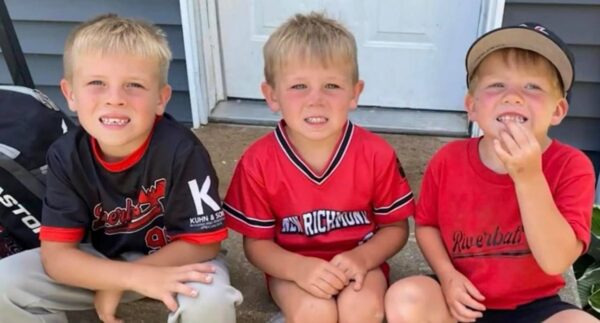 Recently, bodycam footage from the Clermont County Sheriff's Office during the arrest has surfaced. In the video, Doerman can be observed sitting on his front stoop, with his firearm positioned beside him. The officers approach him cautiously before swiftly apprehending him, throwing him to the ground, and applying handcuffs.
On the tape, Doerman can be heard stating, "Man, I don't intend to harm anybody. I'm completely sober. I've never done drugs in my life," clarifying that although he engaged in substance use in his youth, he is now "sober."
Amidst the background noise of the video, the boys' mother's anguished voice can be heard. She asks, "They're dead, aren't they? What should I do?" Her sorrow intensifies as she cries out, "He has taken my life away from me, my life! They are so young!"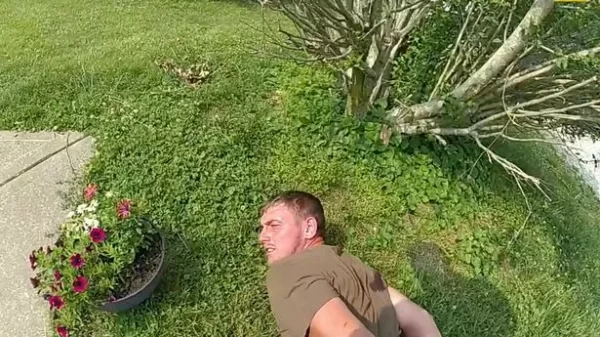 During the recorded incident, there is a moment where Doerman politely requests permission from the authorities to roll over and provide answers to their questions. He assures them that he poses no threat, emphasizing his lack of anger or malicious intent. Sensing the need for caution, he also warns them about his dog. Feeling uneasy, he asks if he can stand up, expressing discomfort.
As he is being guided towards the back of the Sheriff's vehicle, Doerman acknowledges that his stepdaughter had sought assistance from the fire department. He then asks the officers to remove his wallet from his back pocket. However, he is met with a firm and direct command: "Shut up. You have the right to remain silent, f—ing use it."
Doerman has been formally charged with three counts of aggravated murder. Additionally, it has been revealed that the boys' mother sustained a gunshot wound to her hand, believed to have occurred while she courageously tried to shield her children.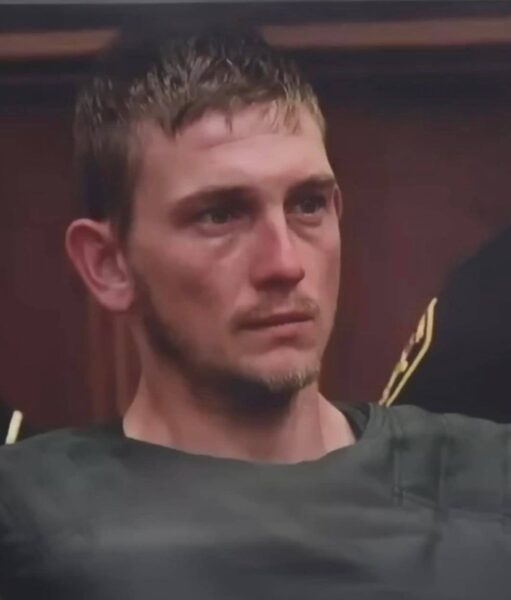 The court set an unprecedented bail amount of $20 million, the highest ever seen in the county. A preliminary hearing is scheduled for June 26, and according to prosecutors, Doerman has already confessed to committing the murders.
In the midst of this heart-wrenching tragedy, the boys' aunt and the mother's sister, Rachel Brown, initiated a GoFundMe campaign to provide support to her sister during this incredibly challenging time.
Her plea was heartfelt, stating, "Yesterday, my sister lost her three incredible babies. No words can heal this pain; it will never be okay. However, if you find it in your heart to help alleviate the financial burden of this tragedy, please consider making a donation. No one should have to endure such unimaginable suffering." Initially, the campaign aimed to raise $20,000, but it has remarkably generated ten times that amount since its inception.