John Legend, considered as one of the top singers of his era, boasts a vast fan following worldwide. However, his most significant admirers could be residing in his own house.
Continue reading to discover more about the artist's personal life and how his children occasionally make him feel uneasy!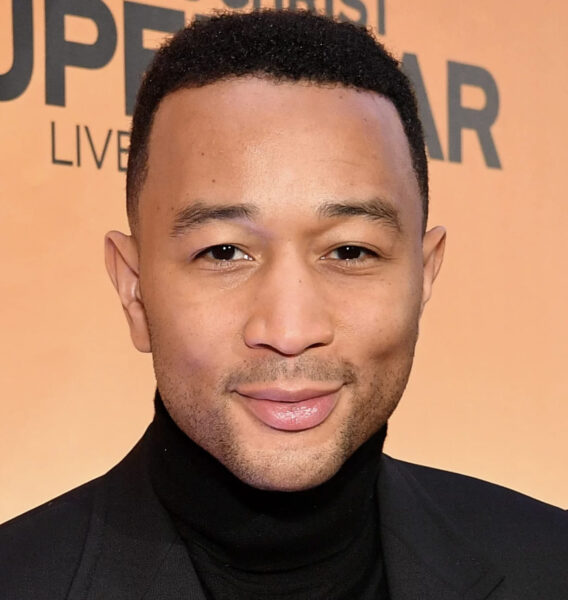 During a recent appearance on The Late Late Show With James Corden, John Legend shared amusing anecdotes about his kids that often make him feel embarrassed.
The singer and his wife Chrissy Teigen are proud parents of three children, including their eldest daughter Luna, born in 2016, followed by their son Miles in 2018. The couple welcomed their third child, Esti, a few months ago, following the heartbreaking loss of their previous pregnancy, which they openly shared with the public.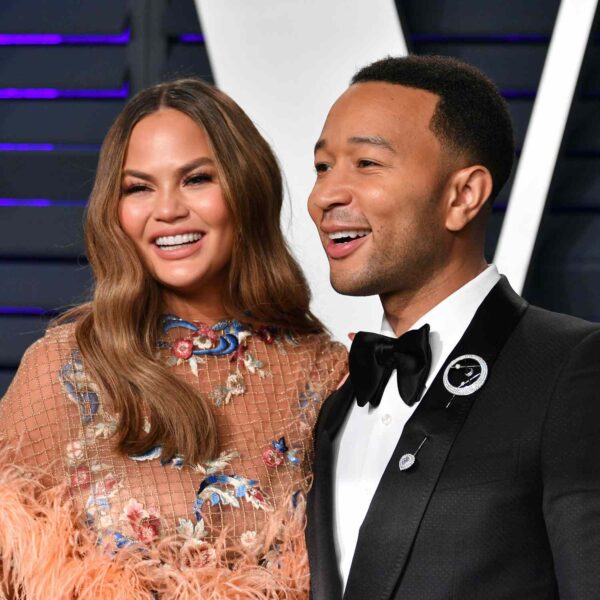 John Legend revealed a funny incident where his children request him to play his own songs when he drops them off to school in the morning. During his appearance on The Late Late Show With James Corden, the singer shared, "They do, especially my son. He knows all my songs, and he's like Rain Man with the lengths of the songs. He remembers how long each song is, and he's like, 'Actually, 'Green Light' is a little longer than this one, it's 3:19.'"
The singer went on to share that it's quite embarrassing for him to play his music loudly while dropping off his kids, especially since the school is also attended by other celebrity children like Jay-Z and Beyonce's offspring.
"I'm pulling up, playing my music loud, and it's embarrassing," he chuckled. "No, [JAY-Z]'s not playing 'Reasonable Doubt' in the car with his kids—I don't think, I don't hear it at least!"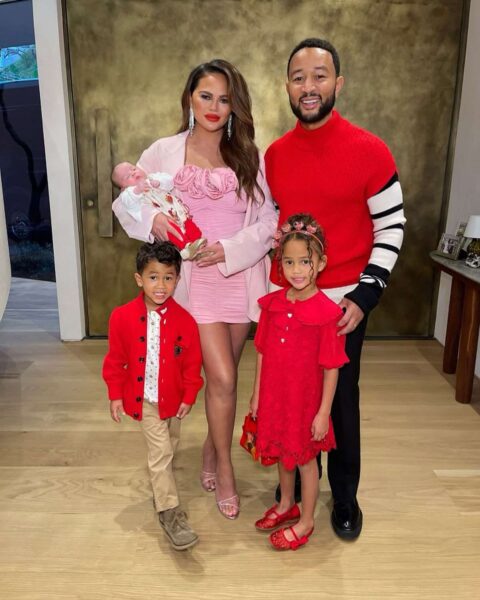 James Corden joined in on the laughter and joked, "It must be really annoying when Beyonce and Jay-Z pull up playing your music even louder!" to which John Legend replied, "Exactly, they probably have a rule like, 'If we're playing John Legend, we need to turn it down.'"
The couple recently shared the story behind their daughter's name. Chrissy Teigen revealed that while on vacation, she noticed the name "Este" repeatedly while looking up at the hotel, and eventually, they settled on the name Esti. However, they later discovered a familial connection to the name. "John, after we named her Esti, learned that it was actually his great-grandmother's name," Teigen said. "I guess maybe it was Esther, and then they turned it to Esti."
Посмотреть эту публикацию в Instagram
It's heartwarming to see the familial connection that they have discovered. The love and bond shared by John Legend, Chrissy Teigen, and their children is truly beautiful. Let's spread this heartwarming story to brighten up others' day!