Karen Valentine reflects on the tumultuous journey that ultimately led her to the critically acclaimed role of a student-turned-teacher in the beloved television series, Room 222.
Despite the passage of nearly 50 years since its last airing, the show remains a cherished part of her life. However, her appearance on The Dating Game was far from pleasant, as she candidly describes it as an "awful" experience that she prefers to leave in the past.
In the early stages of their careers, notable celebrities such as Suzanne Somers, Tom Selleck, Leif Garrett, and Farrah Fawcett made appearances on The Dating Game, the pioneering dating reality show that not only spawned countless similar concepts in the future but also served as a launchpad for budding actors.
Among these rising stars was Karen Valentine, who had previously appeared on Chuck Barris' TV series Dream Girl of 1967 before receiving an invitation to participate in The Dating Game, also created by Barris.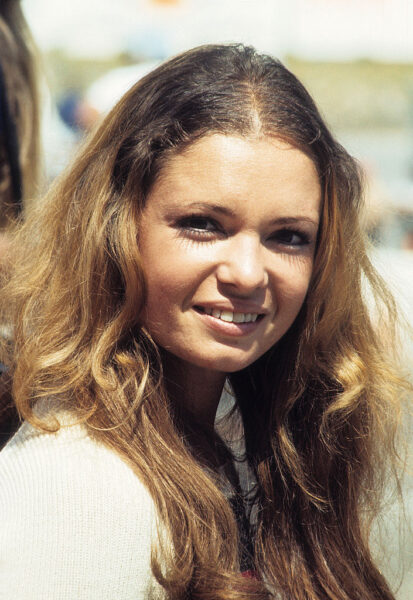 Valentine, a former teenage beauty queen, was given the opportunity to interview three eligible bachelors who were hidden behind a dividing wall. Initially considering it to be harmless fun, she later confessed that her "choice" turned the experience into a terrible one.
"That was awful because the guy thought that this was really going to be a date, right? The Dating Game got more serious later where people would be sent on trips," recalled Valentine, now 76, in an interview with Closer Weekly. "I only got to go to the Ambassador Hotel to see a show, but the guy thought we were going to make out in the limo and it was like, 'You know this is a first date, right?' It was so sleazy. We went to dinner and then to a show, which was the prize I won, but the guy thought it was a serious relationship. I just wanted to get out of the date. You know, 'Save the money, who needs to go on a date? Let me do another show. Give me a shot at acting or something.'"
Putting that regretful experience behind her, Valentine went on to land a role in the TV movie Gidget Grows Up (1969), which eventually led to her starring role in the popular TV series Room 222 (1969 to 1974). The avant-garde show revolved around a black high school teacher, portrayed by the acclaimed Lloyd Haynes (1934 to 1987), who sought to teach students the importance of tolerance.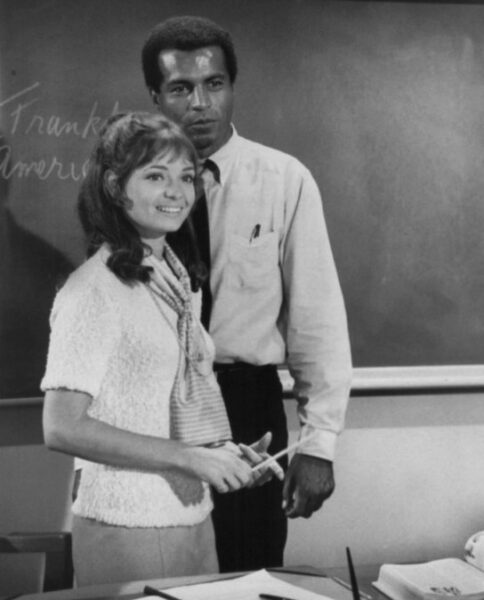 The acclaimed series Room 222 was created by James L. Brooks, the mastermind behind The Mary Tyler Moore Show, Taxi, and notable films such as As Good as It Gets and Terms of Endearment. Gene Reynolds, known for his work as a developer and producer on MAS*H, served as the show's producer.
In 1970, Room 222 garnered significant recognition at the Primetime Emmy Awards, winning the title of Outstanding New Series. Karen Valentine and Michael Constantine, also recognized for his role in My Big Fat Greek Wedding in 2002, both received accolades for their supporting roles.
"It was quite mind-blowing to experience that level of success so early on," reminisced Valentine about her first nomination and victory. "Meeting Carol Burnett and hearing her congratulate me was surreal. To think that Carol Burnett knew who I was? Just incredible."
The young actress fondly recalls a starstruck moment when she encountered another legendary actor.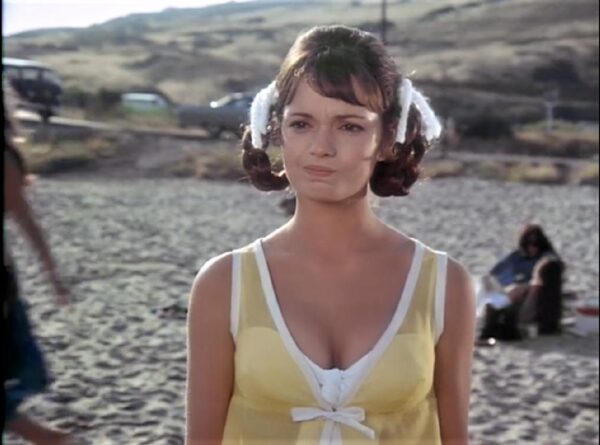 "I remember when I was taking singing lessons at the time, and Gregory Peck was also attending the same lessons," Valentine began. "As he walked by, I was at the piano with my teacher, and through the window, he mimed, 'You did it!' I was like, 'Oh my God, it's Gregory Peck!' How was it possible for me to have the fortune of meeting such talented stars right from the start?"
According to Closer Weekly, critics praised Room 222, but unfortunately, ratings took a dip during the fourth season, leading to the show's mid-season cancellation.
"I have no idea why things changed," Valentine admitted when recalling the moment the network informed the cast about the show's cancellation. "But they did have the decency to let us know it was happening, and it was sad… well, it's always sad, especially when you believe you have a good product and a great show, only for it to be taken away. However, ultimately, the network made the decision to move in a different direction. That's what they always say: 'We've decided to go in a different direction.'"
Following the cancellation of Room 222, Karen Valentine starred in her own show called Karen (1975), which was created by Gene Reynolds. However, due to low ratings, it was discontinued after just four months.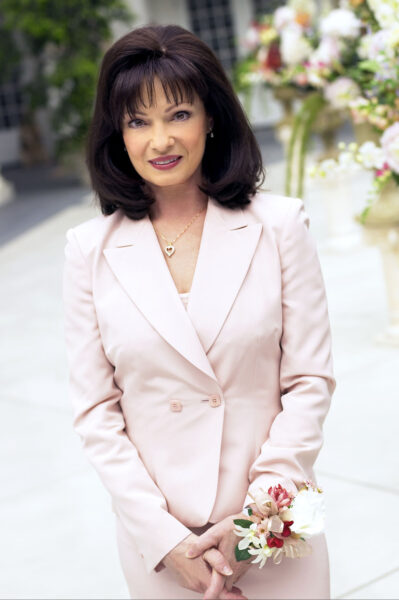 Describing the premise of the show as "controversial political stories that cleverly reflected the headlines of that time with humor," Valentine explained, "The original opening titles were a spoof of the film 'Patton.' Instead of George C. Scott, it featured me marching against an American flag backdrop. It was really clever, but unfortunately, it never aired." She continued, "They changed it to me riding a bicycle around D.C. The network wanted something softer, more romantic, and personal, rather than a complex drama/comedy centered on political issues. I would say it was ahead of its time."
Valentine, who also had a background in stage acting and appeared in Broadway productions, kept her career alive by becoming a semi-regular on The Hollywood Squares (1971 to 1977) and making guest appearances on TV shows like Murder, She Wrote and The Love Boat.
Her last film was Wedding Daze (2004), in which she co-starred with John Larroquette. The film was broadcast on the Hallmark Channel.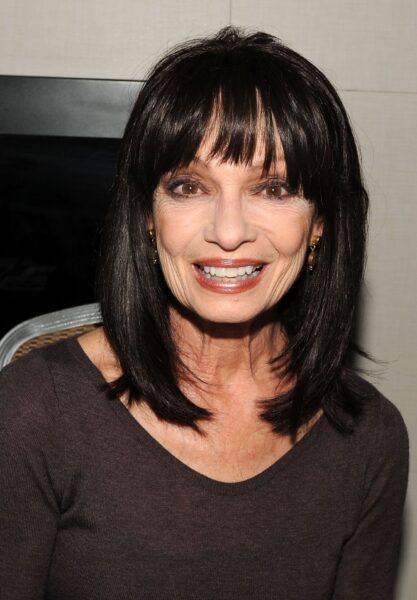 Reflecting on her time on Room 222, which brought her early success, Valentine holds only fond memories: "Working with all those people and having that kind of experience the first time around, the show brings back the most cherished and wonderful memories for me." She adds, "…It also kind of spoiled me because it set the bar very high. So when other opportunities come your way, you think, 'What is this?' It felt different, you know. But I was fortunate to receive material that was quite enjoyable and well-crafted."
If you're a fan of Karen Valentine, what is your favorite show or movie in which she has starred?