Kathleen Turner became a sensation in the 1980s, admired for her charisma and beauty, with many regarding her as one of Hollywood's most stunning actresses.
Her resilience has been her guiding force, navigating her through the highs and lows she has encountered throughout her career.
Kathleen Turner's early years were marked by challenges, growing up in a family of four children. Her upbringing spanned both London and Venezuela. A tragic twist came into her life when she lost her father in an unexpected accident at their Hampstead residence.
Посмотреть эту публикацию в Instagram
Following this loss, circumstances led Kathleen and her family to leave the UK due to foreign service decisions. They eventually found a new home in Springfield, Missouri, while still mourning the loss of their patriarch and their previous home.
As she matured, Turner discovered solace when she relocated to New York to chase her acting dreams. While she experienced some success on stage, her defining moment arrived with her portrayal of the femme fatale in the 1981 film "Body Heat."
Three years post her role alongside William Hurt, Turner had the opportunity to share the screen with Michael Douglas in the acclaimed "Romancing the Stone." During its filming, Douglas was navigating a tumultuous phase with his wife Diandra, leading to a budding closeness between him and Turner.
Посмотреть эту публикацию в Instagram
"As we worked together, there was an undeniable attraction – intense gazes and palpable chemistry. But then Diandra's presence reminded me of his marital status," shared Kathleen.
Later on, Kathleen tied the knot with Jay Weiss, the property developer associated with the movie, in 1984. The couple welcomed their daughter, Rachel Ann Weiss, on October 14, 1987.
As they embarked on the journey of parenthood, cracks began to appear in the couple's relationship.
"I would often negotiate with film studios for extended weekends or extra tickets to ensure my daughter and husband could be with me. However, I felt the weight of the marriage's efforts leaning heavily on him, leading to guilt on my part. This imbalance was a significant factor in our separation. I began to feel constrained, thinking, 'Wait, you've also benefited from our union,'" Kathleen reflected.
Посмотреть эту публикацию в Instagram
By 2005, when Turner took on the role of Martha in the Broadway rendition of "Who's Afraid of Virginia Woolf?", their marital issues intensified. With Turner engrossed in a demanding schedule of eight shows a week, Weiss seemed distant during her brief times at home.
Their decision to part ways was mutual and amicable. Around this period, Turner's portrayal of Martha garnered her a Tony award nomination. Earlier, in 1987, she had received an Oscar nomination for "Peggy Sue Got Married." The 80s saw her film career flourish, with notable roles in several hits, including three alongside Michael Douglas.
During the 90s, Kathleen faced a health challenge when her neck became immobile, preventing her from turning her head. Additionally, severe swelling in her hands rendered them unusable.
"It was debilitating," expressed Kathleen. "It's moments like these that make you value what you once overlooked. I had always taken my physical agility for granted, my freedom to move spontaneously. Losing that capability led to a profound self-questioning: who am I without this ability?"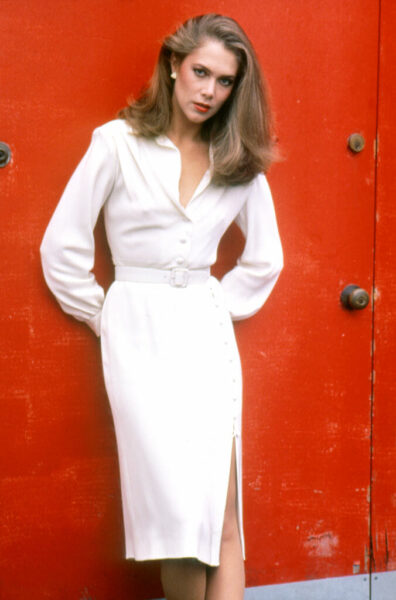 The root of her health issues was identified as rheumatoid arthritis, a condition marked by inflammation of the joint linings. This ailment results in persistent pain, often challenging to cope with.
"When I was initially diagnosed, the prognosis was daunting, with predictions of me being confined to a wheelchair," shared Kathleen. "I pondered, 'Without mobility, can I act?' For me, acting isn't merely a choice; it's my calling. It's intertwined with my very existence. The mere thought of being unable to pursue it, coupled with the relentless pain, was deeply unsettling."
To cope with her pain, Kathleen resorted to medication and alcohol. While these provided temporary relief, her vodka consumption led to instances of her fainting during rehearsals, notably during the 2002 stage production of "The Graduate."
Post the show's conclusion, Kathleen sought help in rehab. Surprisingly, she learned that she wasn't battling alcoholism. Instead, she was advised to monitor her medication intake and be aware of potential side effects.
Nowadays, Kathleen incorporates yoga and pilates into her routine to alleviate pain and maintain agility. As she became more adept at managing her discomfort, her attention gravitated towards the stage. Although she continued to dabble in film and television, her heart found its way back to theater as she aged, notably taking on a role in "Cat on a Hot Tin Roof" during her forties.
"With age, I realized that the more substantial roles would be in theater, and that insight has proven accurate. I'm genuinely proud of that foresight," Kathleen remarked.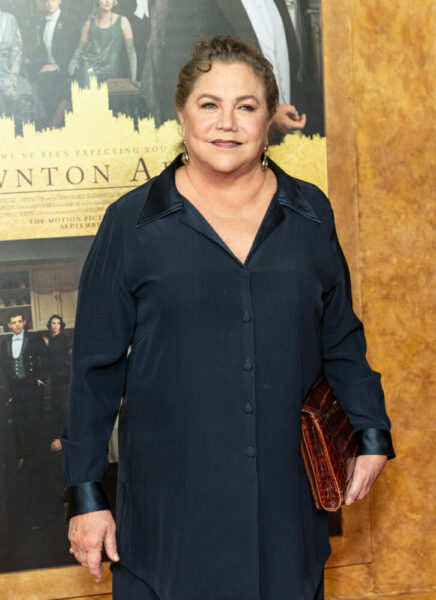 By centering her career around theater, Kathleen has been able to dedicate time to causes close to her heart, including volunteering for Amnesty International and advocating for Planned Parenthood of America.
A fervent feminist, Turner has consistently leveraged her unwavering strength to empower women. Her beliefs and journey are vividly captured in Gloria Feldt's 2008 memoir about her, "Send Yourself Roses." "We represent the pioneering generation of financially independent women. Women are re-entering the workforce and redefining themselves," Kathleen expressed. "I felt a calling to bolster this movement, to amplify it. The memoir encapsulates this philosophy and mirrors my convictions." How do you perceive Kathleen Turner's journey, filled with trials yet triumphant? Share your thoughts in the comments!