Lisa Marie Presley is once again reflecting on the heartbreaking loss of her son, Benjamin Keough, who died by suicide almost two years ago.
In a recent Instagram post, she shared how she has been navigating through the "hideous grief" that has left her heart and soul shattered.
Alongside this emotional message, Presley also shared a review of the upcoming film, Elvis.
Посмотреть эту публикацию в Instagram
Benjamin, the grandson of Elvis and Priscilla Presley, was found dead in his California home in July 2020. It was confirmed that the 27-year-old died by suicide.
"At this time, we can confirm the death of Elvis Presley's grandson Benjamin Keough. We ask that you respect the family's privacy at this time," Roger Widynowski, a representative for Lisa Marie Presley, Benjamin's mother, said in a statement to USA Today.
At the time of his death, Presley was said to be inconsolable.
"She is completely heartbroken, inconsolable and beyond devastated but trying to stay strong for her 11-year-old twins and her oldest daughter, Riley. She adored that boy. He was the love of her life," her representative told The Hollywood Reporter.
Since his death, Presley has not spoken much publicly about Benjamin and the effect his death had on her or her other three children.
It wasn't until what would have been Benjamin's 28th birthday in October 2020 that Presley broke her silence and paid tribute to her son with a photo and touching caption.
"My beautiful beautiful angel, I worshipped the ground you walked on, on this earth and now in Heaven," she said. "My heart and soul went with you."
"The depth of the pain is suffocating and bottomless without you every moment of every day."
Посмотреть эту публикацию в Instagram
Now, nearly two years after her son's death, Presley is once again opening up about her journey with grief. This time she also took the time to give her own review of Baz Luhrmann's upcoming film, Elvis.
"I was overwhelmed and incredibly happy about the depth of commitment, respect and love people have for my father," Presley said in a statement to People magazine. "I can honestly say that I was truly humbled."
"I thought it was going to be overwhelming for me personally, but it wasn't," she added. "The whole team made me feel comfortable, and I loved every minute of it."
'Truly magnificent'
She expressed having seen the film twice before its June 24 premiere and described it as "nothing short of spectacular." She also commended Austin Butler for his portrayal of her father, believing it was Oscar-worthy and accurately and respectfully done.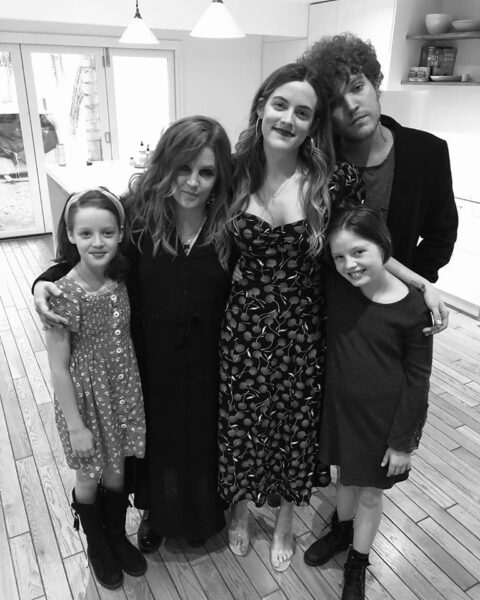 While the film was enjoyable for Presley, she found the moment after the credits to be especially touching. Seeing her children, Riley, Harper, and Finley, visibly overwhelmed and filled with pride about their grandfather and his legacy brought her to tears.
Presley shared that it saddened her that her son was not alive to see the film, as she believes he would have loved it. Losing a child is a pain that is difficult to fathom, and she is uncertain whether time makes it easier or if one simply learns to manage it.