In Los Angeles, it is rare to find individuals who invest their time in getting acquainted with a homeless person and understanding their personal journey that led them to roam the streets alone.
However, one remarkable individual emerged as a hero by extending his compassion to a homeless woman who sought refuge in the dirt outside his residence, offering her an extraordinary act of assistance.
Irene "Smokie" McGee had been enduring life on the streets of south Los Angeles for a decade, ever since her husband passed away and she lost her home.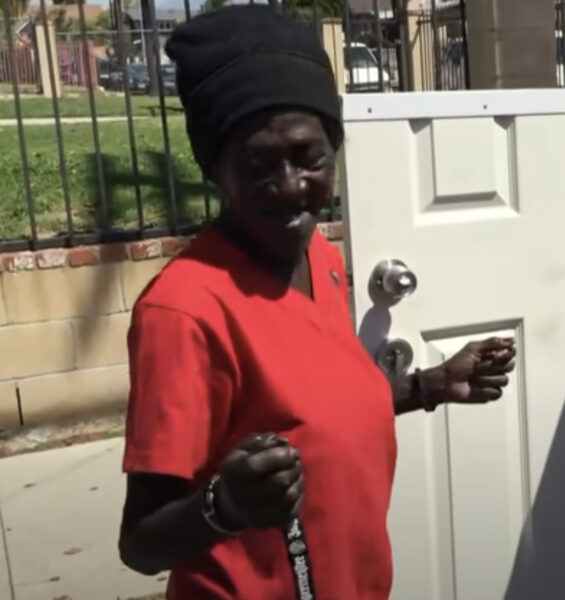 Despite her 60 years of age, Irene persevered by engaging in daily recycling activities to earn money for sustenance, while spending her nights sleeping on the bare ground.
Most often, she sought shelter in front of an apartment building, where one of the residents forged a friendship with her and delved into her life's narrative.
"It is simply unjust to witness a fellow human being—a 60-year-old mother and grandmother—forced to sleep on the ground in such deplorable conditions," expressed Elvis Summers, a concerned inhabitant of the building.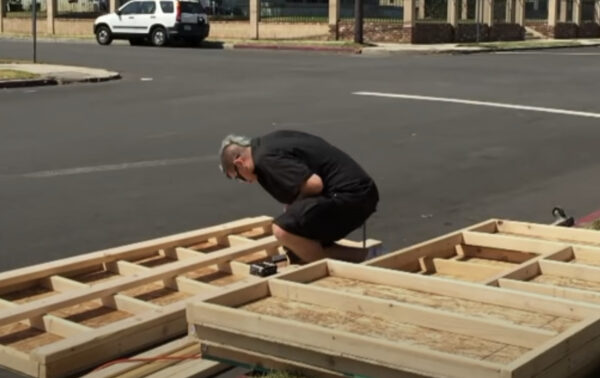 Built a tiny home in 5 days
Elvis and Irene formed a close bond, and witnessing Irene endure nights on the streets moved the young man to take action. Determined to make a difference, he embarked on a remarkable endeavor—he built her a house.
With his compassionate spirit, the caring neighbor invested $500 to purchase the necessary wood, while also garnering support from a local company that generously donated siding and roofing materials. Drawing upon his construction experience, he skillfully constructed a home for Irene.
"I simply wanted to create a safe and secure place for her, where she could find warmth and comfort," Elvis explained, reflecting his genuine concern.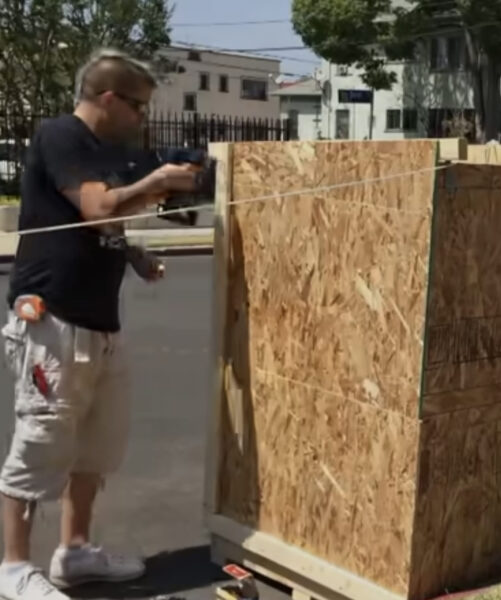 In an astonishing display of efficiency and dedication, just five days later, Irene found herself with a roof over her head—an experience she had long yearned for.
Recalling her first night in the newly built abode, Irene shared her profound sense of relief and contentment, saying, "It felt incredible. I was so at ease that I must have slept for half the day." Her new dwelling measured 3.5 feet by 8 feet, providing her with a sanctuary of her own.
Witness Elvis's remarkable journey as he constructs this perfect tiny home by watching the accompanying clip.
Elvis truly embodies the essence of heroism! Let us share his story to inspire others to lend a helping hand to those who are less fortunate than ourselves.