Michael Douglas wasn't always the dedicated father he later became. His journey into fatherhood began at the age of 43 during his troubled marriage to Diandra Luker, and his son Cameron felt the absence of his father's attention. Douglas was deeply engrossed in his Hollywood career, leaving little time for proper parenting.
However, a pivotal moment occurred when his son found himself in legal trouble for drug-related issues. This wake-up call prompted Douglas to recognize the importance of being present in his son's life. Fortunately, it wasn't too late, and Cameron embarked on a new path with his father's support, ultimately transforming into a responsible family man upon his release from prison.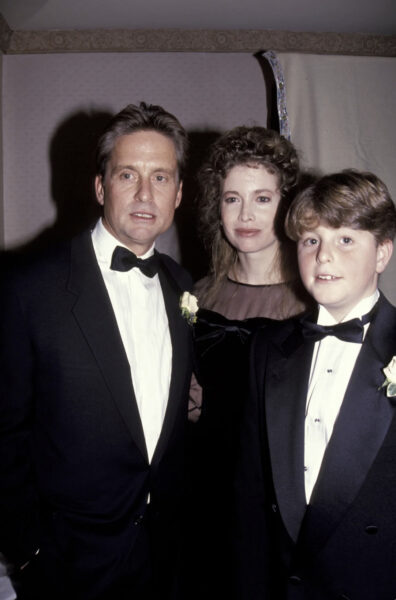 One fateful evening, while unwinding at a bar, the actor encountered Catherine Zeta-Jones, a woman 25 years his junior. Their conversation sparked an undeniable connection, leading the "Wall Street" actor to express his heartfelt desire:
"I'm going to be the father of your children."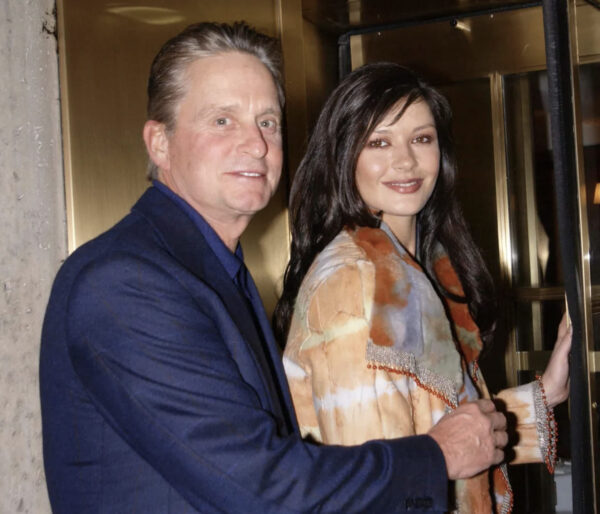 His dream of starting a family with "The Mask of Zorro" actress came to fruition. They exchanged vows in 2000, and that same year, welcomed a baby boy named Dylan Michael into the world. Three years later, their Hollywood love story expanded with the birth of their daughter, Carys Zeta Douglas, on April 20, 2003.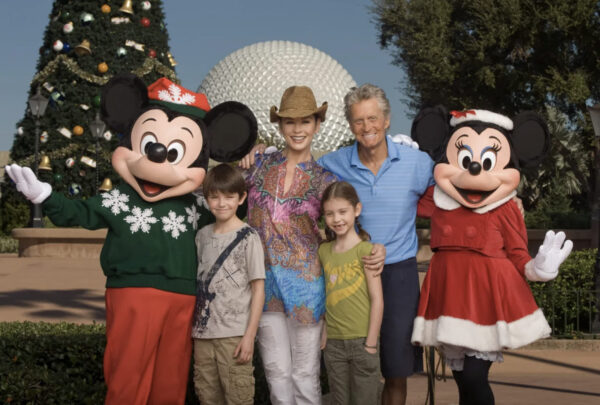 With the arrival of his children, Douglas began contemplating what it meant to provide a normal upbringing for his newborn daughter and her toddler brother. Little did he know at the time how becoming a father at a later stage in life would influence the upbringing of Carys.
Douglas Fled Hollywood to Be Homebound Father
Carys Zeta Douglas and her older brother experienced a sun-drenched childhood in the serene backdrop of Bermuda. Far removed from the glitz and glamour of Hollywood, Carys had no inkling that her father was the renowned actor Michael Douglas. To her, he was simply a devoted dad who masterfully whipped up delectable pancakes in the kitchen. This tranquil family existence enabled Carys and Dylan to thrive, enveloped in a world of love and normalcy, blissfully unaware of their father's celebrity status.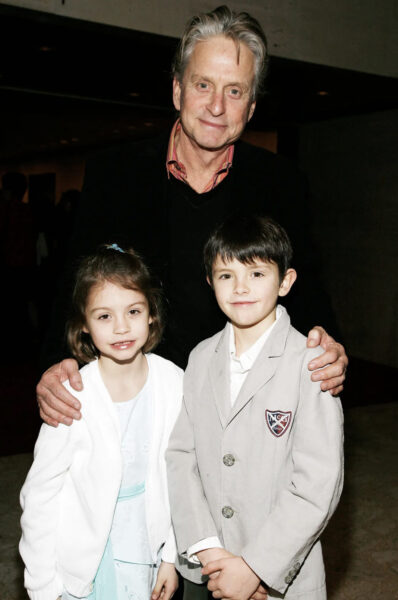 After encountering initial challenges in his role as a father with his eldest child, Douglas made a pivotal decision to prioritize his responsibilities as a parent. He made the conscious choice to relinquish his burgeoning Hollywood career to wholeheartedly commit to parenting, ensuring that Carys and Dylan received the attention and guidance they deserved.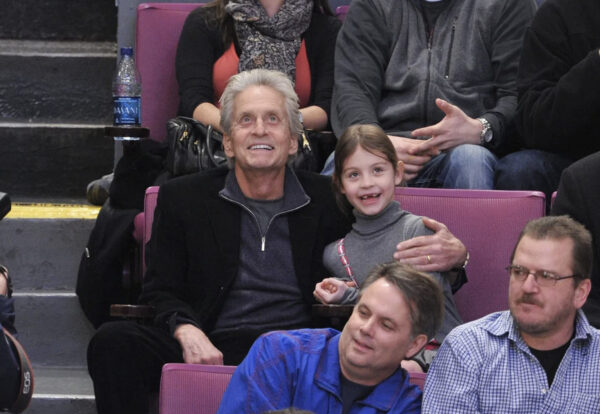 Nevertheless, as he considered the prospect of being in his mid-80s while his youngest children were still in their teens, Douglas couldn't help but feel the mounting pressure to maintain his physical fitness. Submerged in the realm of domesticity, he discovered profound contentment in supporting his beloved spouse's career pursuits. He candidly admitted:
"In this phase of life, my primary focus is on being a father and fulfilling my duties as a husband. I never anticipated embarking on parenthood at this stage of my life… I cherish every moment of this chapter."
Carys Believed Her Dad Would Die
The relocation of the family to the bustling city of Manhattan marked a significant change in the lives of Douglas' younger children. At just 6 years old, Carys expressed a strong dislike for their new home, which was constantly swarmed by paparazzi.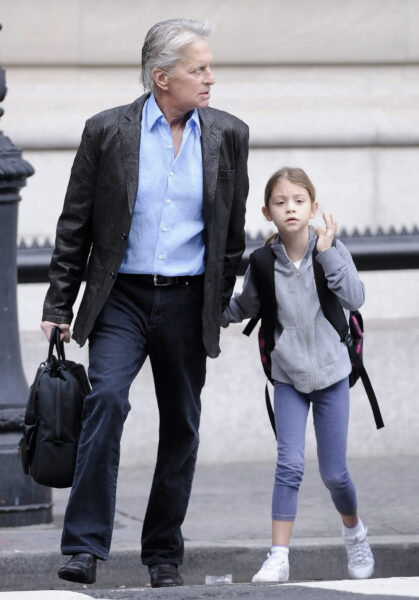 Carys, described as "incredibly intelligent" and "thoughtful" beyond her years, also exuded an air of "mystery." Growing up in the shadow of her famous father, she had grown accustomed to hearing phrases like, "Your grandpa has come to pick you up." However, one particular incident involving her father remained etched in Carys' memory.
During a solo trip to a pharmacy, she stumbled upon a tabloid headline that brought tears to her eyes. Reflecting on this moment, she recalled:
"There's this picture of my dad, and it's like, 'Michael Douglas Cancer Again, Dying In a Month.' I just started crying."
Посмотреть эту публикацию в Instagram
At that young age, she couldn't comprehend the situation, and most of all, she couldn't fathom why her parents hadn't shared such distressing news with her themselves. This marked her first encounter, but certainly not her last, with hurtful comments and rumors about her father's age, health, and appearance.
Douglas Was Called 'Dead' after Appearance with Grown Daughter
While Carys typically shies away from public appearances due to the relentless camera flashes, she recently stood in support of her parents at the Cannes Film Festival. At 20 years old, Carys had blossomed into a striking young woman. She walked hand in hand with her 78-year-old father, while her equally stunning mother held his other hand.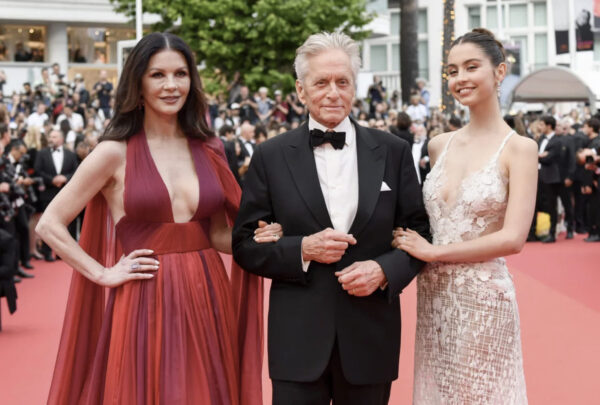 Regrettably, critics swiftly turned their attention to Douglas, subjecting the actor to their critical remarks. Instead of receiving accolades for his stylish tuxedo or impeccable hairstyle, he was unfairly labeled as "aged" and criticized for appearing "frail" and "worn out." Perhaps the most hurtful comment directed at the 78-year-old father was the suggestion that he looked "lifeless."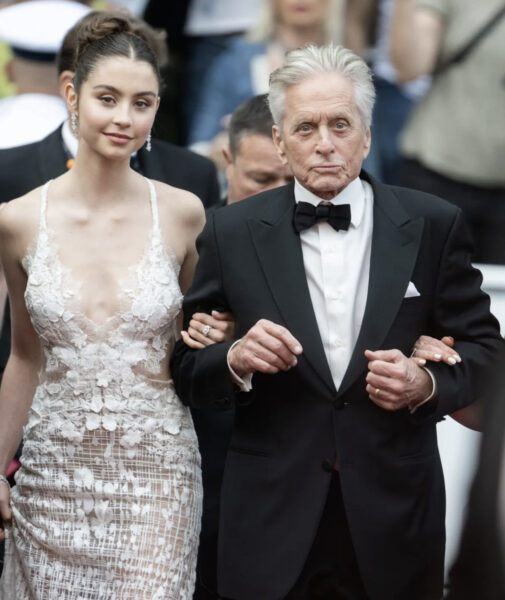 Despite the negativity, the "Wonder Boys" star maintained a noticeable smile, while the radiant eyes of his daughter stole the spotlight. On the red carpet, Carys graced the occasion in a splendid Elie Saab creation—a delicate white dress adorned with subtle floral accents. Her voluminous hair was elegantly styled in a high bun, and a touch of natural makeup accentuated her innate beauty. The captivating ensemble of this 20-year-old beauty was complemented by sparkling silver earrings, a bracelet, and a ring.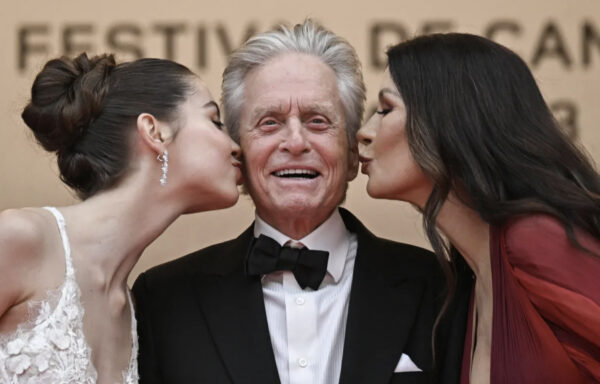 Carys displayed no hesitation in publicly kissing her father on the cheek and gazing proudly at him as they posed for photographers on the red carpet. Her confidence and affectionate gestures toward her father served as a powerful testament, standing unwaveringly by his side amidst the negativity surrounding his age.