Pierce Brosnan has portrayed numerous characters throughout his acting career, but there's one role he cherishes above all others – the opportunity to spend time with his loved ones. Despite being one of the most sought-after actors in Hollywood and being recognized as "The Sexiest Man Alive" multiple times, Brosnan only has eyes for one person – his wife, Keely Shaye Smith.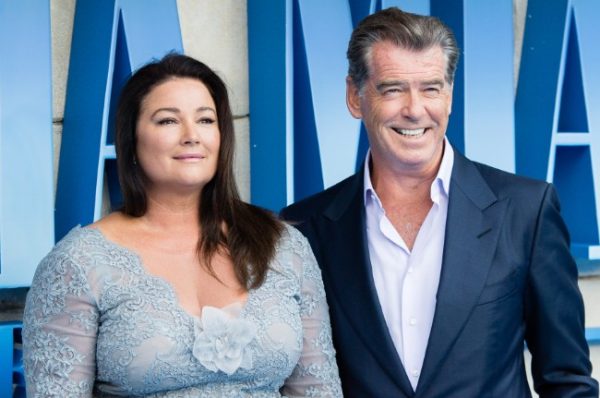 The couple first met in 1994 at a party in Cabo San Lucas, a year prior to Brosnan's debut as James Bond. The moment Brosnan laid eyes on Smith, he was smitten and couldn't stop thinking about her. He stated, "Wherever I went, I missed her, so I would send her tickets so we could be together. We just seemed to fit."
In 2001, Brosnan and Smith exchanged vows in a beautiful ceremony at the historic Ballintubber Abbey in County Mayo, Ireland, surrounded by their loved ones. Despite the ups and downs of life, the couple has stood by each other and now have children and grandchildren whom they adore. Brosnan is now a proud grandfather and never misses an opportunity to spend time with his grandkids.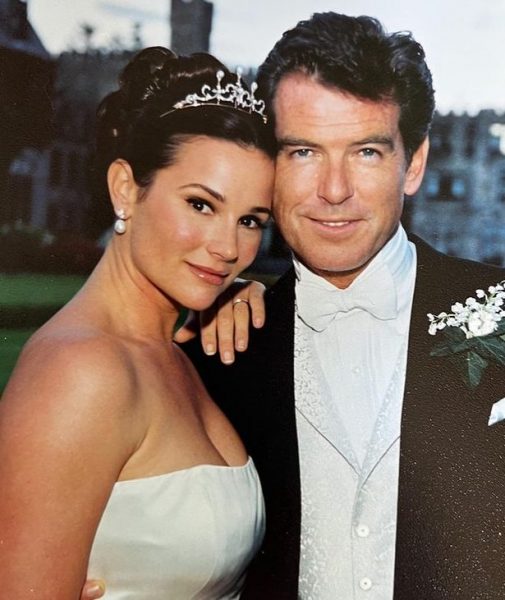 The actor and his spouse are proud parents to two children, Dylan and Paris. However, the actor has also raised three children from his first marriage to Cassandra Harris, who unfortunately lost her battle with ovarian cancer in 1991. Additionally, the actor also adopted Harris' children, Charlotte and Christopher, from her previous marriage.
In 2013, the family was struck by tragedy once again, as Charlotte lost her life to ovarian cancer, just a few years after the loss of her mother and maternal grandmother to the same disease. Despite this heart-wrenching loss, Brosnan and Smith's love for each other remains unwavering. They continue to hold hands and steal sweet kisses whenever they can.
Many people still mistake them for newlyweds due to their strong bond, and this sentiment was echoed on their 25th anniversary as a married couple. Brosnan took to Instagram to share a heartfelt tribute to his wife, crediting her as the person who helped him become the family-oriented and successful man he is today. Despite the challenges they have faced, Brosnan may have always been destined for this path of love and success.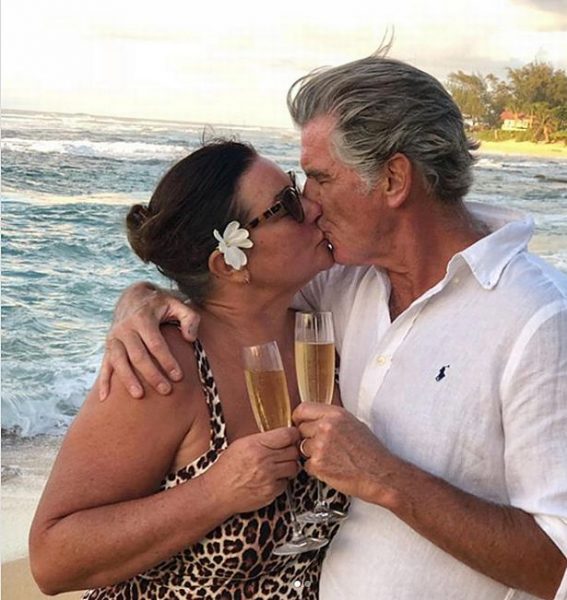 Growing up, Brosnan faced challenges due to the absence of his father and a lack of family support. However, now that he has a family of his own, he has a deep appreciation for its significance and never takes it for granted.
Away from the public eye, Brosnan leads a peaceful life surrounded by his loved ones, including his wife. Despite facing malicious comments on the internet regarding her weight, Brosnan stands by her and often defends her from the haters.
One such instance was when a fan compared an old picture of Brosnan and his wife to a recent one, highlighting the differences in their bodies. Brosnan was quick to respond and in a since-deleted post, he firmly stated his love for his wife, regardless of her appearance.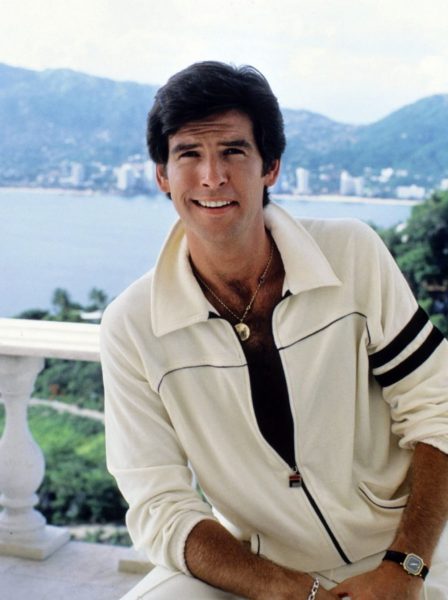 Despite the negative comments from online trolls, Brosnan's feelings for his wife have remained unchanged. In his eyes, she is and will always be the most beautiful woman.
Proud grandfather
Brosnan became a grandfather through his two children, Charlotte and Sean Brosnan. Sean is his son from his first marriage to Cassandra. Approximately 20 years ago, Brosnan became a grandparent and has since garnered a reputation as a loving and devoted grandfather.
He openly expresses his fondness for his role as a grandparent and admits that his grandchildren, Isabella, Lucas, and Marley, hold a special place in his heart.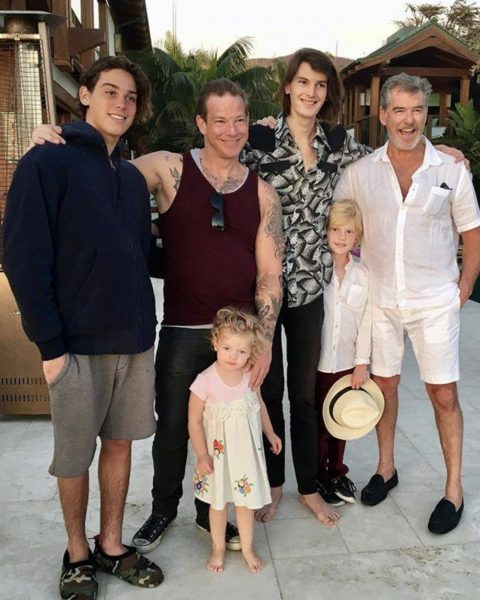 In April 2017, Brosnan appeared on an episode of "Live With Kelly and Ryan" where he spoke about his experience as a grandfather. He said, "Being a grandparent is such a joy, there's something truly intoxicating and beautiful about it. It's a very special experience."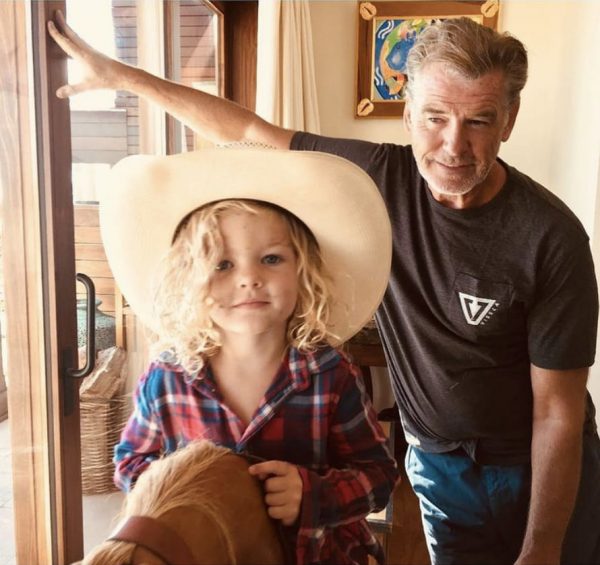 Brosnan cherishes his time with his grandkids, but it has also taught him the importance of cherishing life and living it to the fullest. Having experienced loss before, Brosnan understands the fleeting nature of life and wants to spend as much quality time as possible with his family.
Moving to Hawaii
Pierce has been residing in a secret home in Hawaii for several years, where he indulges in his passion for art and spends time with his family. This year, he gave his fans a sneak peek into his studio in the house, causing a stir among his fans.
The pictures showcased some of his completed works of art, receiving high praise from his fans in the comments section, with one even comparing his paintings to those of the legendary painter, Picasso.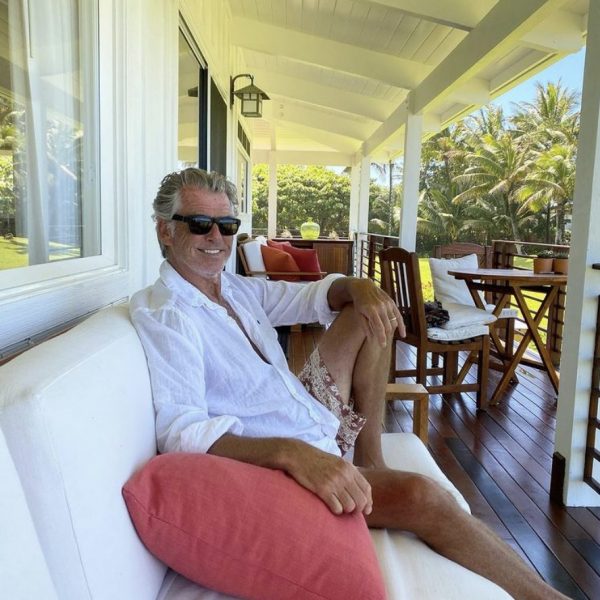 The house, located in a stunning oceanfront estate in Kauai, Hawaii, sits on five acres of land and was purchased in 2002. The family splits their time between this Hawaiian home and their long-time mansion in Malibu, California.
Brosnan refers to the Hawaiian home as "magical" and has always seen it as a getaway for himself, his wife, and their children. During the COVID-19 pandemic, the family spent most of their time there, enjoying activities such as swimming in the ocean, snorkeling, exploring the forest, and sunbathing on the beach.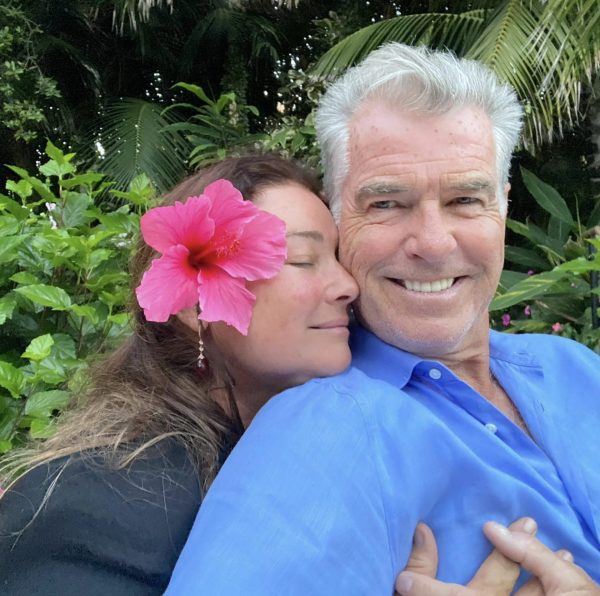 There have been rumors that the star plans to make Hawaii their permanent home after putting their home in Malibu up for sale, although he later took it down. Despite this, Brosnan has been vocal about their Hawaiian home being the only place they see themselves settling in the near future.