Season 21 of American Idol recently concluded with the announcement of its winner. Iam Tongi, an exceptionally talented 18-year-old vocalist, captivated audiences nationwide with his enchanting voice, amassing a dedicated fan base. However, amidst the celebration, doubts have emerged regarding the legitimacy of his victory.
Speculations of "rigging" have emerged, casting doubt on the fairness of the outcome. In response to these allegations, Iam Tongi has broken his silence, offering his perspective on the matter. Read on to discover his thoughts on the accusations surrounding his win.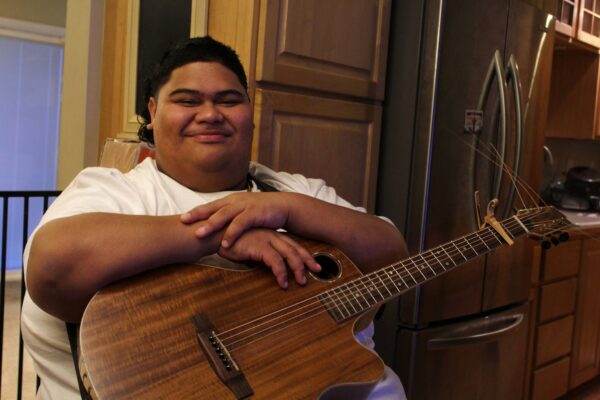 Iam Tongi, the crowned winner of American Idol's 21st season, recently opened up about his thoughts and feelings regarding the criticisms surrounding his victory. The controversy also touched upon the show's judge, Katy Perry.
Iam Tongi's triumph on American Idol sparked a divisive reaction among viewers. Many argued that the runner-up, Colin Stough, deserved the title more, asserting that Iam Tongi's success was based on his personal background rather than his talent.
When asked about these claims, Iam Tongi expressed a refreshing perspective, stating that he welcomed and even enjoyed the debate. "A lot of people are like, 'Colin Stough was robbed,' or whatever. And I just love it," the 18-year-old singer shared. He revealed that his late father, Rodney Tongi, had prepared him for the possibility of criticism and rejection.
Посмотреть эту публикацию в Instagram
"My dad always told me that your music isn't meant for everyone. There will be people who don't like it, and that's okay, that's normal," Iam Tongi explained. "Everyone has their own opinion, and they're entitled to think what they think. So, it's fine." In response to the hate, he adopted a policy of responding with kindness, even going as far as liking some of the negative social media posts.
"I just like them, whatever they say, 'cause you know, I gotta let those things happen," he humorously shared. "I'm guilty of liking it. But look, my music's not for everyone, and I've had to learn that the hard way," he concluded with maturity.
Посмотреть эту публикацию в Instagram
Iam Tongi, the historic winner of American Idol hailing from Hawaii and with Tongan and Samoan heritage, expressed his genuine feelings towards runner-up Colin Stough, clarifying that there were no hard feelings between them. "I love Colin, man. He's such a kind guy. I'm going to see him again, we're going to jam out and have fun," Iam Tongi enthusiastically shared.
Furthermore, he found joy in seeing the audience's appreciation for different styles of music, including their love for Colin. "They love Colin so much that they say he should have won. And that makes me happy, to be honest," the young winner expressed.
Emphasizing his focus on his community and remaining true to himself, Iam Tongi stated, "I love my community coming out and supporting me. I'm not going to chase after fans. I'm going to be myself, do what I love, have fun, and let things unfold naturally."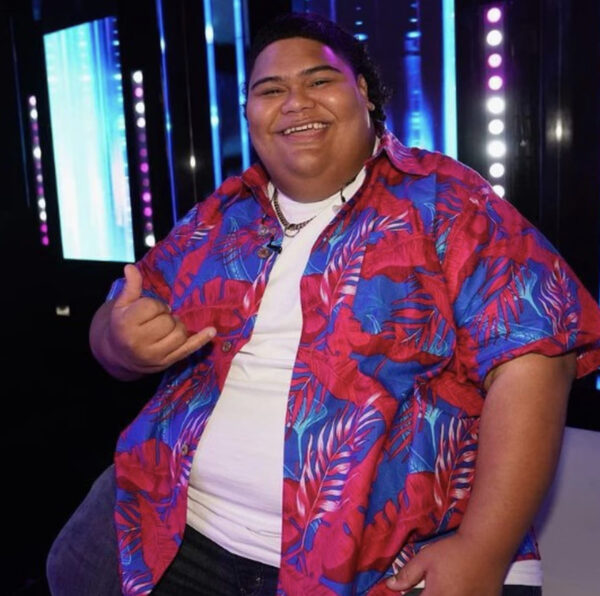 When addressing the controversy surrounding American Idol judge Katy Perry, who faced negative backlash due to some comments made during the previous season, Iam Tongi shared his sentiments. He expressed sadness at the thought of Katy leaving the show, highlighting the fun and support all the judges provided during his time on Idol. He acknowledged the love and care Katy showed towards the contestants, emphasizing her presence would be missed.
Reflecting on his own win, Iam Tongi admitted that it hadn't fully sunk in yet. Currently working on his debut album, he described it as having a "Jack Johnson kind of vibe," showcasing his musical preferences. Overall, the singer appears to be relishing his time as the winner of American Idol.