Shortly after gracing the pink carpet at the LA premiere of Barbie, Ty Pennington found himself rushed to the hospital for a critical medical procedure. The beloved handyman encountered a medical emergency during his time filming in Colorado, serving as a stark reminder for him to heed his body's signals.
Just a week ago, the charming carpenter, known for his roles on Trading Spaces and as the host of Extreme Makeover: Home Edition, made a dazzling appearance at the star-studded movie premiere, capturing moments through his Instagram.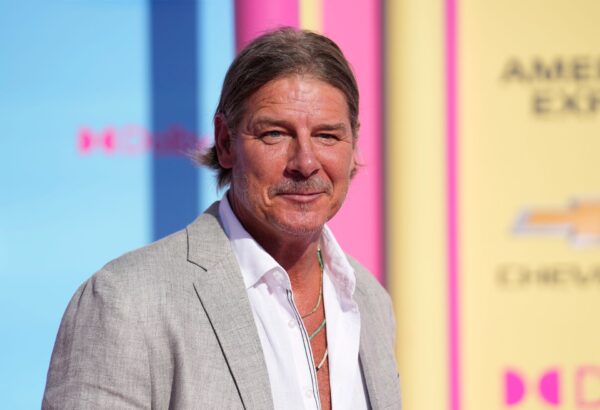 Pennington looked quite dapper in his stylish light gray suit, complemented by a matching brimmed hat and a crisp white collared shirt. The 58-year-old talent had attended the grand Barbie event to promote HGTV's Barbie's Dreamhouse Challenge, which commenced on July 16. As a member of one of the eight teams participating, Pennington wielded a vibrant pink sledgehammer, taking on the task of transforming a home into a real-life version of Barbie's iconic pink mansion.
Sharing his experience on Instagram, Pennington wrote, "Transported to the world of @barbiethemovie last night! Thanks," receiving admiration from fans and fellow designer Grace Mitchell, his co-star, who couldn't help but comment, "Ty! Looking so spiffy!"
Посмотреть эту публикацию в Instagram
The jubilant celebration took a tragic turn merely two days later when Pennington shared a series of photos, with the first one showing him lying in a hospital bed. In a heartfelt message to his fans, he revealed that he was recuperating in the intensive care unit (ICU) due to a throat abscess that had obstructed his airway, making breathing nearly impossible.
He conveyed, "From the red carpet, to the ICU…this past week has been quite a journey! I'm doing alright now, still in the recovery process." Delving further into the health ordeal, Pennington explained that after attending the Barbie premiere on Sunday, he flew to Colorado for filming on Monday. But, on Tuesday morning, he woke up at 4 am, struggling to breathe. To his surprise, the persistent sore throat he had been experiencing for the past month turned out to be an abscess that had grown so large it was blocking his air passage. The situation worsened, leading to his intubation and urgent transfer to the ICU in Denver. He underwent surgery on Wednesday, and thankfully, by yesterday afternoon, he was released from the ICU.
Посмотреть эту публикацию в Instagram
He took this experience as a poignant reminder for everyone to pay attention and heed their body's signals when it's trying to convey something important.
Fans flooded Ty Pennington with heartfelt messages: "Sweet and wonderful Ty, I am shocked and saddened to hear how ill you were. I've been a fan since your Trading Spaces days. So relieved you're on the mend. Please listen to your body and don't wait too long to see a doctor, dear sir."
Even friends from Trading Spaces joined in with their well-wishes. Paige Davis, the show's former host, humorously remarked, "Glad you're still with us, you ol' coot!" Genevieve Gorder, known for her stunning designs on the show, added, "Babes!!!! I'm so relieved you're okay. How terrifying."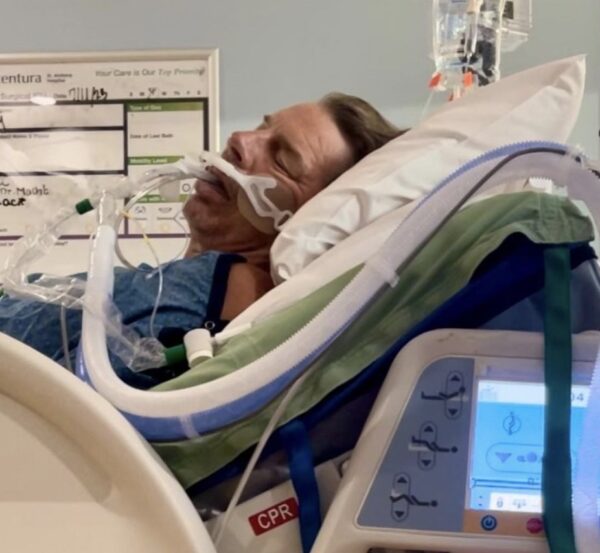 Brian Kleinschmidt, the developer and a contestant on Barbie Dreamhouse Challenge, playfully wished for a "Speedo recovery" and couldn't resist joking about Pennington's note while he was under the influence of medication. Pennington, known for his sense of humor even in emergencies, had hilariously written, "I need to put on my Speedo."
Thankfully, Pennington seems to be out of the hospital and on the road to recovery.
We are overjoyed to hear that our beloved builder is out of the hospital and doing better!
Sending our best wishes to Ty Pennington for a swift and full recovery. Let's hope he listens to his body more so we can continue to relish his remarkable talents!