Often when people buy a pet, they do not think about how they should take care of it. This is especially true for purebred animals, which may require some special food or grooming stuff.
As a result, without the proper care, the animal can lose its looks or even get sick. That's what happened to a Persian cat named Sindbad.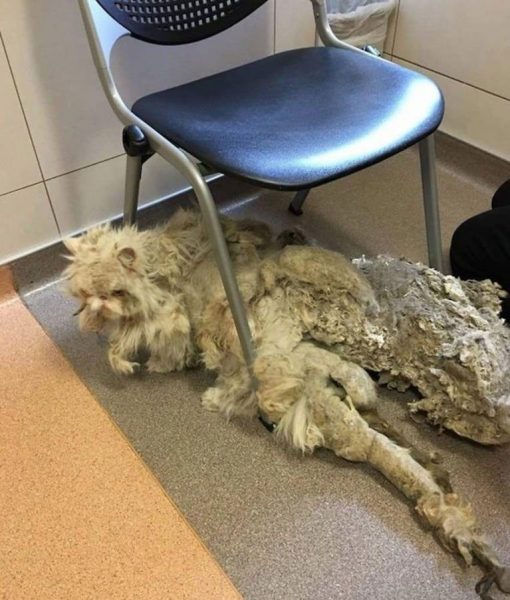 The owner of the 8-year-old Persian cat was an elderly Chicago resident. He did not seem to have the slightest idea about the rules of care for Persians, and that they need regular brushing and grooming.
The retired man never brushed Sinbad's hair or bathed him once. Over the years, the cat has become one filthy, tangled lump.
The maintenance man who came to the apartment, even confused the cat with an old rug, and was extremely surprised when this "rug" began to move and meow pitifully.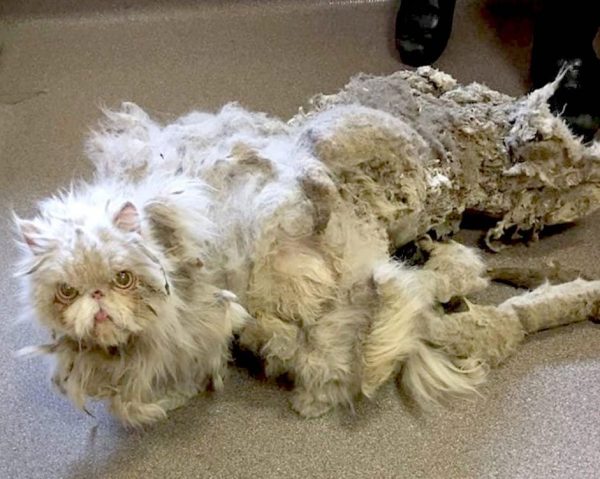 The man was very upset to see the animal in this condition, so he called the animal services, who picked up Sinbad and brought him to the shelter.
The service workers decided to shave the cat, which was not an easy tusk. When the "armour" of tangled hair was finally removed from the cat, he weighed two pounds less.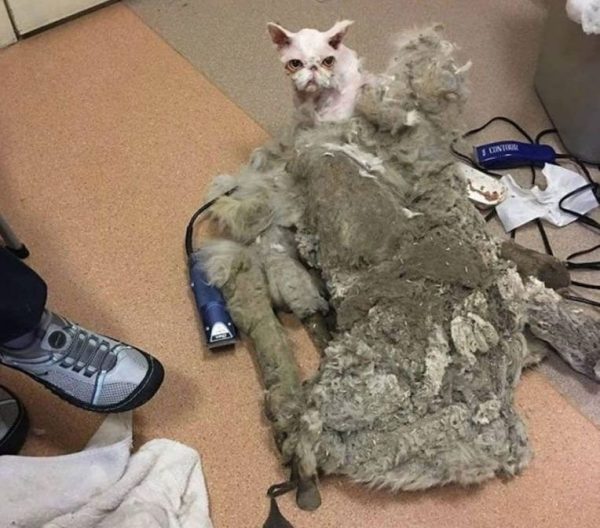 The animal was then examined by a veterinarian, who noted slight damage to his hind legs, and prescribed treatment.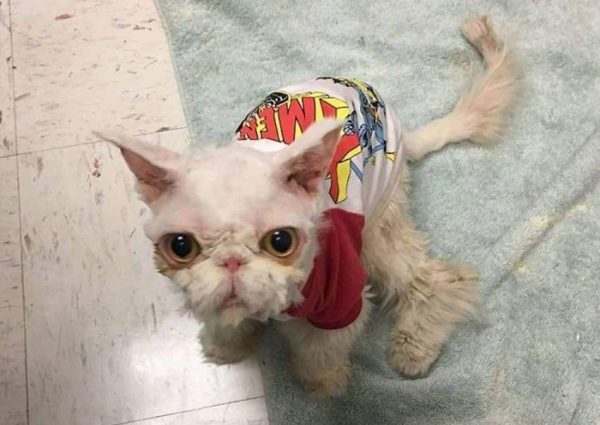 Elliott Serrano, an employee of the shelter, decided to take Sinbad to his home to help him get well.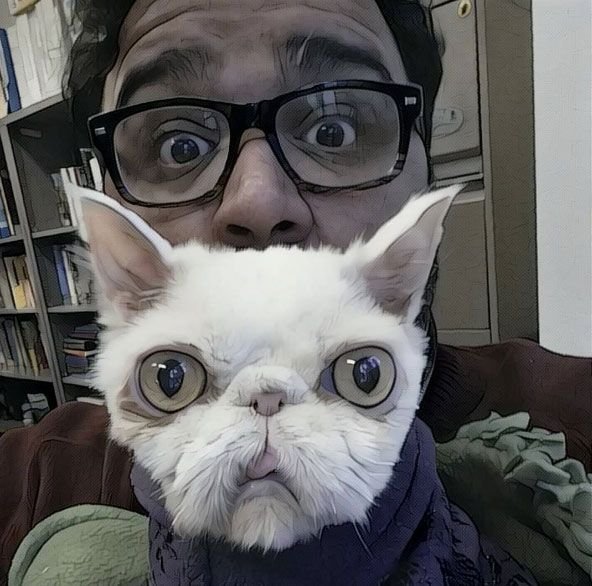 However, the cat was so friendly and affectionate that the man just could not part with him and kept him.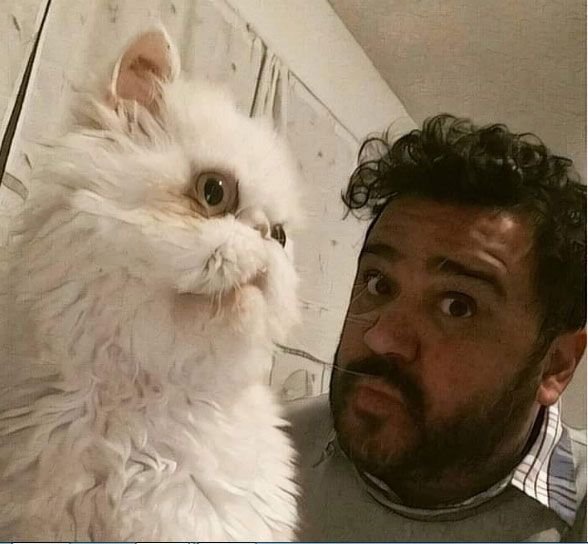 It had been five years since Sinbad had moved into Elliot's house.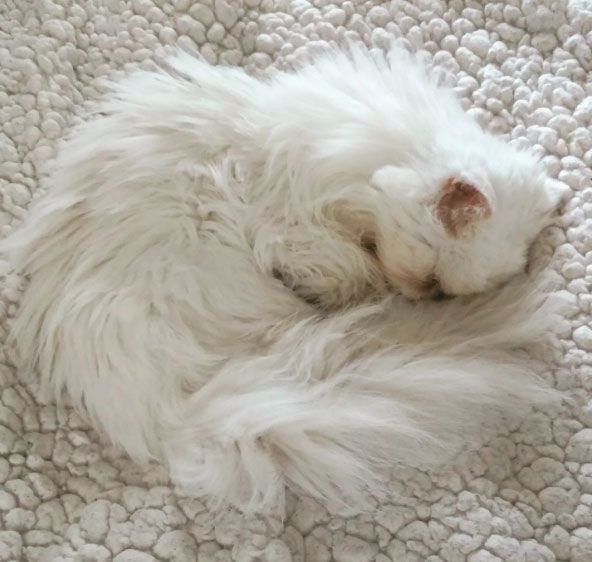 Now he has grown fresh silky fur, which is regularly brushed by his new owner. He also has new friends, several little dogs that have been living in Elliott's house.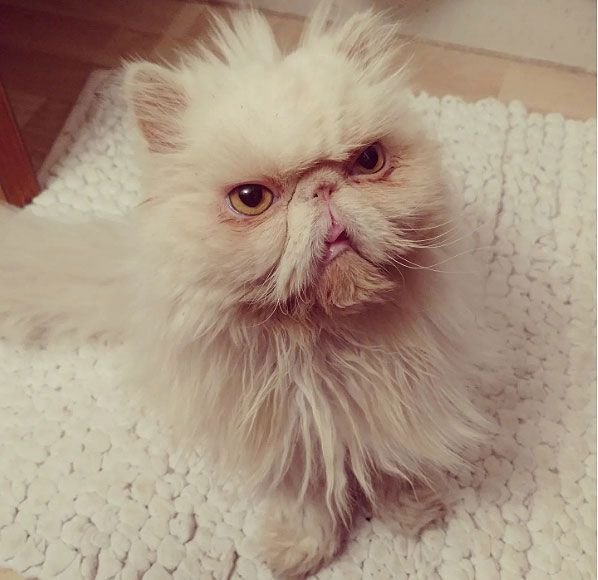 We want to say thank you to people like Elliott Serrano! What about you? Do you have pets? Do you like to take care of them?