Arnold Schwarzenegger tied the knot with Maria Shriver, an award-winning journalist and author who happens to be the niece of former U.S. President John F. Kennedy. Maria's parents are Sargent Shriver and Eunice Kennedy Shriver. The couple remained married for more than three decades and had four children who are now successful individuals in their own right.
However, their once-happy union came to a halt in 2011. It was discovered that the couple's longtime maid, who took care of their home and kids for over two decades, had an affair with Arnold, resulting in the birth of a son named Joseph Baena. Joseph was kept a secret from Maria and his half-siblings, and the family initially regarded him and his mother as family friends.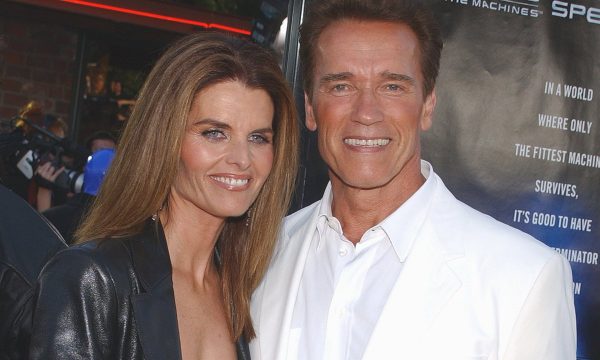 As Joseph grew older, his resemblance to his father became undeniable, and the secret eventually came to light, causing turmoil within the family. Despite remaining on amicable terms with his ex-wife, Arnold's children rejected Joseph as their half-brother.
Although Joseph has attempted to establish a relationship with his half-siblings, not all of them have reciprocated his efforts. Nevertheless, Joseph has managed to thrive in his multi-faceted career and maintain a positive relationship with Arnold. The mending of his family ties, however, remains a work in progress.
Joseph Is Arnold Schwarzenegger's Secret Son
On October 2, 1997, Joseph was born and grew up with his sister, Jackie Baena. Currently 25 years old, he has a promising future ahead. Joseph graduated with a business degree from Pepperdine University in 2019 and is now a Real Estate Agent for Aria Properties, specializing in properties in West Los Angeles and Silicon Beach.
Joseph also shares his father's passion for bodybuilding and has trained with the legendary actor-politician, as seen on his Instagram posts. He has also recently ventured into acting, starring in this year's sci-fi comedy film, "The Chariot."
As for his love life, Joseph was previously in a relationship with Nicky Dodaj, his college sweetheart, but their current status is unclear. The couple frequently shared their affection on social media, but reports suggest that they separated in November 2020, with both parties removing each other's photos from their pages.
Joseph's childhood was spent with his family in Pacific Palisades, where his mother, Mildred Baena, worked as a maid for the family. As he grew older, his resemblance to his father, Arnold Schwarzenegger, became more apparent, raising suspicions in Maria Shriver, his wife at the time. Upon confrontation, Mildred confessed to her secret romance with Arnold, leading to the news of the affair in January 2011. This ultimately led to Arnold and Maria's separation that year and their divorce in 2021.
The couple maintained a positive relationship to co-parent effectively, and their sons have apparently accepted Arnold's child born out of wedlock. However, their daughters have not completely forgiven their father's deceit, and have excluded Joseph from family gatherings and public acknowledgments.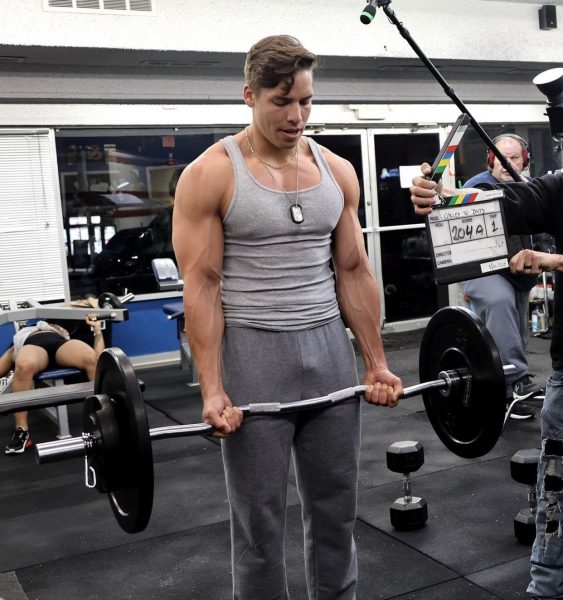 Joseph, despite his half-siblings' rejection, was mostly unaware of his father's identity until his affair with Mildred became public. In a 2017 interview, Arnold stated that Joseph understood the seriousness of the situation, regardless of its difficulty.
Katherine & Christina's Relationship With Joseph Baena
According to reports, Katherine and Christina have rejected Joseph and do not consider him a part of their family. Katherine did not invite him to her wedding to Chris Pratt in 2019 and consistently excluded him from family gatherings and social media posts, despite frequently sharing pictures of her other siblings.
On National Siblings Day, Katherine celebrated by posting a throwback Instagram tribute to Christina, Patrick, and Christopher, once again leaving out Joseph. Her followers expressed disapproval, but one suggested that Katherine and Christina may not be ready to accept a reminder of what caused their family's split.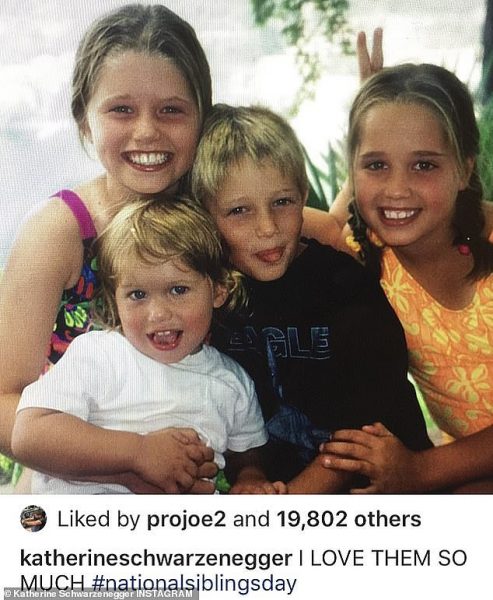 Despite being unable to attend his sister's wedding, Joseph left a congratulatory comment under one of her wedding photos. He also left supportive comments on his other siblings' social media posts, but has yet to receive the same in return.
Patrick & Christopher's Relationship with Joseph Baena
Patrick and Christopher have kept their relationship with Joseph private, but it has been reported that they frequently spend time together outside of the public eye.
However, in 2021, they were spotted working out together, and later on, Joseph's girlfriend, Nicky, joined them. This was the first time they had been seen together in public since 2011. Some sources speculate that Patrick and Christopher were trying to build a more familial relationship with Joseph rather than just being old family friends, but they chose to keep it off social media to avoid upsetting their mother or sisters.
Although Joseph hasn't publicly commented on his strained relationship with his dad's daughters, he follows all his half-siblings on social media, which suggests he is doing his best to maintain a distance, according to his father's comments.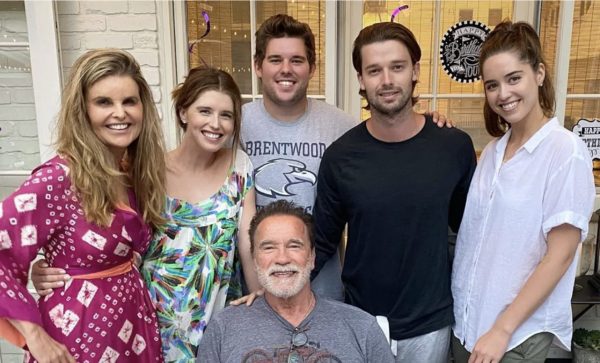 Arnold Schwarzenegger and Joseph's Relationship
When Arnold's infidelity was exposed, he didn't just take responsibility for his actions, but he also developed a close relationship with his son Joseph. Although Joseph initially felt uneasy about building a connection with his dad, having spent most of his life with his mother, they eventually bonded and established a strong line of communication.
Arnold listened to his son and occasionally offered him relationship advice. Joseph felt more comfortable using the last name "Baena" and believed it would help him establish his identity.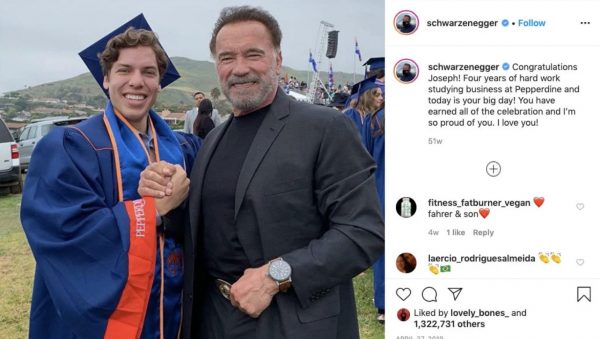 Arnold is immensely proud of Joseph and even attended his graduation in 2019. Joseph holds his parents close to his heart, and when asked who he called first after receiving good news, he affectionately mentioned his mother and father. They have even reached a point where they can joke about everything.
Joseph Baena's Mom Lives outside of the Spotlight
Mildred remained largely outside the spotlight since her infidelity with her former employer was aired. She had worked for the Schwarzenegger family since the early 1990s and resigned immediately after confessing her affair to Maria. In 2017, however, her son revealed in a sweet congratulatory post that she graduated from culinary school.