Little House on the Prairie holds a special place in the hearts of an entire generation of television viewers. This timeless drama series follows the Ingalls family's thrilling escapades during the late 1800s.
Featuring a remarkable ensemble of characters and stellar performances, this show often prompts the question, "What has become of them?"
Among the cast members, Melissa Sue Anderson, known for her portrayal of Mary Ingalls, chose to step away from the glamour of showbiz. In a recent revelation, she shared the reasons behind her departure from Hollywood, bidding farewell to the spotlight.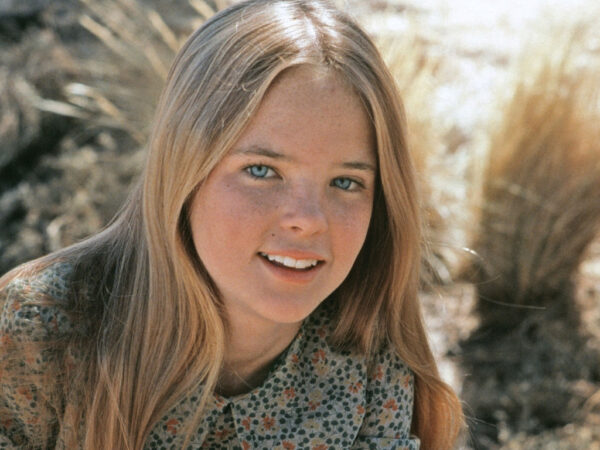 Born on September 26, 1962, in Berkeley, California, Melissa Sue Anderson spent her childhood immersed in books rather than climbing trees, as she was a shy girl by nature.
However, her undeniable talent for performing on stage became apparent at an early age. One of her dance teachers recognized her potential and encouraged her parents to seek out an agent.
With her excellent academic record as a straight-A student, Anderson embarked on her journey as a child actress.
She landed guest roles on popular sitcoms like Bewitched and The Brady Bunch, where she portrayed Millicent, the girl who gave Bobby his first kiss.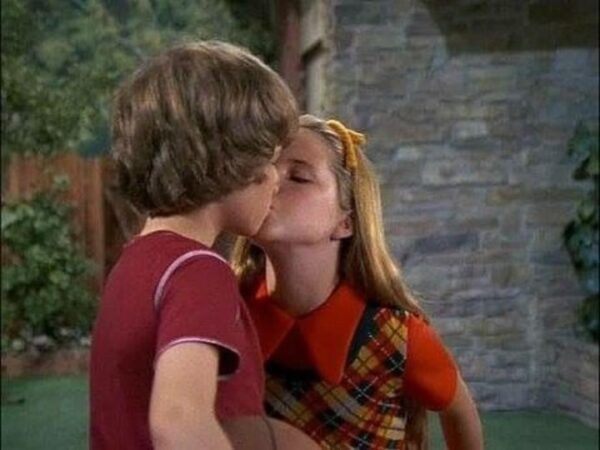 But her breakthrough moment and defining role came when she was cast as Mary Ingalls in Little House on the Prairie, where she played a central character. Anderson appeared in the first seven seasons and made guest appearances in the final eighth season. Her outstanding performance earned her a nomination for Best Lead Actress in a Drama Series.
Reflecting on her experience, Anderson shares, "I'm grateful that there was even a character to portray because in the book, Mary's role is not prominent. Laura Ingalls, the author of the Little House novels that inspired the series, wrote about the best moments of her life, and Ma and Mary didn't feature prominently. The focus was primarily on Laura, Pa, Jack the dog, and Mr. Edwards. I consider myself fortunate that they discovered my acting ability." Anderson revealed these insights during an interview with Pop Entertainment in 2010, speaking from her residence in Montreal.
Becoming one of the most recognizable faces in the country was no easy feat for the young actress, who was simultaneously navigating high school life.
"It can be quite uncomfortable when kids at school ask intrusive questions like, 'How much do you make?' It's embarrassing. I usually respond with a look that conveys my thoughts on the matter or simply tell them it's none of their business," she shared candidly in a 1977 interview with the Iowa City Press-Citizen.
Throughout her Hollywood career, Melissa Sue Anderson amassed an estimated $1.5 million in earnings, according to Celebrity Net Worth. However, during her time on Little House on the Prairie, her salary as a child actress was not as substantial.
"People tend to think that actors make a lot of money. But that's not entirely true, especially when certain costs come into play. Twenty-five percent of my earnings go into a trust fund. I also pay my agent a 10% commission. Additionally, I invest a significant amount, perhaps too much, in my fan club, which boasts 1,500 members. The initial membership fee covers some expenses, but there are additional costs for sending out letters, bulletins, and Christmas cards. It's all part of publicity, but it does add up. Moreover, I compensate my mom for accompanying me to the set every day because I would have hired someone for transportation anyway," she revealed back in 1977.
The enduring success and longevity of Little House on the Prairie can largely be attributed to its beloved characters and the actors who brought them to life. The show propelled young talents like Melissa Gilbert and provided veteran actor Michael Landon with what is perhaps his most iconic role as the family's patriarch, Charles Ingalls.
The cast's exceptional chemistry made their on-screen family feel incredibly authentic, and off-screen, they became an integral part of each other's lives for many years. However, it wasn't always smooth sailing between the actors.
Melissa Gilbert candidly expressed her true feelings about her co-star who played Mary Ingalls.
"She was hateful, horrid, mean, and just plain difficult. She despised me. She even knocked me off the wagon when I was just nine years old," Gilbert revealed, reflecting on their time together.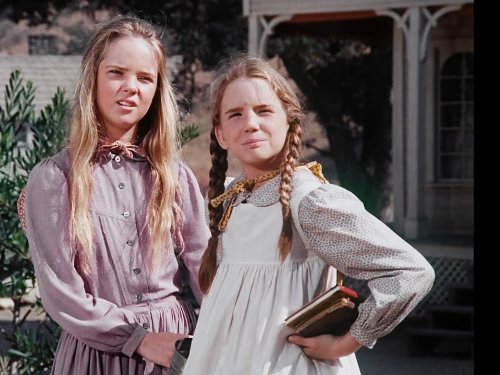 Following the conclusion of Little House on the Prairie, Melissa Sue Anderson pursued prominent roles primarily in television films such as Which Mother is Mine? and Survival of Dana.
She remained active in the industry, but like many child and teenage stars, she never attained a role of such high profile as her portrayal on Little House on the Prairie.
Melissa Sue Anderson today
During the 1980s, Melissa Sue Anderson had a brief romantic involvement with Frank Sinatra Jr. Their paths crossed when Melissa, who was 17 years old at the time, made a guest appearance on The Love Boat. Frank Sinatra Jr., 19 years her senior, provided support to Melissa by standing right next to the camera and cheering her on.
"He was a tremendous source of encouragement," Melissa recalled fondly.
However, Melissa emphasized that the media blew their alleged romance out of proportion.
"He's simply a very good friend," she clarified.
In 1990, Melissa tied the knot with television producer Michael Sloan. They have since welcomed two children into their family: Piper, born in 1991, and Griffin, born in 1996.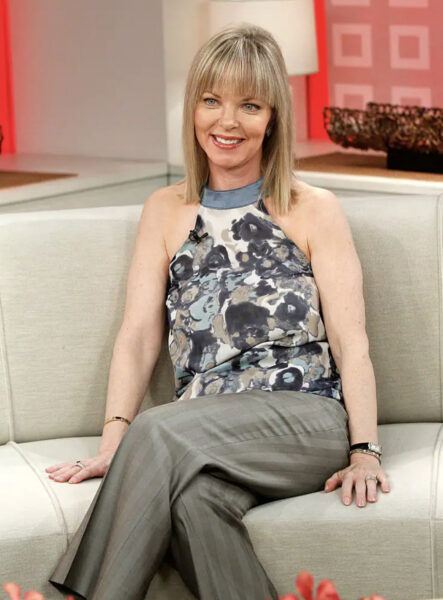 The commitments of family life led Melissa to make a significant life decision – becoming a Canadian citizen. In 2002, the family relocated to Montreal, and in 2007, they officially became naturalized citizens.
"At this point, our entire family is proudly Canadian. Both my husband and I had to undergo the citizenship test, and we diligently studied for it," she revealed during an interview with E-Talk, reflecting on the process.
Melissa Sue Anderson made a deliberate decision to step away from show business as her children grew up. Her motivation was not only to spend quality time with them but also to ensure they had the opportunity to develop their own identities, free from the pressure of becoming child stars themselves.
"I took a significant break for a prolonged period," she revealed. "It was primarily for my children so that they could establish their own sense of self, separate from my influence."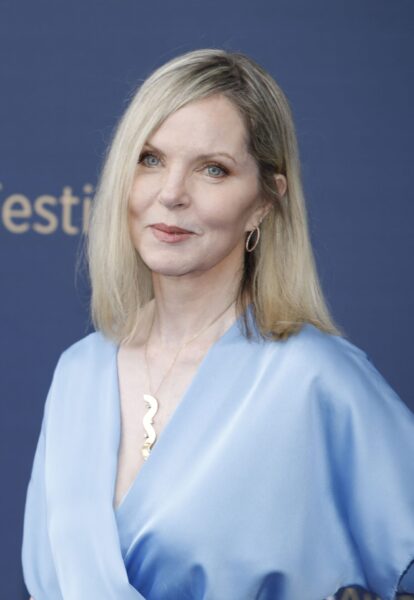 Despite her children's lack of interest in acting, Melissa herself has re-emerged in the spotlight, taking on small roles in television and movies.
Now 60 years old, Melissa also penned a memoir entitled The Way I See It: A Look Back at My Life on Little House, sharing her experiences from her time on the beloved show.
Melissa's down-to-earth nature, modesty, and realistic outlook are qualities that resonate with her admirers. She is regarded as a genuine person, free from the artificiality often associated with Hollywood. This authenticity is appreciated by many, including myself.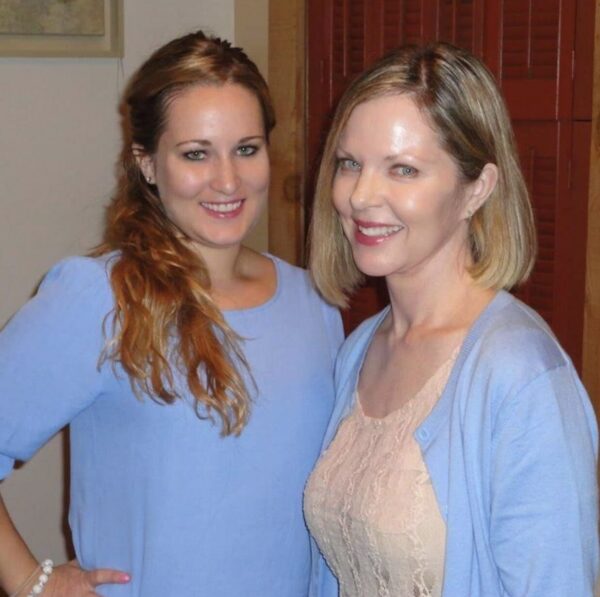 It is always intriguing to catch up with the stars of our cherished shows from the past. It's heartening to learn that Melissa Sue Anderson is still thriving.
Don't forget to share this story with fellow Little House on the Prairie fans in your life!