Mel Gibson, a fixture in the entertainment industry for many years, has also raised nine children, one of whom is following in his footsteps.
Milo Gibson has already made a name for himself in several films, including some alongside his father. With a striking resemblance to his Hollywood icon dad, it's hard to believe Milo is already 32 years old.
While Mel Gibson is known for his legendary performances in movies like Braveheart (1995) and Conspiracy Theory (1997), his repertoire extends far beyond those roles. His body of work is truly impressive.
Mel Gibson
Throughout his years in the limelight, Mel Gibson has had a spouse whom he eventually divorced, and since 2014, he has been with a new partner. Despite being a busy and prominent figure, constantly traveling around the world to act, direct, and produce films, Gibson has managed to raise nine remarkable children.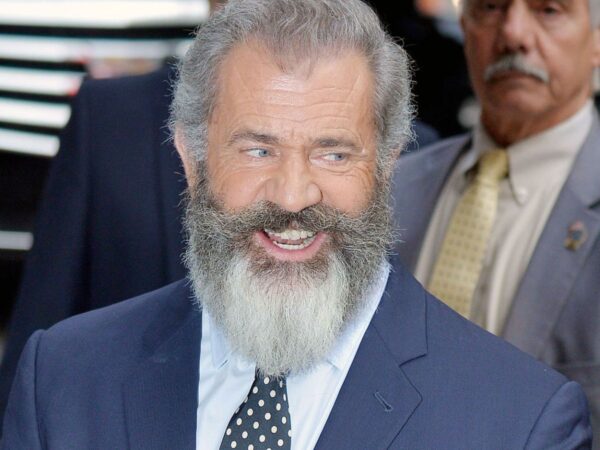 While some of his children have opted for a private life, others have pursued careers in the film industry. Mel's son, Milo Gibson, is on his way to becoming a bona fide Hollywood star and bears a striking resemblance to his father.
Mel Gibson's Career
Born in New York in January 1956, Mel Gibson's family moved to Australia when he was 12 after his father won a significant amount on Jeopardy!. After completing high school, Gibson's sister secretly enrolled him into the Sidney National Institute of Dramatic Art (NIDA) where he discovered his passion for acting.
Gibson's career took off in 1977 with his first role in Summer City, catching the eye of filmmaker George Miller who cast him in the low-budget Mad Max (1979). The film's success made Gibson a star in Europe and Australia, and he went on to win the Best Actor Award at the Australian Film Institute for his roles in other films.
In 1981, Gibson took a leap into Hollywood and starred in the Mad Max sequel, The Road Warrior. He quickly became a favorite among American audiences and was compared to action stars like Clint Eastwood and Arnold Schwarzenegger, although he proved capable of more than just action movies.
Directing
In 1990, Mel Gibson showcased his versatility by delivering an exceptional portrayal of Hamlet, demonstrating that he could handle gentler roles as well. Three years later, he made his directorial debut with The Man Without a Face. However, it was in 1996 that Gibson achieved a new level of stardom in Hollywood.
When he received the script for Braveheart, Gibson was immediately captivated by the story and knew he wanted to be involved in more than just an acting capacity. Despite not knowing the Irish dialect, he immersed himself among the locals, asking them to repeat phrases until they became part of his vocabulary.
"I put [the script] down and thought, 'it's a pretty good script.' And then I couldn't stop thinking about it," he said. "It obviously got inside my head. So that's a pretty good indication that you probably should direct it."
As an Irish-American himself, the story resonated with Gibson and he felt compelled to tell it. Despite the language barrier, he took on the challenge and directed what would become a critically acclaimed and award-winning film.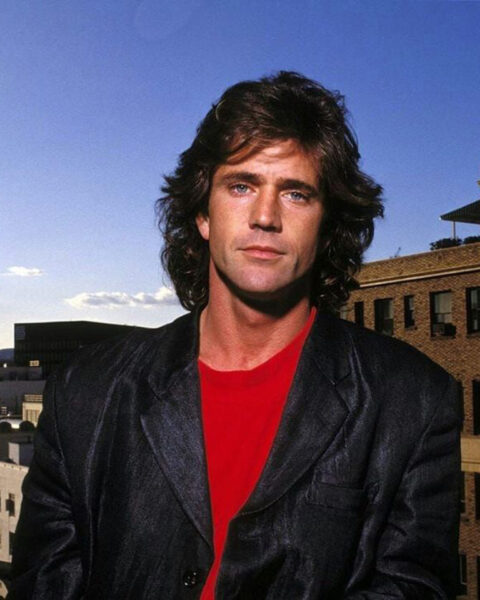 Mel Gibson – Braveheart
To learn the Scottish dialect for his role in Braveheart, Mel Gibson turned to none other than Sean Connery. As an actual Scotsman and renowned actor who had played roles with charming Edinburgh accents, including James Bond and the King of England, Connery was the perfect candidate.
Gibson recounted a moment at a gathering hosted by Hungarian producer Andy Vajna where Connery said the word "goulash." Hearing the actor say the word was a lesson in itself, and Gibson picked up the accent by conversing with him and listening to his speech.
Gibson's efforts paid off, as Braveheart was a critical and commercial success, winning five Academy Awards including Best Picture and Director. Despite criticism over its historical accuracy, the film was hailed as a masterpiece and compared to classics such as Spartacus and Lawrence of Arabia.
Academy Award-winning actor
Mel Gibson's career continued to thrive as he starred in and produced numerous films. In 2017, he received an Academy Award nomination for Best Achievement in Directing for Hacksaw Ridge, a World War II movie about the Battle of Okinawa. The film not only received critical acclaim but also allowed Gibson to work alongside his son, Milo, who had a supporting role in the movie.
Milo, one of Gibson's nine children, has followed in his father's footsteps and pursued a career in the film industry. However, this was not always the case, as he originally wanted to pursue a different path than his father. Despite their different interests, one thing is clear – Milo bears an uncanny resemblance to his father.
While one might assume that the children of a Hollywood star like Mel Gibson would live a glamorous lifestyle in a massive mansion, one of his sons has stated otherwise.
Milo Gibson – Mel Gibson
Milo Gibson was born in Australia on November 16, 1990. When he was three years old, his family relocated to Malibu, California, where he spent his childhood. Despite having a famous father, Mel Gibson, Milo's upbringing was far from glamorous. His parents wanted to ensure that their children had a normal childhood, and so they kept them away from the showbiz world.
Посмотреть эту публикацию в Instagram
"We didn't grow up in the Hollywood lifestyle clique," Milo explained. "I basically did everything other than going into the career of acting; I wanted to do more of a blue-collar job that involved real people."
Although he didn't aspire to follow in his father's footsteps, Milo and his siblings did get to meet some famous people, including Robert Downy Jr. The actor even let Milo hit him in the face while playing video games.
As a child, Milo wasn't fully aware of his father's global celebrity status. It wasn't until later on that he came to understand just how famous Mel Gibson really was.
Growing up as a celebrities' child
Despite having a famous last name, Milo Gibson was cautious about revealing his family ties to others.
"I don't really like to tell people," he said. "But a lot of my friends already know and they don't care. They're friends with me because they're friends with me."
At the age of six, he watched his father star in the film Braveheart and loved it. He even visited the set during one of the first scenes, which he vividly remembers.
However, Milo actively chose to live outside the spotlight and pursue other interests. He played football in high school, surfed in his spare time, and later became a private massage therapist and an electrician.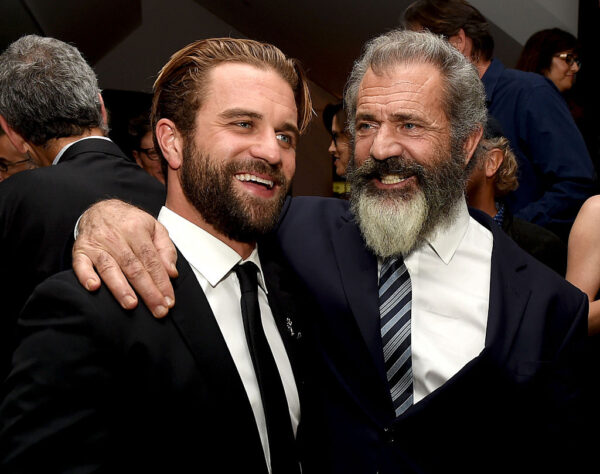 Milo Gibson – acting career
Milo Gibson has a strong affinity for working with "real people," a term he uses to describe individuals outside the entertainment industry. He was fortunate to have the freedom to pursue his desired path in life as his parents did not pressure him into show business.
Milo's father, Mel Gibson, led a life full of adventure, traveling globally to shoot films and attending high-profile events across the nation. Despite his celebrity status, Mel made a conscious effort to provide a normal upbringing for his children, which Milo greatly appreciated.
Although Milo's parents never pressured him into acting, he eventually followed in his father's footsteps, which they supported and enjoyed.
Milo credits his father's advice to pursue one's passions and explore new avenues while staying true to oneself, a mantra he has embraced. Acting is Milo's true passion, and he finds it fulfilling.
Working with his father
In 2016, Milo Gibson began his foray into acting with his debut in the Second World War film Hacksaw Ridge, directed by his father. The film featured acclaimed actors such as Andrew Garfield, and it proved to be the perfect start to his acting career.
Observing his father's directing process was a valuable experience for Milo, who learned the importance of taking risks and persevering with them. He also recognized that vulnerability is a crucial component of acting.
In 2018, Milo secured his first lead role in the film All the Devil's Men, following supporting roles in The Tribes of Palos Verdes (2017), which starred Jennifer Garner, and Breaking & Exiting (2018).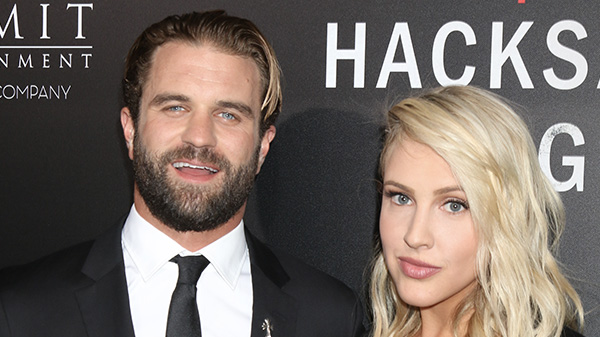 At 32 years of age, Milo's acting career is still in its infancy, and he can count on his parents' unwavering support as he pursues his dreams in the film industry.
Spitting image of Mel Gibson
Milo Gibson's diverse range of roles bodes well for his future, and he has also dabbled in modeling.
Посмотреть эту публикацию в Instagram
With his father's thick hair and intense eyes, Milo bears a striking resemblance to Mel and is occasionally recognized by fans.
Despite this, he humbly wishes he were more like his famous father. We believe that Milo has a bright future in the acting industry, but we are pleased that he and his father are not pressuring him to succeed.
We wish both Milo and Mel the best of luck in their future endeavors, and please share their story with your loved ones!