Bringing a child into the world is one of life's monumental experiences.
Jazzy and Rich, eagerly anticipating their second child, eagerly awaited the arrival of their little one growing inside Jazzy's belly.
Before the joyous moment of delivery arrived, the couple resolved to capture the beauty of pregnancy through a series of cherished photographs, creating lasting memories of this remarkable journey.
Their intention was to have these photos as a keepsake to share with future generations—a tangible memento of the profound happiness they experienced during this period.
However, Jazzy's envisioned photoshoot took an unexpected turn…
To prepare for the photoshoot, Jazzy carefully chose a beautiful pink dress to wear.
Her daughter Reign, following suit, also dressed in a matching outfit. Prior to the session, Jazzy had her makeup professionally done.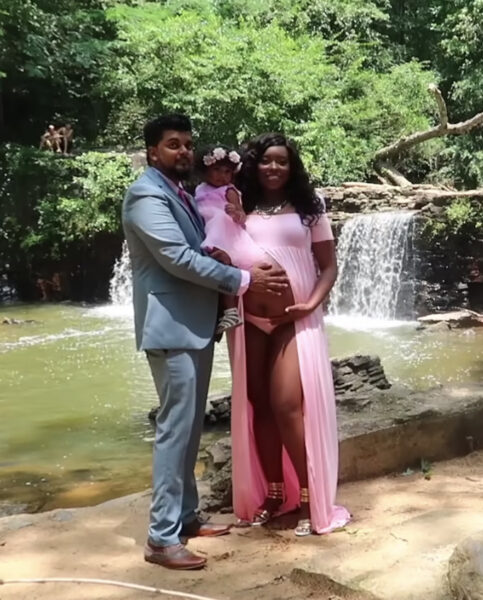 Weather concerns arise.
Jazzy and Rich had been anxious about the weather leading up to the photoshoot. Heavy rain had them worried that their plans would be ruined. Yet, on the day of the shoot, the clouds dispersed and the sun triumphed.
The trio, consisting of Jazzy, Rich, and their daughter, made their way to the selected location—a scenic spot adorned with a magnificent waterfall serving as a picturesque backdrop.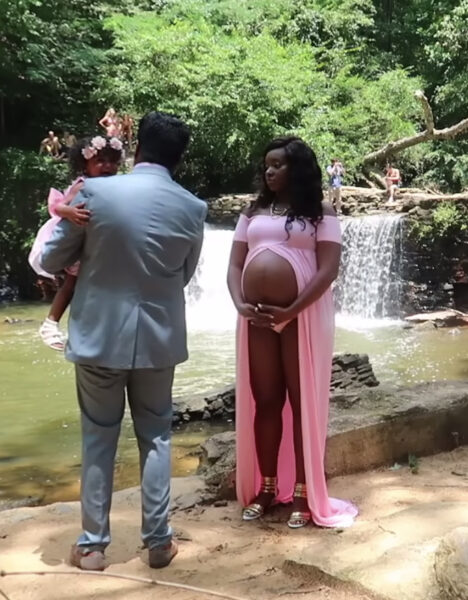 A normal photoshoot?
Unaware of Rich's hidden plans, Jazzy arrived at the photoshoot, thinking it was simply a long-awaited event they had planned. Little did she know what Rich had in store…
As the photographer captured the usual shots of the couple and their daughter, an unexpected pause ensued. Jazzy was asked to wait for a moment before the next photo.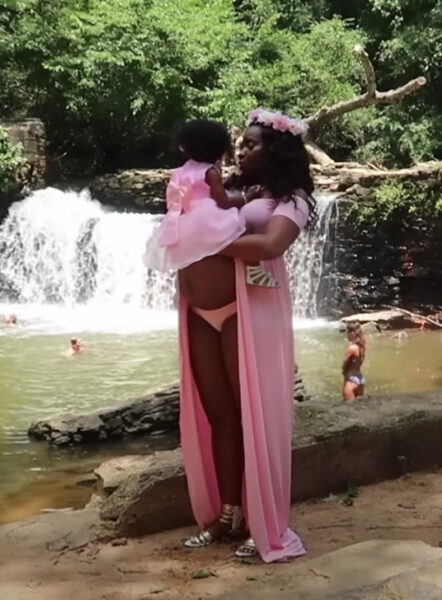 Simultaneously, Rich positioned himself behind her, reaching into his pocket to retrieve a small velvet box that had been concealed. With a heartfelt gesture, he knelt down on one knee.
Prepare yourself for an emotional rollercoaster as you watch Jazzy's reaction in the following video. Be sure to have tissues on hand, as it is truly a tear-jerker.
Witnessing such a heartwarming surprise is truly unforgettable! If this video touched your soul, please share it with your loved ones on Facebook.