Sandra Bullock's Oscar-winning role in 'The Blind Side' elevated her stardom. However, recent unsettling disclosures about the film's accuracy by its subject, Michael Oher, have put her in the spotlight.
Many are now awaiting a response from Bullock regarding the matter.
Michael Oher, the retired NFL sensation, is renowned not only for his athletic prowess but also for his life story, which was depicted in a blockbuster film featuring stars like Sandra Bullock, Tim McGraw, and Kathy Bates.
The film portrays the affluent Tuohy family's alleged adoption of Michael Oher, rescuing him from destitution. However, Oher has recently approached a Tennessee court, challenging the portrayal of this "adoption." He claims it wasn't an adoption but a 'conservatorship' he was deceptively asked to sign.
In a detailed 14-page document submitted to the Shelby County, Tennessee probate court, Oher asserts that Sean and Leigh Anne Tuohy never formally adopted him. Instead, after he reached adulthood, they misled him into signing a conservatorship agreement, granting them the authority to enter business contracts on his behalf.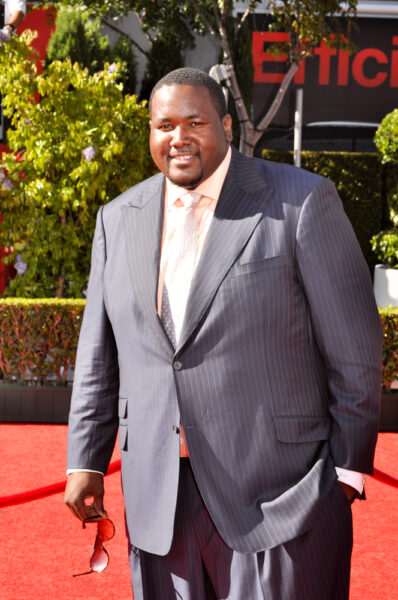 Furthermore, the petition suggests that the Tuohys capitalized on this conservatorship to secure a lucrative film contract, benefiting them and their biological children with millions, while Oher didn't receive any compensation for a story intrinsically tied to him.
The legal document states, "The falsehood of Michael's adoption is a means by which Co-Conservators Leigh Anne Tuohy and Sean Tuohy profited at the cost of their Ward, Michael Oher." It further reveals Oher's shock and humiliation in February 2023 upon realizing that the conservatorship he believed would integrate him into the Tuohy family actually provided no such familial ties.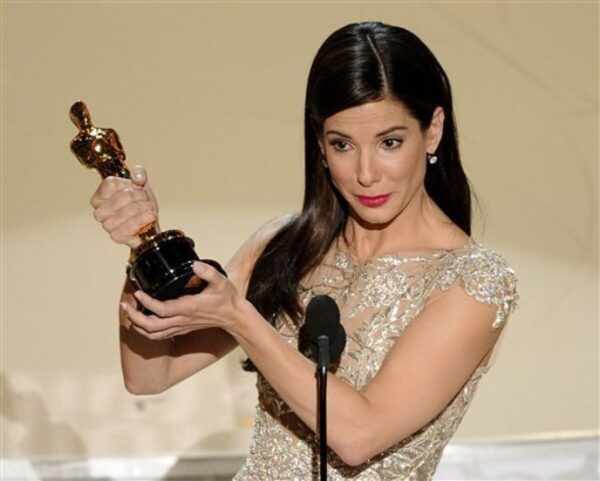 Sean Tuohy conveyed to the press that they "didn't profit from the film," but only earned a portion from Michael Lewis' book, which inspired the movie.
"We're heartbroken," expressed Sean Tuohy. "The mere thought of profiting from any of our kids is distressing. Our love for Michael remains unchanged, from when he was 16 to now at 37."
Given that the film brought the story to global attention and earned Sandra Bullock an Oscar, many are urging her to comment. A user on X (previously known as Twitter) remarked, "She clinched a significant award for that movie… both financially and career-wise. If she wasn't grieving her significant other, it would be journalistically and ethically appropriate to seek her perspective."
She won a major award for the film… profited financially and professionally from playing the lead role.

If she wasn't mourning her partner, journalistically/ethically, it would be fair game to ask her for comment.

— Karen Attiah (@KarenAttiah) August 14, 2023
However, some argue that Bullock should be given some leeway, considering she's mourning a profound personal loss.
The actress recently mourned the passing of her long-time partner, Bryan Randall, on August 5th. The family's statement read, "We deeply regret to inform that Bryan Randall passed away peacefully on August 5th after a brave 3-year fight with ALS."
sandra bullock's partner, who she has been taking care of while he suffered from als, just died. i'm sure she will but y'all are weird for your first thought to be calling on her to make a statement about a very disturbing revelation that i highly doubt she knew anything about.

— maybe: diane (@dianelyssa) August 14, 2023
Yet, some believe that her partner's demise shouldn't exempt her from addressing the current controversy.
A few even suggest that her Oscar should be taken back.
Why does she get some sort of reprieve cause her partner died????

She still gotta be responsible for the choices she made in life.

She don't get to put a pause on that.

— ray Richardson (@rayRich77744950) August 15, 2023
Amidst the grief of losing her partner Bryan Randall and the emerging news that her Oscar-winning performance might be based on misrepresented facts, Sandra Bullock is undoubtedly facing challenging times.
I'm no legal expert but it seems like Sandra Bullock should have her Oscar revoked. https://t.co/F8RYMUsR3b

— Dane McDonald (@TheDaneMcDonald) August 14, 2023
We hope for a just resolution to this matter. It's undeniably a complex situation for all parties involved. What's your stance on the calls for Sandra Bullock's Oscar to be rescinded?
Share your thoughts on this unfolding situation in the comments below.