Tom Selleck rose to fame by portraying a private investigator in the TV show "Magnum, P.I." He earned five Emmy nominations and finally won the award for Outstanding Lead Actor in a Drama Series in 1985.
During the initial success of the show, Selleck and his wife, model-actress Jacquelyn Ray, separated six months before the production of "Magnum, P.I." began. The couple had been married for a decade and had adopted a son named Kevin.
Despite being legally married, they both started seeing other people. Selleck admitted that finding love again would be a "nightmare."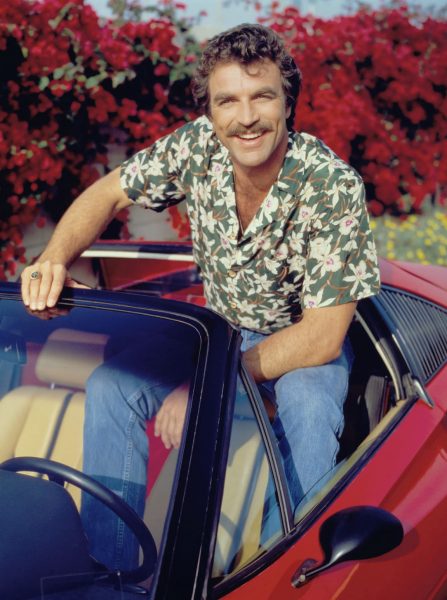 However, while filming "Lassiter" in England, Tom Selleck discovered a newfound interest in West End musicals and fate led him to find the love he never expected. During a tour of the "Cats" film production to gain insights into musicals, Selleck met Jillie Joan Mack, an England-born actress who portrayed Rumpleteazer.
Although Selleck expressed his admiration for "Cats" to his co-star Jane Seymour, it was Mack who had captured his heart. Their relationship began over dinner, and it turned out to be a lasting one. Mack relocated to the United States with Selleck after completing her work on "Cats."
They tied the knot in an intimate ceremony at the Dream Maker, a 24-hour chapel in Lake Tahoe. The wedding was kept low-key, attended only by Selleck's parents and brothers.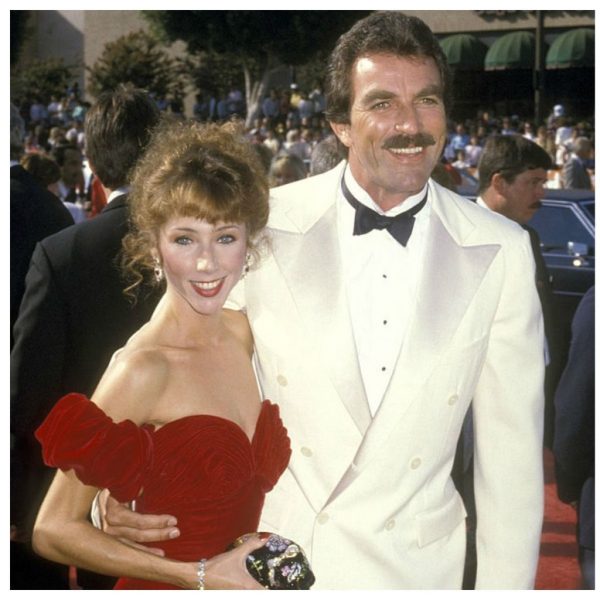 Tom Selleck Quit Hollywood to Raise His Family
In 1988, Mack and Selleck became parents to a daughter named Hannah Margaret Selleck. Despite Selleck's immense popularity at the time, he made the decision to step away from acting to focus on raising his family.
Selleck was determined to find a way to balance his professional and personal life, which led him to purchase a ranch in Hidden Valley, California. He found that this allowed him to create the separation he needed between work and family.
During his time on "Magnum P.I." and starring in movies, Selleck worked up to 90 hours a week. Despite the difficulty in taking time off work, Selleck considered his family to be his top priority and crucial to spend time with.
After deciding to lead a more private life, Tom Selleck had to contend with various media reports suggesting that he had gone off the rails, even though he was actually focused on rebuilding a sustainable life outside of the limelight. He commented on this, saying:
"I had to deal with articles that claimed I had disappeared and was finished. It's easy to get 'done,' and I'm well aware of that. The break was significant, but it gave me perspective."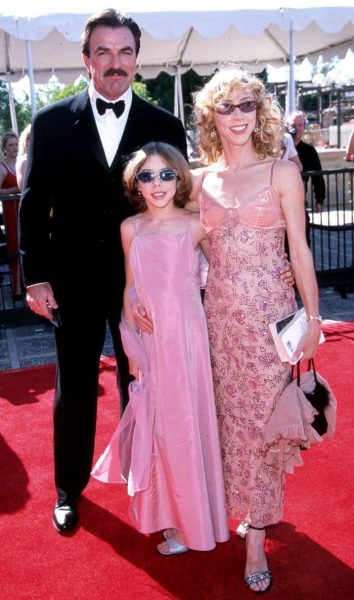 Selleck and Mack have been together for 35 years, and he credits the longevity of their marriage to the importance they place on nurturing their relationship. He also believes that taking time away from work has strengthened their connection.
Selleck and his wife chose to raise their daughter, Hannah, on the ranch as they felt it was a suitable environment for her to grow up in. This decision proved to be impactful, as Hannah completed college and went on to pursue a career as an equestrian.
Tom Selleck's Life on the Ranch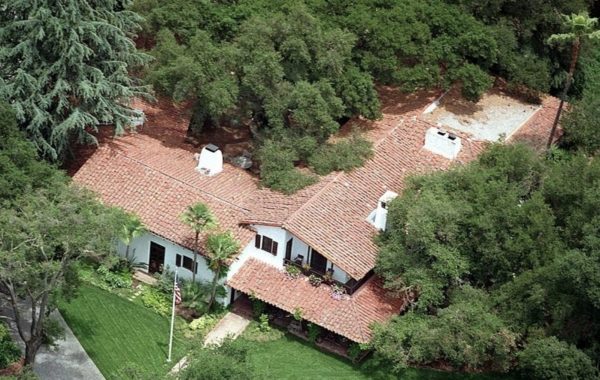 Selleck adores his life at his 65-acre ranch and recently shared a sneak peek of his daily routine. Despite being named People's sexiest man alive, it's interesting to note that Selleck despises going to the gym. Instead, he relies on the sweat he generates while tending to the ranch, which involves tasks like clearing brush and grooming trees.
In fact, he estimates that he has single-handedly planted around a thousand trees. Additionally, to showcase his romantic side, Selleck wakes up before dawn every day to ensure his partner has hot water for her morning tea.
The actor, aged 77, is grateful for his lengthy acting career, which includes his current role as New York Police Commissioner Frank Reagan on the television series "Blue Bloods." However, Selleck also takes pleasure in his personal life, remarking, "I take pride in my work, still enjoy it, and cherish my family."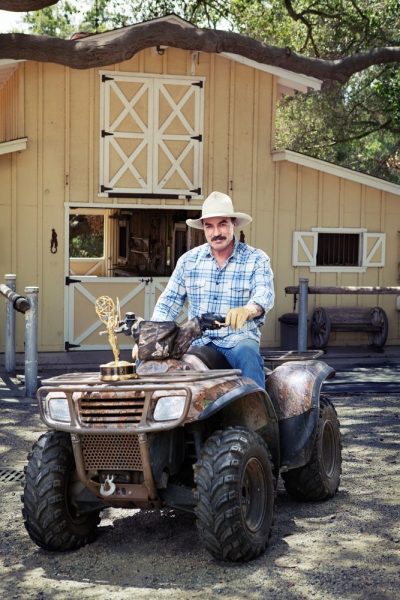 Similarly, Mack is content with her life on the ranch, having given up her career in dancing and acting to be with her husband. Even after 35 years, she has no regrets. According to an insider from Closer Weekly, Mack adores being surrounded by animals and considers her five dogs to be part of her family. The ranch boasts a variety of fruit and vegetables, an avocado tree, lovely orchids, ponds, and more.
For the Selleck family, life on the ranch is idyllic. The actor feels as though he is on a "retreat" while watching things grow and develop on his land, and it is "truly a blessing" to have transformed it into a livelihood.