Princess Diana earned the title of "The People's Princess" not simply as a pleasant nickname, but rather due to her remarkable philanthropic efforts and genuine warmth. She became an influential figure whom the British people leaned on and found inspiration in during difficult times. As she famously expressed, her desire was not to be the Queen on paper, but to be the Queen in the hearts of the people.
The tragic accident in Paris that claimed her life remains one of the most shocking events in modern British history. However, Princess Diana's legacy endures to this day, not only through her sons William and Harry, but most significantly, within the hearts of the people.
Over the years, we have witnessed numerous extraordinary photographs of Diana. Yet, there are other pictures that have not received as much widespread circulation. Nonetheless, this does not diminish their awe-inspiring nature in any way…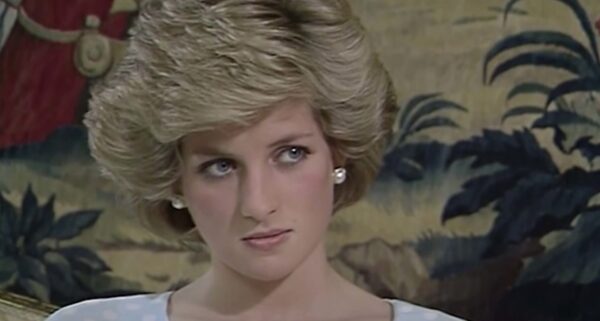 Princess Diana's life was cut tragically short, and she faced a multitude of challenges and difficulties. Regrettably, she was constantly under scrutiny and faced invasive attention wherever she went. Upon entering the royal family, her private life became fraught with troubles.
Princess Diana – raising Harry & William
Despite all the challenges she faced, Princess Diana was a loving and devoted mother. Her top priority was ensuring that William and Harry had a childhood as normal as possible.
She would often take them to theme parks and other enjoyable places, fully aware of the privileges and expectations that came with their royal status. However, she also recognized the importance of allowing them to experience life like any other child. On occasion, she would even sneak them out of the palace to indulge in fast food treats.
Diana's former personal chef, Darren McGrady, shared a heartwarming anecdote, recalling how the princess once entered the kitchen and decided to cancel the boys' lunch plans, opting instead to take them to McDonald's. When McGrady offered to prepare burgers for them, Diana explained that it was the toy that the boys were excited about, not just the food.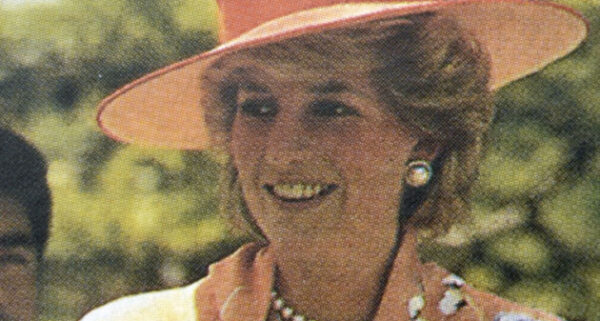 William and Harry cherished their time with their mother, who raised them to feel like regular children, despite their royal lineage. Diana always strived to be the best mother she could be and understood that sibling conflicts were a natural part of growing up.
Wanted her sons to always be best friends
Renowned royal historian Robert Lacey shared intriguing insights about the childhood of Prince Harry and Prince William, shedding light on their mother's aspirations for their future relationship. In his book "Battle of Brothers," Lacey delves into the bond the brothers cultivated during their formative years. Princess Diana held a strong desire for them to remain inseparable as "best friends" throughout their lives.
Lacey's book quotes psychic Simone Simmons, a former consultant to Diana, who revealed a heartfelt conversation between the princess and her sons. According to Simmons, Diana urged her boys to make a solemn promise to always be each other's closest companions and to never let anyone come between them.
Both William and Harry readily made this pledge, exchanging a high-five and embracing their mother tightly. Simmons described the heartwarming scene, remarking that it had the power to melt anyone's heart. Afterward, the young princes excitedly ventured out to play soccer.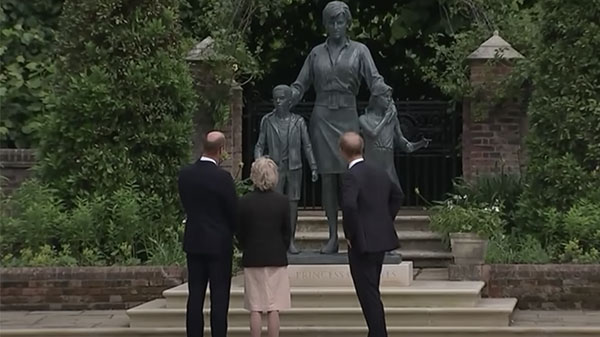 From the very beginning, it was evident that Diana placed her children's well-being above all else, even amidst the challenges of royal life. She aimed to shield them from any forces that could potentially disrupt their bond, including concerns about the intentions of the Queen and Prince Charles, whom Diana reportedly believed were plotting to separate her from her beloved children.
William & Harry unveiled statue of their mother
While William and Harry had once made a promise to remain close, their relationship has faced significant challenges in recent years, particularly following Harry's decision to step away from his role within the Royal Family in 2020.
On what would have been Diana's 60th birthday, the two brothers came together to unveil a bronze statue of their late mother. The sculpture, depicting Diana surrounded by three children, was placed in the Sunken Garden at Kensington Palace, her former residence in London.
In a joint statement, William and Harry paid tribute to their mother, acknowledging her love, strength, and impact as a force for good in the world. They expressed their ongoing longing for her presence and expressed the hope that the statue would forever serve as a symbol of her life and legacy.
As the 25th anniversary of Princess Diana's passing approached, both William and Harry took separate paths to honor their beloved mother. According to a royal source, William spent the day quietly with his wife, Kate Middleton, in Windsor.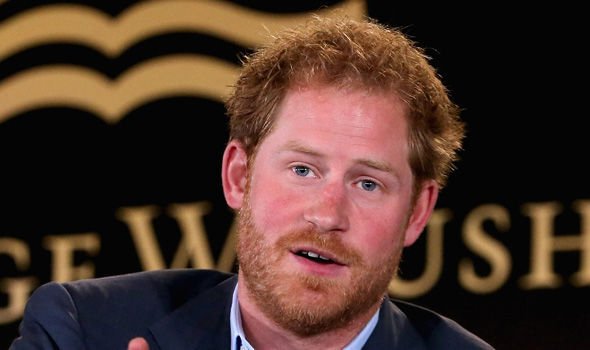 Leading up to the anniversary on August 31, Harry spoke publicly about his mother, expressing his desire to make her proud.
Princess Diana – Charles affair with Camilla
On the anniversary of Princess Diana's passing, Harry expressed his desire for it to be a day dedicated to cherishing memories of his mother's incredible work and the love with which she carried it out. He wished to share the spirit of his mother with his family, including his children whom he deeply wished could have had the opportunity to meet her. Harry emphasized his daily aspiration to make Diana proud.
Despite living a highly publicized life, Diana faced personal challenges like any other individual. One of her most significant struggles involved her then-husband, Prince Charles.
Charles's affair with Camilla, who would later become his wife, began in 1986, as documented in Prince Charles's authorized biography, cited by Town & Country. At that time, Charles was still married to Princess Diana, and she eventually discovered the affair.
In 1989, Diana directly confronted Camilla about the affair, firmly urging her to step back. Camilla recalled Diana's words, as reported by Town & Country: "I know what's going on between you and Charles, and I just want you to know that."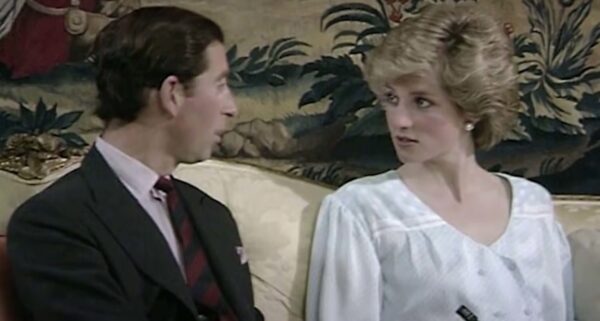 Diana further confronted Camilla, expressing her understanding that Camilla seemingly had everything she desired, including the affection of numerous men and two beautiful children. Diana then asserted, "So I said, 'I want my husband.' And I said, 'I'm sorry I'm in the way, and it must be hell for both of you. But I do know what's going on. Don't treat me like an idiot,'" as recounted by Camilla.
The Queen broke royal protocol at Diana's funeral
From the public's perspective, everything appeared to be normal, but it didn't take long for Charles and Diana's fairytale life to become a thing of the past. In 1992, the couple officially announced their separation, although they both continued to fulfill their official royal duties. Four years later, in August 1996, they reached a final agreement for their divorce.
As part of the settlement, Diana received a generous arrangement, including the right to maintain her apartment at Kensington Palace and retain her title as "Princess of Wales." However, she agreed to relinquish her title of "Royal Highness" and any future claims to the throne.
The sudden passing of Diana sent shockwaves through the entire nation and the world. Her funeral took place on September 6, 1997, at Westminster Abbey, followed by her burial at her family estate of Althorp Park.
More than 2,000 guests attended Princess Diana's funeral, and after the ceremony, her coffin was solemnly drawn through London, allowing the British people to bid their final farewell to their beloved Princess.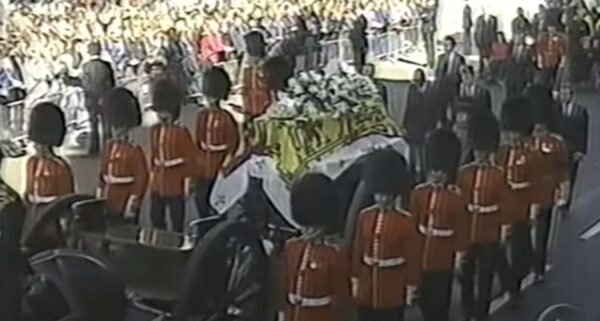 Interestingly, Queen Elizabeth, who is not required to bow her head to anyone, broke royal protocol at Diana's funeral. As the late Princess's coffin passed by on a gun carriage, the Queen bowed—a gesture that was a departure from the usual royal rules and regulations.
Rare photos of Princess Diana
Throughout her royal life, Diana was relentlessly pursued by paparazzi, making her arguably the most photographed person in the world at the time.
Tabloids were eager to obtain any glimpse of Diana, going as far as offering substantial sums, up to $500,000, for blurry photographs of her, as reported by The Guardian.
Her sons, William and Harry, witnessed firsthand how the press treated their mother, experiencing both the positive and negative sides of media attention. The treatment Diana received before her tragic death deeply impacted Harry, contributing to his desire to distance himself from the Royal Family at a young age.
Reflecting on the effects on his mother, Harry expressed concerns about his own ability to establish a stable family life, stating, "Look what it did to my mum. How am I ever going to settle down, have a wife, and a family when I know it's going to happen again? I don't want to be part of this."
Nevertheless, numerous iconic pictures of Princess Diana were captured over the years. While some were taken by intrusive paparazzi seeking to sell photos, there are also images that exude warmth and provide a captivating glimpse into Diana's life and career.
Delving into the archives reveals an extensive collection of never-before-seen pictures showcasing the beloved late Princess. We have curated a selection of these photographs to present a side of Diana that has seldom been seen.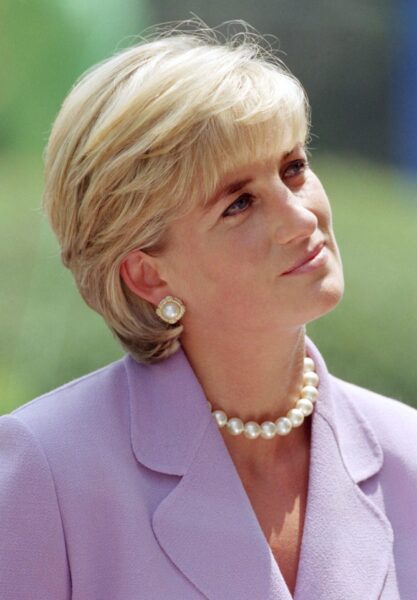 At the pinnacle of her fame, Diana became a style icon, and this influence extended to her outings on the ski slopes, where she effortlessly exuded her innate sense of fashion.
Skiing trips, sunbathing & humanitarian work
Below, we have a heartwarming picture of Diana enjoying a skiing trip in Austria with her sons, Harry and William. This particular moment was captured when Harry had just turned nine years old. It's hard not to be charmed by their adorable presence and the family's stunning appearance.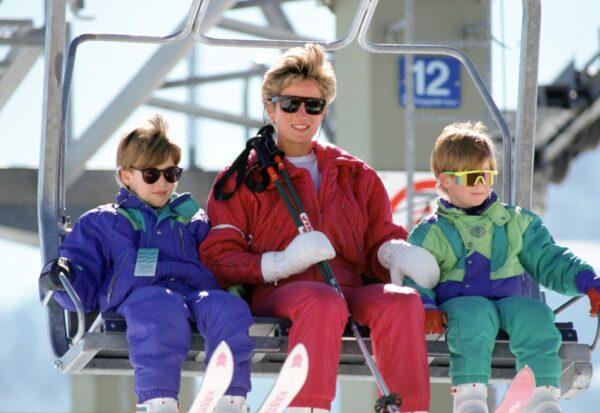 In 1990, Diana, accompanied by her children and her sister's children, visited Necker Island in the British Virgin Islands. The island was owned by Richard Branson, the founder of Virgin.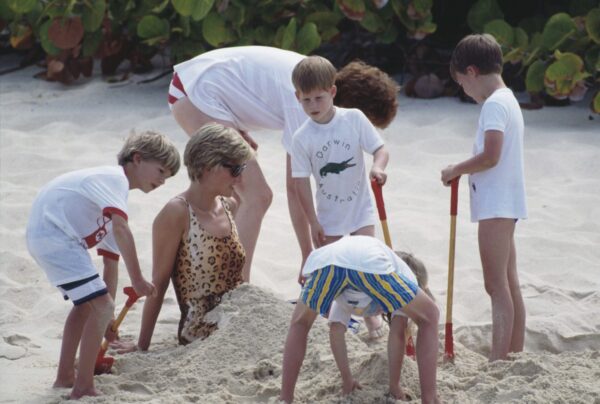 Diana truly knew how to embrace joy. Take a look at this beautiful picture of her and Harry during their visit to Thorpe Park, an amusement park, in 1992.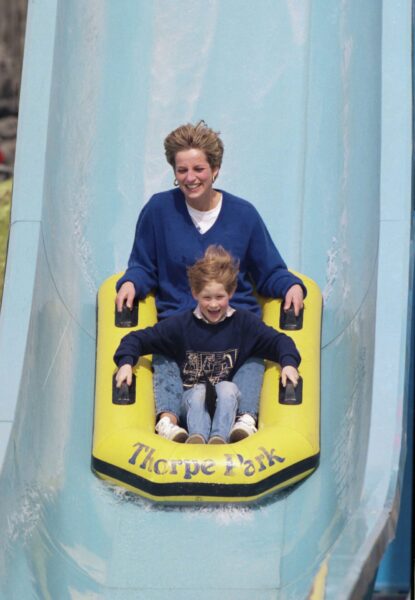 Renowned as "The People's Princess," Diana actively participated in numerous humanitarian efforts, setting an exceptional example of kindness and compassion. In this photo, we see Princess Diana visiting an Orthopedic workshop in Luanda, Angola, where she sits with victims of landmines.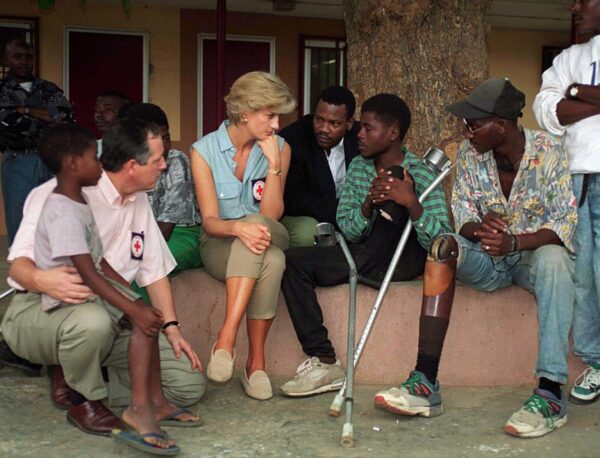 We could continue sharing these captivating pictures of Diana endlessly. Here's one from 1971 when she was enjoying a summer holiday in Itchenor, West Sussex.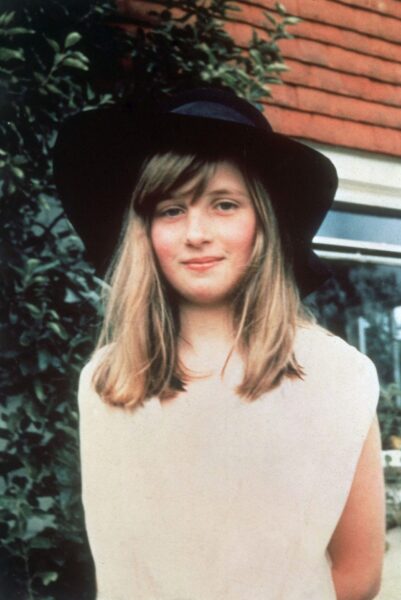 Meanwhile, this photo captures Diana outside her flat in Coleherne Court, London, before her engagement to Charles.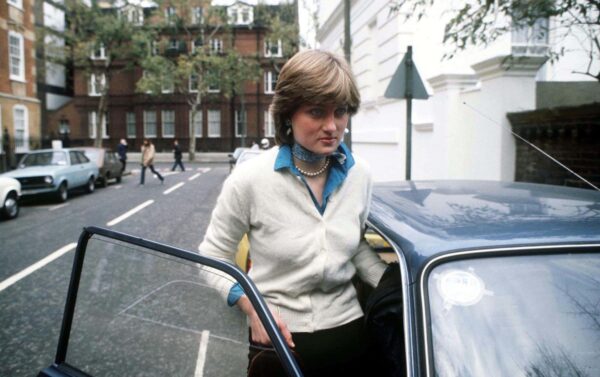 In a playful moment, Harry can be seen sticking his tongue out to the crowd gathered around Buckingham Palace, while Diana wears an expression of surprise.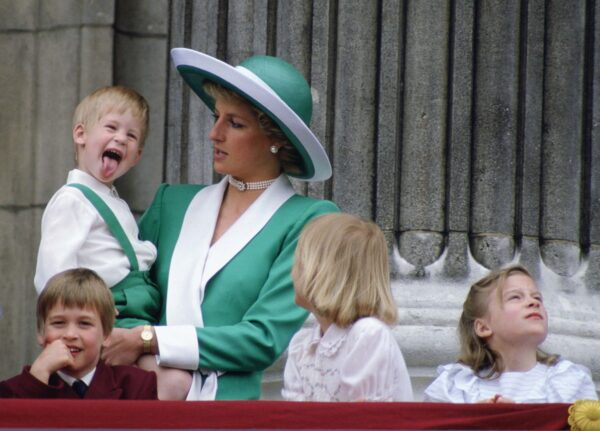 The clothing brand Barbour remains a favorite among the royals, but it's safe to say that Princess Diana wore it exceptionally well.
Diana had a fondness for Barbour, and during her visit to the Outer Hebrides in Scotland in 1985, she seized the opportunity to showcase her Barbour-style waxed cotton jacket.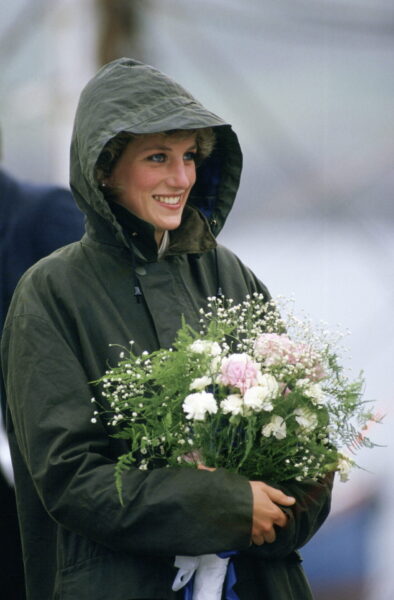 Jayne Fincher, a royal photographer responsible for capturing some of Princess Diana's most iconic shots, followed the royal couple wherever they went. She even chartered a plane to join them on their official visit to the Outer Hebrides.
Upon catching up with them, Charles jokingly asked, "Where have you been?" recalls Fincher.
The Outer Hebrides are known for their harsh weather conditions, and during Diana's visit in 1985, she experienced some of that wind and rain. However, she looks absolutely stunning in the photos from that trip, and Jayne Fincher made an interesting observation when reviewing the negatives.
"You don't often see Diana dressed like that. She looked so happy. Despite the pouring rain, her makeup remained perfect and unsmudged. I, on the other hand, looked a mess as usual," she shared.
The photo below captures Diana during her final summer. She is pictured with her boyfriend Dodi Al Fayed on a boat in St. Tropez, France, playfully jumping into the water.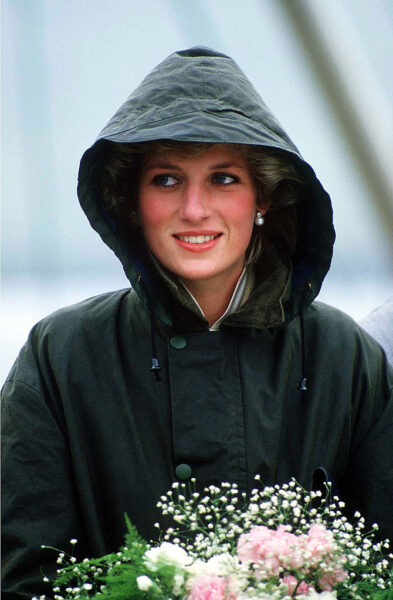 Diana will always be remembered as a genuinely kind and extraordinary human being.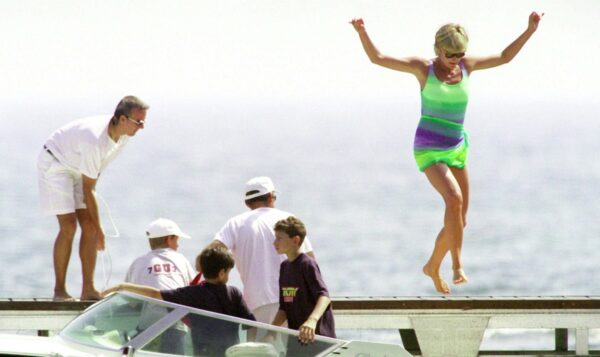 We kindly ask you to share this article on Facebook with your friends and family as a tribute to honor her remarkable legacy.