For Kate Gallagher, the meaning of her life was her daughter. For many years she and her husband Gustav were desperately struggling to become parents, and when they were about to give up, Kate found out she was pregnant. At that time she was 42 years old.
Finally, a happy time came for the couple, their dream came true – they became parents of a wonderful baby girl. As soon as Donna was born, Kate quit her job. Gus had a great job as a sculptor, and they also owned a small farm. Everything was fine until Gus died.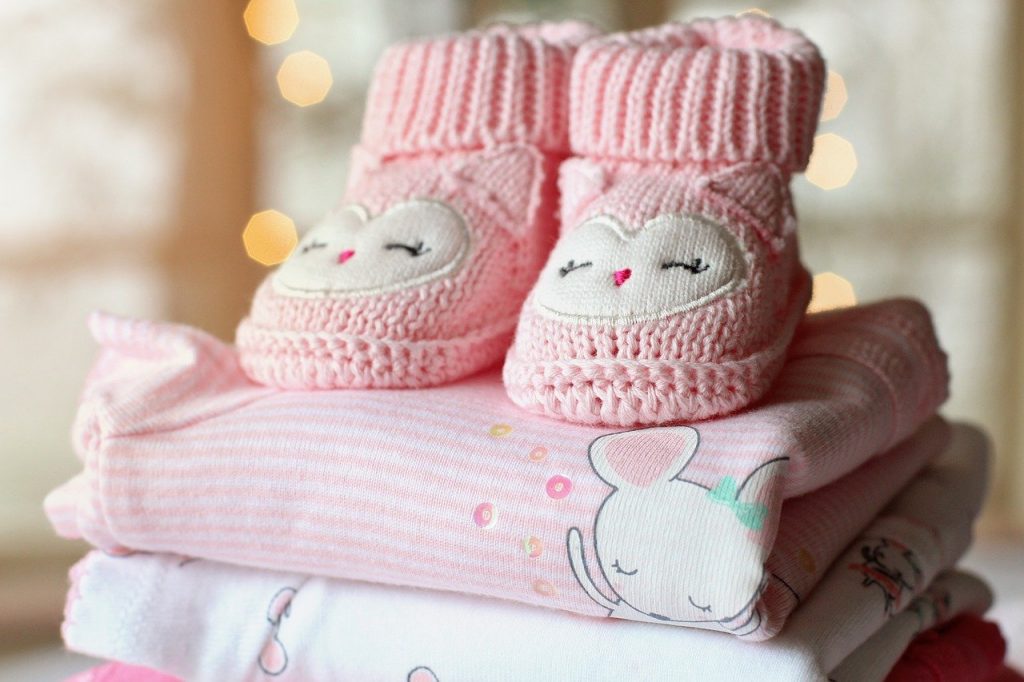 The woman was so confused, she had no idea, how to live on. Gus died at the age of 52, and her 7-year-old daughter was left without a father. Kate wasn't absolutely broke, but at the same time, money was scarce, so the woman began looking for a job. Luckily,  there was a school quite close to their cozy family nest. Donna went there, and Kate was able to get a half-time job there as a librarian. She worked till noon and then hurried to her other job as an administrator for the town attorney.
Kate had to work her tail off to make ends meet. So she almost had no time to take care of their household and farm, and little by little the garden, that Gus loved so much, began to look unkempt. Kate made an attempt to hire some cheap help, her friend's son agreed to help for a small fee after school, but it wasn't enough. So the battle for the garden was lost.
From that time on the only thing that mattered for Kate was her beloved daughter, who the woman gave all her attention and all her money. And Donna was growing up to be a beautiful, full of energy girl and looked more and more like her father each day. As her high school education came to an end, Donna sent her papers to a number of educational institutions around the country. She soon learned that she had passed for an academic scholarship at Cornell.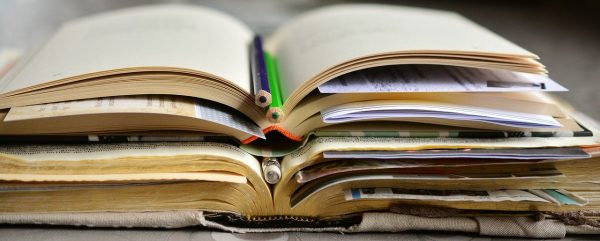 It was as if Kate was stabbed in the heart by the news, but she didn't show it. She was filled with pride and joy over her daughter's success, but she was also hurt by the inevitable separation.
Kate shared her feelings with her friend Lila, who said: "It's a lot easier to get over the pain of losing an arm or a leg because it happens quickly, but separating from your own child stretches over time and it hurts a lot more."
Kate believed her friend's words, because Lila became a mom seven times. And of all the children, Jake was the only one around.
Donna would come to her parents' house for vacations and big celebrations, but Kate still felt lonely. She nurtured herself with the thought that after graduation, Donna would definitely return to her hometown, and teach math at the local school. Then life would sparkle again! But Kate was in for a disappointment.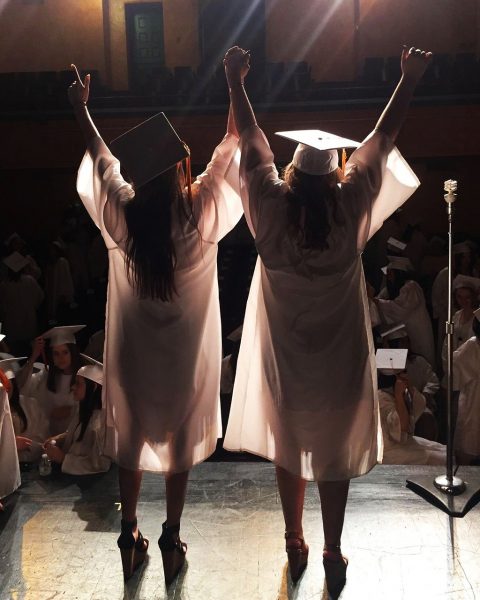 When Donna was less than a year away from graduating, she told her mother that she had been offered a job as a graduate student by a talented British mathematician. As Donna explained, six months in Britain would be her ticket to the future. But the reported six months turned into two long years. And by the time Donna returned to her parents' home, she was engaged to the son of a mathematician who was as smart as her father. Donna herself was doing research, deftly working with numbers, which for Kate was a dark forest.
Donna's chosen one, Ronald Beauchamp, gave the impression of a sweet and polite young man. However, when Kate was introduced to his parents, the woman realized how distant she was from the world in which her daughter felt like a fish in the water.
Mrs. Beauchamp's appearance radiated beauty and grooming, and her speech flowed clear and steady, giving the impression that she was saying extremely important and intelligent things. Mr. Beauchamp was as sweet as his son, but it seemed as if Donna and Ronald were the only suitable interlocutors for him. Barely a phrase as trivial as "pass the butter" could be heard from him.
After the wedding reception was over, the realization that it was time to go home brought Kate some relief. It made her feel sad. Kate realized that Donna had become different, and as much as she loved her daughter, she imagined that Donna looked at her with contempt.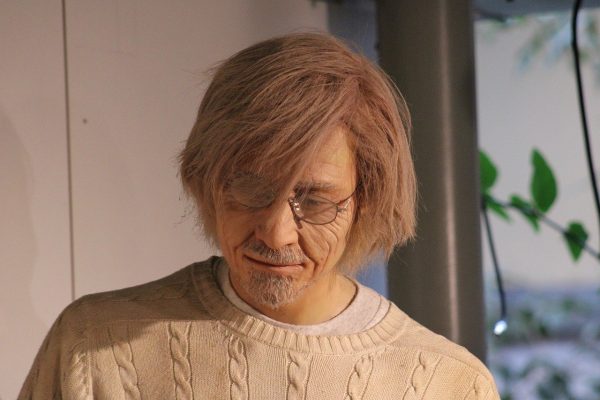 For the next two years, the mother saw her daughter only once or twice a year, the rest of the time their communication was reduced to weekly phone calls. One day the phone rang, and Kate heard Donna's loud voice say, "Mom, you're going to be a grandmother soon!"
Happiness overwhelmed Kate and she decided to go to New Hampshire to visit her daughter, to be by her side during her final stages of pregnancy. A week before the birth, Donna surprised her mother with an unexpected suggestion.
"Mom, we've been talking with Ronald a lot, and we've decided to suggest that you move in with us and close the house in Oregon."
"To live with you?", Kate clearly wasn't expecting to hear those words. "Honey, I wouldn't want to embarrass you, after all, you're still young."
Donna laughed, "Mommy! There's plenty of room in the house! I need you more than ever. There have been so many horror stories about nannies. Mommy, I want you to take care of my baby. You're the only one I can trust."
After some thought, Kate suggested that Donna put the Oregon house up for sale, but her daughter replied, "I don't think we should do that. Let it be our country home. Besides, in case you want a break from the hustle and bustle of the city."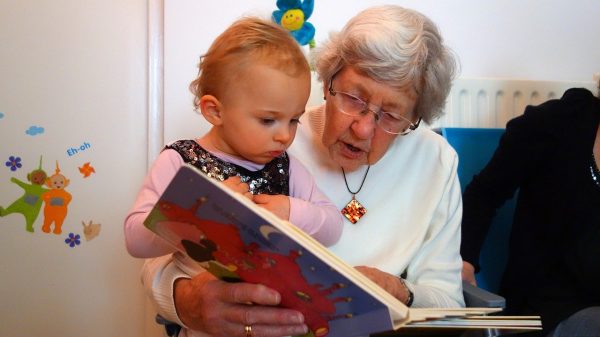 Kate agreed. All that remained was to find someone to look after the house. An idea popped into Kate's head. She offered Jake the use of her land to grow organic vegetables, and in return, he would look after the house.Then Kate's heart felt relief. The land on her little farm would be fruitful again, and the house would be looked after. After that, baby Faith was born, and for the next eight years Kate was not bothered by anything.
Ronald and Donna were building careers, and Kate spent all her time with her granddaughter: taking her to school, doing her homework with Faith, and cooking for her. Time flew by.
One summer Mrs. Beauchamp came to visit, and an irreparable thing happened.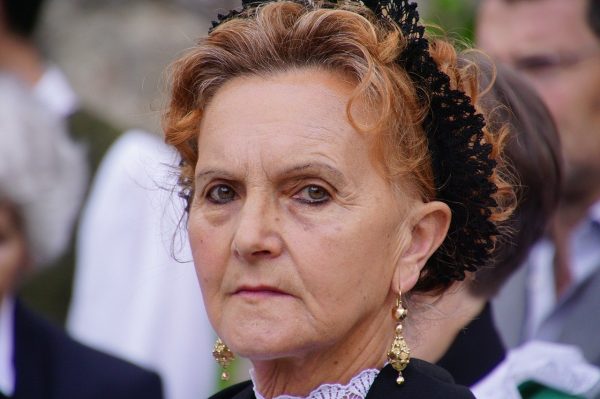 As Kate fussed in the kitchen, she heard Mrs. Beauchamp say, "Ronald, this was a big mistake! Your daughter is more attached to that woman than she is to you and your wife."
Ronald, who was always timid in front of his mother, said quietly: "Kate has been a great help to us. With her help, we've accomplished a lot…"
Mrs. Beauchamp replied coldly: "I don't doubt your gratitude. But Faith will soon be nine years old, and she no longer needs a nanny. So that woman had better go!"
Two days later Donna came home earlier than usual and sat down next to her mother in the kitchen to talk. Her voice was affectionate. "Mom, I wanted to talk to you about something. You've been devoting your whole life to us, basically forgetting about yourself. I think it needs to stop."
"I'm sorry, I don't know what you mean?" asked Kate confusedly.
"I can see that you really miss your friends from Oregon. Faith is about to turn nine, she's a big girl. So it's safe for you to go home and get on with your life," Donna said, smiling broadly.
"Get on with your life…," Kate repeated sadly after her daughter. "In other words, you no longer need the services of a free housekeeper, chauffeur, and nanny, and I need to go out with my things."
Donna burst out. "Mother, how can you say that! You offend me."
"Does the truth sound offensive?" asked Kate calmly. "Who better than a mathematician knows that two times two is four. I may be stupid, but not that much."
After saying goodbye to her crying granddaughter, Kate headed for Oregon. She was so upset, she forgot to warn Lila about her return.
When the bus arrived in Oregon, it was about 7 p.m. Kate hailed a cab to get to her little farm. She walked down the walkway to the door, pulled out her key, and entered the house. Looking with her hand for a light switch, Kate turned on the lights.
The house was clean and tidy. Kate mentally thanked Lila for taking care of the house. Suddenly her heart sank and Kate screamed loudly. A man with a shotgun in his hand followed her into the house.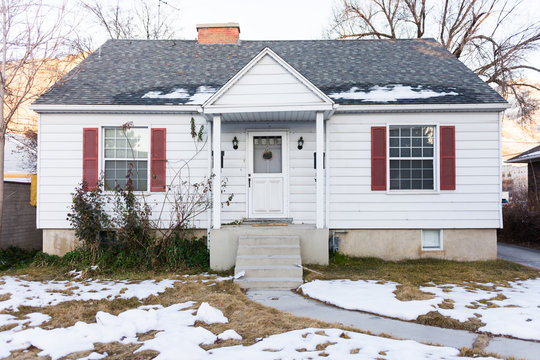 "Oh, Mrs. Gallagher, it's you!" the man said and laughed. "I thought for sure there were thieves in the house."
The fright was the last straw, and Kate, overwhelmed with emotion, collapsed on the sofa and burst into tears. Soon Lila came in, she made tea for her friend and listened intently to her story.
As soon as Kate finished speaking, Jake jumped up and said excitedly: "I can't believe it! I've never heard anything so disgusting and despicable." His voice almost broke into a scream.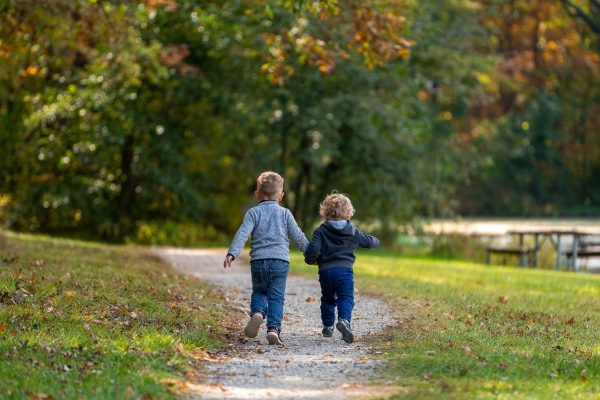 "Mrs. Gallagher, we are here for you. You have become almost like a sister to my mother, and I have been treated better than by my own aunts. You're home now, close to us. And if you ever get lonely in this house, you will come and live with us."
The feelings overwhelmed Kate. Through laughter and tears she said: "Jake, that's so sweet of you. Thank you! Why don't you and your mom and your wife come live here? There's plenty of room in the house!"
So they did. Kate and Lila surrounded Jake's children with love, spoiled them. And when Kate passed away years later, Donna was shocked and angry to learn that her mother had inherited the farm and a large sum of money not to her, but to Jake and his family.