Eleven-year-old Luke really missed his father. Andy was his best friend, partner in crime, and Friday night baseball teammate. But after he died, everything changed.
Luke no longer watched baseball and never saw his mother, Claire, happy after Andy's death. Even two years later, she cried when she saw pictures of him. Luke didn't like it, and he wanted to know how to make his mother happy again.
Even though Luke was only 11 years old, he was a bright kid and knew his mother went on dates. But when she came back, she was depressed. No one could make her as happy as Andy, Luke thought.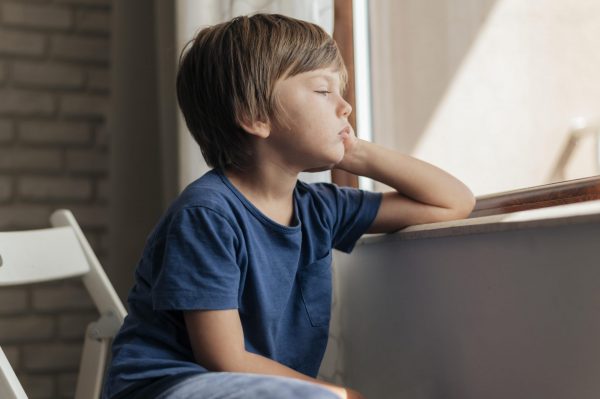 But the truth was that Claire wasn't ready to let someone else make her happy. Giving another man a place in her and Luke's life seemed like a sin to her. How could she let go of the man she loved and accept a new man into her life? She would never do anything like that.
"But life must go on, Mom," Luke told her one night. And then everything changed.
"Do you think you're ready for a new father, Luke? Mommy's not pushing you, honey," she said, and Luke nodded, pursing his lips.
"If I have a new daddy, Mama, will you be happy? If you'll be happy, so will I," he said. "And yes, Mom, Dad always told me that life must go on. That's how I knew I could be happy after Grandma Molly left us. I loved her so much!"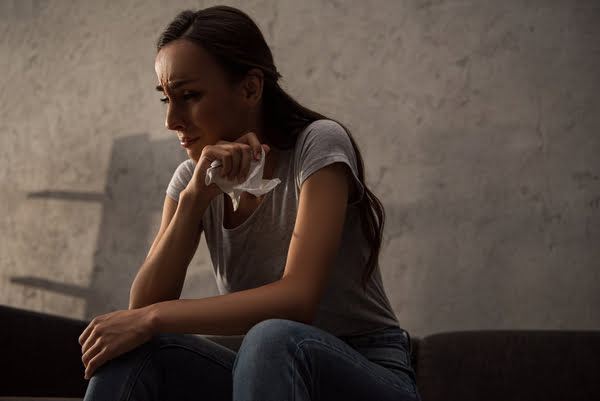 The words, "Life must go on," stuck in Claire's heart, and after much thought, she decided to introduce her new boyfriend, Mike, to Luke. At the time, she and Mike had been dating for two months, and she really liked him. But the thought of her cheating on Andy was the only thing keeping her from accepting their relationship with all her heart.
Luke's words comforted her, and she felt ready for the next step. As a result, she introduced Mike to Luke one night after dinner.
When Luke first met Mike, he was very excited. Mike was just like Andy! He pulled out a chair for Claire as she sat down at the dinner table and helped her clean up the kitchen after they finished eating.
"Luke, would you like some ice cream? I thought chocolate would be a good choice," he said, and Luke smiled.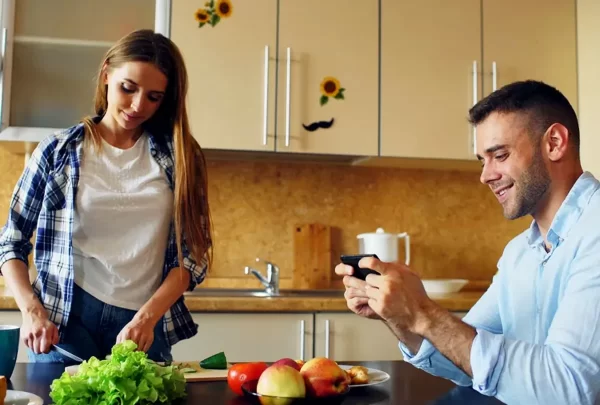 "It's Mom's favourite," he said. "Mine, too!"
"Okay, chocolate then! I like vanilla better, but I think chocolate wins!" – he laughed.
"Vanilla?" – Luke asked, disappointed. "That's boring! Not cool, Mike!"
"Actually, I think so, too. Now I'm going to make my favourite one chocolate, because my two favourite people love chocolate," he winked, and Luke smiled.
Over time, Luke and Mike became very close. They would go to baseball games together, and Mike would take Claire and him out every weekend. Oh, and he was an amazing cook!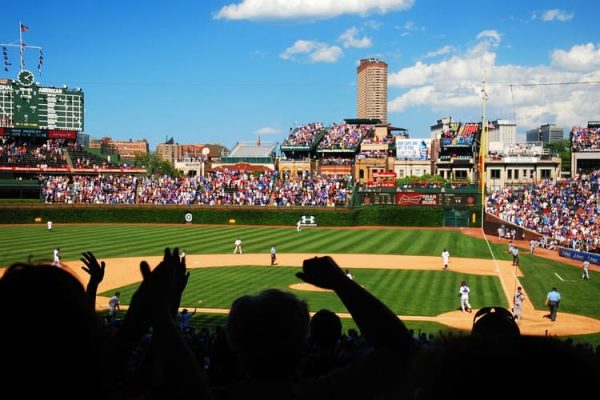 One Sunday afternoon he made the best cheeseburgers and delicious kebabs, and Luke became his biggest fan.
Claire noticed this, as well as all the other moments Mike had made unforgettable for them since he entered their lives. She was happy with him, and so was Luke, so she proposed to him that day, and Mike, without hesitation, said: "Yes!"
"Yay! Now I can call you Daddy!" – Luke said, hugging them. "But, Mike, I hope you don't mind, but my late daddy will always be my favorite person. I loved him more than anyone else."
"No problem, champ," Mike replied, hugging Luke and Claire. "I don't care if I take first or second place. I'm glad you and Claire are here with me."
On the day of the wedding, as Claire stood in her wedding dress in her room, Luke was very emotional. "You know I'm going to walk you down the aisle, right, Mom? I want to do it," he told her.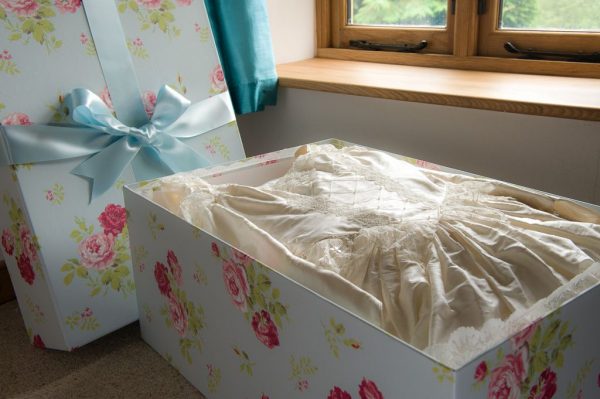 Gently wiping away his tears, Claire hugged him. "Of course you can do it, darling. I'll be glad to see you do it," she said.
Luke walked Claire down the aisle and, placing Claire's hands on Mike's arms, pulled a box from his pocket and held it out to Claire. "Daddy wanted you to open it now, Mom," he said. "But before you open it, Mom, I have to tell you something…," he began, pulling out a letter from another pocket. "Dad wrote this when he was in the hospital. I'd like to read it."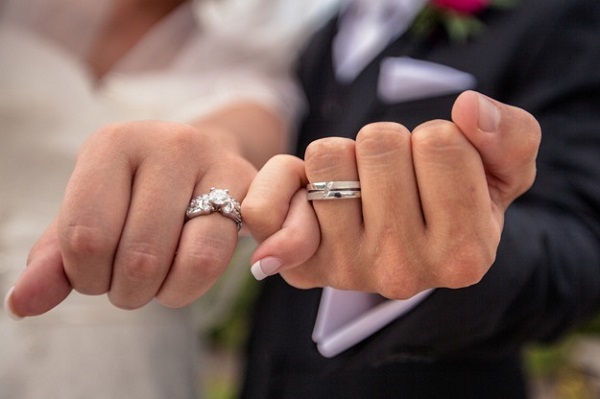 Clearing his throat, Luke began reading Andy's letter, "Luke, I know your mother will always love me as much as I love you both. But one day she will bring another man into our house, and that's okay. Your mom has a right to be happy, and so do you, but you have to make sure it will be a man who cares about you and her. And if he's that kind of person, I already respect him. And you have to respect him, too. But you have to be the one who checks his attitude toward you, his true intentions, and who leads her down the aisle, where that man will be waiting for her. You have to choose the best man for your mom! Now you can open that box, Mother…," he finished.
Claire was already in tears, and when she opened the box, she cried even harder. In the box she found Andy's engagement ring and another letter from him.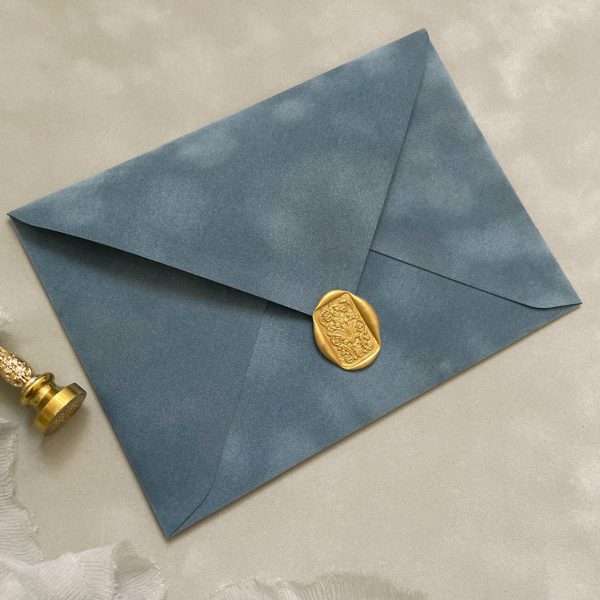 "I'm sure Luke has chosen the best man for you. I love you and always will. Knowing you, I'm sure you feel bad about wanting to move on, and I know how to get you out of it. Please put the ring on your future husband's ring finger. Let him always remember that you can only be the wife of a strong and real man!"
"Mike deserves it, Mom," Luke said. "I know he will be the best father to me … and he will love you like Daddy did. Thank you for that, Mike!" – he added.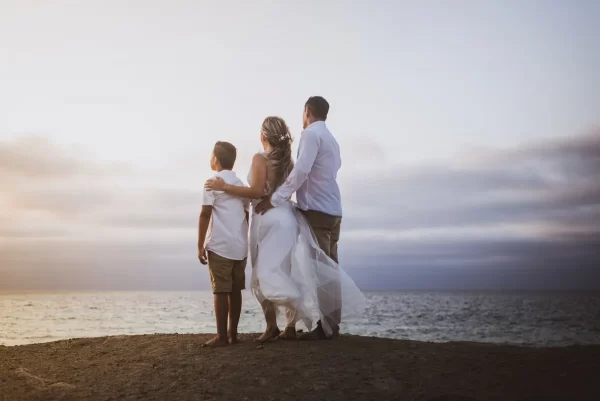 Seeing Luke's caring gesture, Mike couldn't hold back tears. "I'll never let you down, champ. I promise," he said.
And he didn't.