All In The Family remains one of the greatest shows, with enduring lessons for today. It launched several actors to stardom, including Sally Struthers.
While her appearance has changed, she is still active in the industry.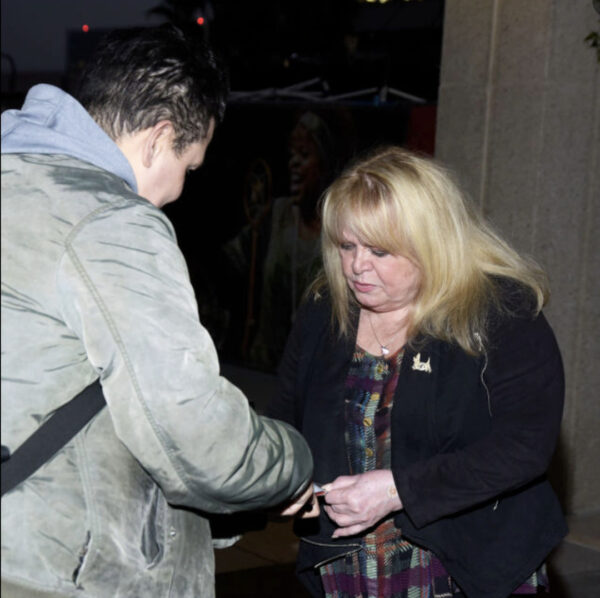 A precocious talent
Sally Struthers is forever etched in our memories as Gloria Stivic from the '70s sitcom All In The Family. This iconic show, set in Queens, New York, followed a working-class white family and amassed an impressive 73 award nominations and 42 wins.
It's hard to convey to those born after its prime how groundbreaking the show truly was. While there had been sitcoms before, they rarely delved into social issues and taboos. All In The Family fearlessly tackled these topics, blending humor and heartbreak.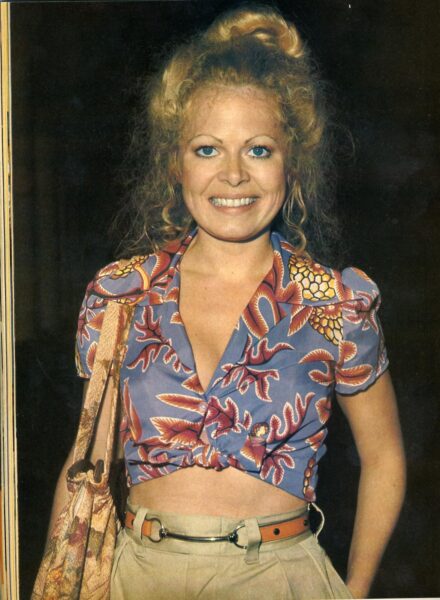 Revisiting old episodes on YouTube brings back a sense of youthfulness, evoking laughter and providing a temporary escape from today's events. Many of the issues addressed back then still resonate today, albeit through a comedic lens.
The primary characters in All In The Family included Archie Bunker (Carroll O'Connor), Edith Bunker (Jean Stapleton), Gloria Bunker-Stivic (Sally Struthers), Michael Stivic (Rob Reiner), and Stephanie Mills (Danielle Brisebois). Their on-screen chemistry was truly magical.
In my opinion, Sally Struthers showcased remarkable versatility and was underrated as an actress. She even displayed her singing talent in some episodes of All In The Family, and I could witness her growth throughout the series.
View this post on Instagram
"In the beginning, I acted foolishly on the set, thinking that was the way to be liked. But being on the show has been a learning experience. I've discovered the importance of being true to myself, and now I have earned their respect," she candidly shared with Longview Daily News in 1973.
When the series debuted in January 1971, Sally Struthers, then a 22-year-old with limited TV exposure, was relatively unknown. However, producer Norman Lear, whom Sally regarded as a paternal figure, discovered her talent while she was dancing on The Smothers Brothers Comedy Hour.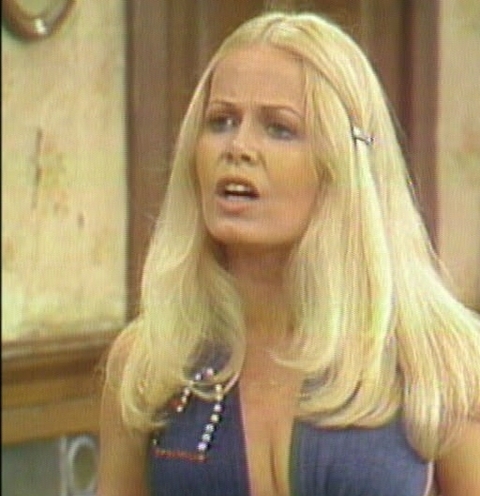 Despite her lack of experience, Sally delivered a remarkable performance, much like the rest of the cast. Just six months after the premiere, she had become a bona fide star as All In The Family soared to become the top-rated show on television.
During the height of her fame, Sally found it challenging to venture outside or have a quiet dinner without being mobbed by adoring fans. This overwhelming attention was particularly difficult for an innocent 22-year-old to navigate.
During the early seasons of the show, Sally Struthers found satisfaction in her role as Gloria Stivic. However, she felt limited in her character's development and longed to showcase her full acting potential. During a hiatus from All in the Family, she expressed her desire to transition into more dramatic roles.
"When we have a break, I want to explore something different," she asserted.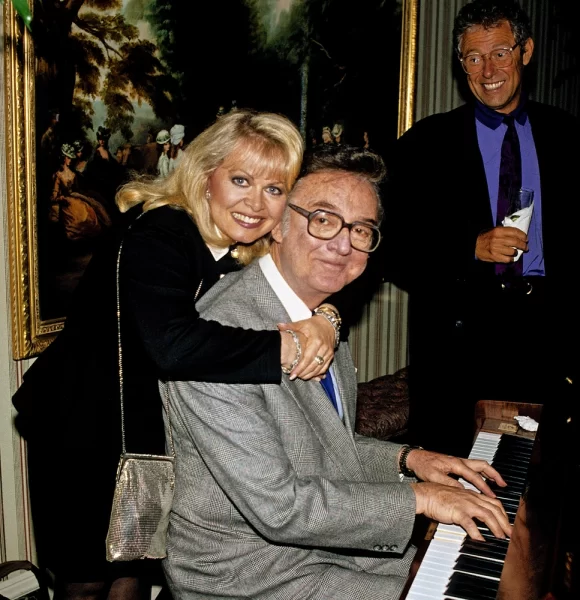 "There are countless ways to portray a woman. I would love to play a murderess, an unwed mother, a nun, and an old Jewish mother. By the end of my career, I aspire to have people acknowledge my comedic talent akin to Judy Holliday and revere me as Ruth Gordon."
Sadly, typecasting can spell the demise of an actor's career. It's all too common to witness individuals rise to fame through an iconic show, only to fall short in subsequent endeavors.
Sadly, it was a bit like that for Sally.
Sally Struthers earned two Emmy awards for her portrayal of Gloria in All In The Family and secured leading roles in a couple of other shows after departing from the series. However, the truth is that she didn't receive many offers, and her work opportunities gradually diminished.
During the 1990s, she became a semi-regular panelist on the game show Match Game, and fans may recognize her as Babette Dell from Gilmore Girls.
Currently, Sally has been a regular performer at the Ogunquit Playhouse since the early 2000s. Located in Ogunquit, Maine, this regional theater produces four or more shows each season.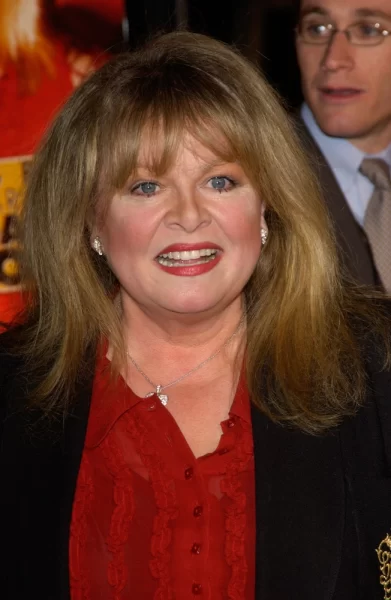 In 2022, she starred alongside AJ Holmes as Frau Blucher in Mel Brooks' Young Frankenstein at La Mirada Theatre for the Performing Arts.
In addition to her acting endeavors, Sally has devoted considerable effort to advocating for impoverished children in developing countries. She has served as a spokesperson for the Christian Children's Fund for many years and has appeared in their well-known TV commercials.
Sally Struthers daughter
It may come as a surprise to many, but Sally Struthers is a mother, although she initially had no desire to have a child.
Her perspective changed after she met renowned psychiatrist William C. Rader. The couple tied the knot in 1977, and two years later, they joyfully welcomed their daughter, Samantha.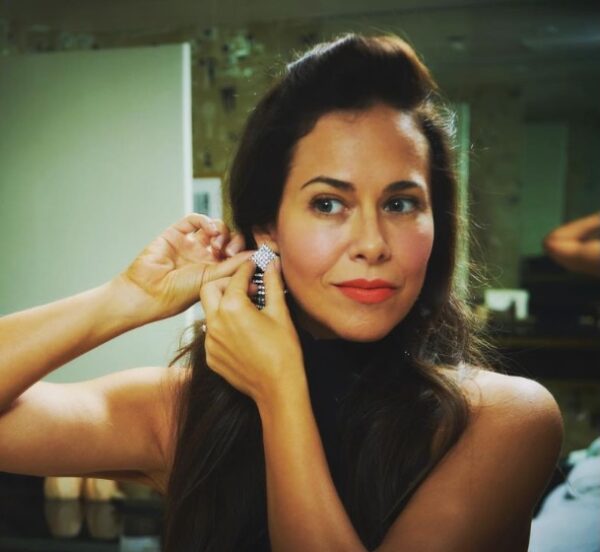 "Before I met Bill, I never had the inclination to have a baby. I was always adamant that it wouldn't bring me fulfillment and that I didn't need a mini-me. But then, you fall in love with someone," Sally shared with People magazine in 1981.
"And you want to experience motherhood with a child who is a reflection of that love between you and your partner."
Unfortunately, their marriage did not endure. Sally and William C. Rader divorced in 1983, choosing separate paths in life.
Rather than following in her mother's footsteps, their daughter pursued a different path and became a clinical psychologist. Today, Samantha Struthers Rader runs her own practice, focusing on her profession.
Samantha is also an active presence on social media, where she offers advice and shares captivating photos from her travels.
Interestingly, it's evident that she has inherited some of her mother's talents. Occasionally, Samantha showcases her remarkable singing abilities, and her voice is reminiscent of Sally's, sounding equally impressive.
Sally Struthers today
Sally Struthers, now 75 years old, resides in Los Angeles and remains actively involved in the entertainment industry. For the past 25 years, she has been dedicated to theater work, although she is open to exploring other opportunities.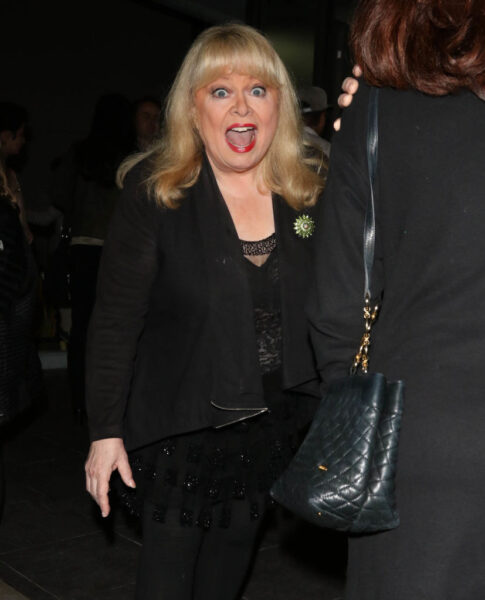 "I'm here, a resident of Los Angeles, always available. I'm not sure why I'm never invited to audition or offered roles here. But give me Texas, Maine, Virginia, New York, or Connecticut, and there's always a job waiting for me. They eagerly invite me back year after year for new projects," she remarks.
Throughout her career, Sally has experienced both highs and lows. She faced the loss of her mother to Alzheimer's in 1996, with her mother passing away in Sally's embrace just two days before Christmas. Additionally, Sally has been subjected to hurtful comments about her appearance and weight from random individuals on social media over the years.
Throughout her journey, the actress has gracefully navigated every obstacle with charm, integrity, and a delightful sense of humor.
"Since I was able to walk and speak a few words, my ultimate goal in life has been to bring laughter to others," she shared with Spectrum News in 2022.
View this post on Instagram
"When I hear people laugh, and I know that a silly face I've made or a line I've delivered causes them to double over, it transports me to a state of pure joy. Laughter is my calling."
It's puzzling why some individuals resort to cursing and leaving hurtful comments. Sally has provided us with years of laughter, and she contributes to society by generously donating her time to children in need. She truly embodies genuine care and compassion.
Thank you, Sally, for all the cherished memories! You look fantastic and exemplify what it means to be a wonderful human being. May you continue to grace the stage and entertain audiences for many years to come!