Despite receiving harsh criticism from fans, George Clooney still admires his wife, Amal Clooney. She captivated his interest and changed his single status.
During an interview with Entertainment Tonight in 2022, Clooney expressed his admiration for his wife: "Everything about my wife is magical, as everyone has come to realize when they see and hear her and understand what she stands for. There's no downside to her."
Clooney is a well-known actor and filmmaker, having played many roles on television and in films. He gained popularity as a young handyman in the long-running sitcom The Facts of Life, which aired from 1979 to 1988. He has also appeared in the television drama ER and starred in movies such as O Brother, Where Art Thou? (2000), Ocean's Eleven (2001), and Ticket to Paradise (2022).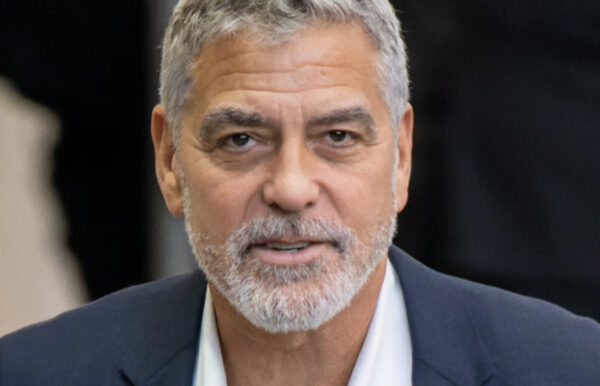 In 2013, he crossed paths with Amal Alamuddin, a brilliant Lebanese-British lawyer who championed human rights causes. It was a significant turning point for him, as he found a life partner in her.
Their love story progressed swiftly, and within six months of their first date, he proposed to her in 2014. Looking back on that moment, 61-year-old Clooney recalls, "I just dropped the ring on her, and all she could say was 'Oh my God' and 'Wow!'.
We just sat there, and finally, I said, 'Look, I'm 52, and I've been on my knee for about 28 minutes now. I need an answer, or I might throw a hip out and not be able to stand back up!"
The couple tied the knot in September 2014 at the lavish Aman Canal Grande hotel in Venice, Italy. Their wedding was attended by a host of celebrities, including Bono, Matt Damon, and Bill Murray.
Amal, who entered the public eye when she started dating Clooney, had to face the harsh criticisms of online trolls. Despite being a renowned lawyer with an impressive client list that includes Julian Assange and Yulia Tymoshenko, the former prime minister of Ukraine, who fought for her country's integration into the European Union and also represented the United Nations in 2019, she was often subjected to disparaging remarks about her looks and style. Social media users would overlook her accomplishments and instead attack her for being "ugly" and a "gawky gargoyle."
In January 2015, a Twitter user expressed confusion over George Clooney's choice to settle down with Amal Clooney, whom they described as looking like an "ugly man."
Fast forward to September of the same year, ELLE Magazine shared an article titled "54 Times Amal Clooney Looked Just Stunning" on Twitter, and readers were quick to voice their opinions.
One person criticized Amal's "sticky icky skinny legs" and called them "shapeless sticks," while another commented on her thinness and referred to her as a "boney old thing."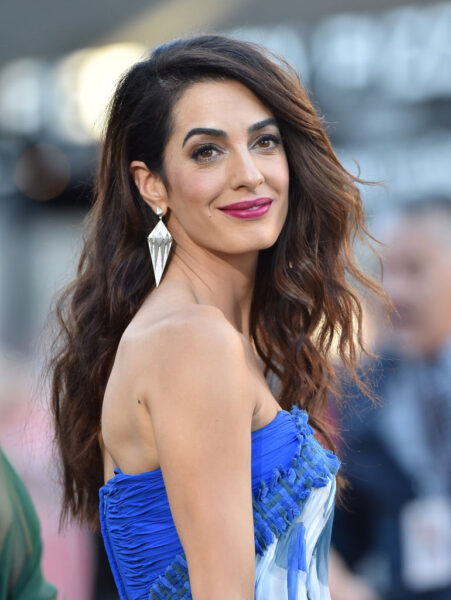 On the other hand, someone came to Amal's defense, highlighting her accomplishments as an intelligent and accomplished lawyer and stating that her fashion choices were insignificant.
Unfortunately, in one instance, a major news outlet failed to recognize Amal's individual achievements.
In 2015, the Associated Press faced backlash for their disrespectful reference to Amal Clooney, who was then representing Egyptian-Canadian journalist Mohamed Fahmy. The tweet, which read, "Amal Clooney, actor's wife, representing Al-Jazeera journalist accused in Egypt of ties to extremists," was widely criticized, prompting the news outlet to revise it to, "Human rights lawyer Amal Clooney criticizes prison terms handed down to three Al-Jazeera English journalists."
During an interview with Entertainment Tonight on the BBC, Amal handled the situation tactfully, stating, "There's not much I can do to control it except to keep going. When people criticize journalism that focuses on the wrong issues, that's heartening, and it shows that people expect more from their press."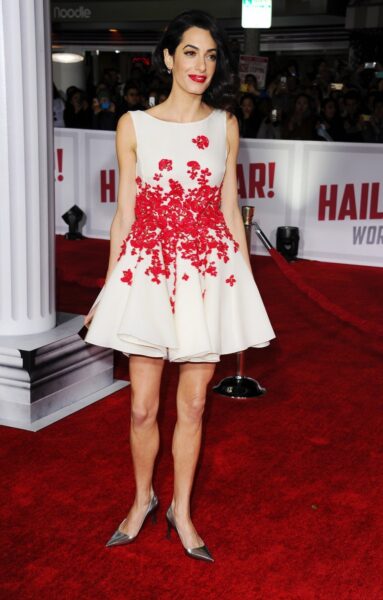 In March 2022, Amal was recognized by Time in a cover feature titled Women of the Year, 12 Leaders Working Toward a More Equal World. The story was written by one of her clients, Maria Ressa, a Filipino-American journalist and Nobel Peace laureate. In the article, Amal Clooney Won't Back Down, Amal says about her increased celebrity and criticism:
"In terms of an increased public profile, I think all I can do is try to turn the spotlight to what is important. That can benefit some clients. If I am at a work function and reporting of it focuses on irrelevant issues, there's not much I can do about that. Since I can't control it, my approach is just not to dwell on it and just get on with my work and my life and hope that attitudes will catch up."
Still, Amal's adoring and loving husband is head over heels for her and his constant praise is heart-melting.
He gushed, "She's stunning and has a great sense of style — there's no stylist or anything, she just comes out like that and she shows up and she looks stunning. And she does it while she's got 11 cases going — literally. So she's an amazing woman."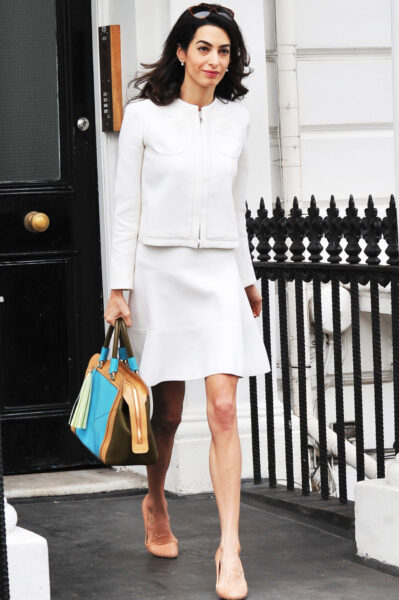 The adorable couple spend a lot of their time at their lakefront Villa Oleandra, in Lake Como–where they first met in 2013–with their twins Alexander and Ella who were born in 2017.
"Every single day of my life, I just feel lucky," Clooney told The Hollywood Reporter in a 2017 interview. "Lucky in my career. Lucky enough to have found the perfect partner. Sometimes in life it doesn't happen on your schedule, but you find the person that you were always supposed to be with. That's how I feel, and I know that's how Amal feels."
What a lucky pair! What do you think of George and Amal Clooney's relationship?